For all your child's uniform needs
The School Shop carries a range of new and second-hand school uniform. It also stocks stationery and toiletries. The school shop is situated opposite Reception in Old Wish Road.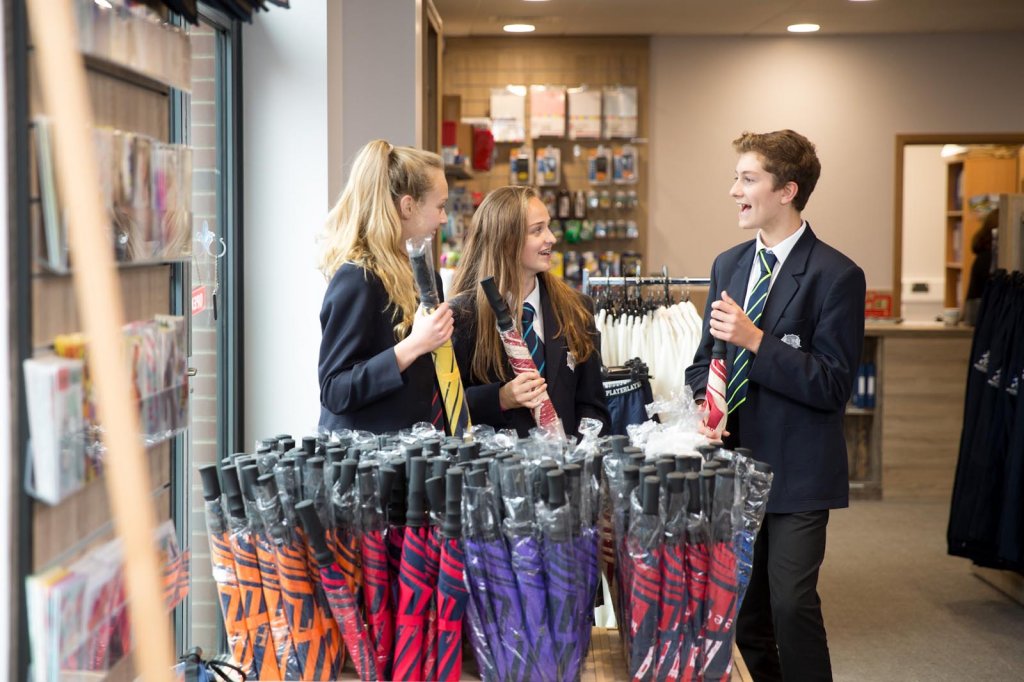 Opening Times (during term)

Monday

8.15am–2.15pm

Tuesday

8.15am–2.15pm

Wednesday

8.15am–2.15pm

Thursday

8.15am–2.15pm

Friday

8.15am–2.15pm

Saturday

9am–11.45am

Telephone number 

01323 452226 

Shop email 
Pupils may purchase items to be charged to their school accounts using their pupil ID card or payments can be made by cash, cheque and debit or credit card.

Parents or guardians not wishing their child to purchase tuck items on their pupil ID card should email the school shop in advance.
Please download our uniform list for boys and girls, Years 9 to 11 and Sixth Form.
Selling Uniform Your Child has Outgrown
If you have any outgrown uniform that you wish to sell, please bring it into the school shop.
We request that all items left for re-sale be clean, in good condition and have name labels removed. Items are on sale for six months and if sold a percentage of the selling price will be credited to the pupil's account. If the pupil has left the College, a cheque will be issued.
Only current sports kit may be left for re-sale. Also, Chapel jackets and trousers can no longer be left for re-sale as they have been removed from the College uniform. 
old eastbournian items
Click here to see our exclusive range of Old Eastbournian clothing, accessories and gifts for sale on line.