A community that values education in its broadest sense
The care and development of each pupil lies at the centre of everything that happens at the College.
Our tried and tested systems are employed to encourage, guide and nurture every pupil to achieve their very best. The College sets aspirational targets for academic and other achievements, but we make sure that pupils have the right balance of stretch and support. We believe that pupils who feel safe, valued and secure will thrive.
We work with pupils to develop in them the strengths that will serve them their whole lives. Key values are instilled in every individual.
Helping pupils thrive
Inside the classroom, on the sports field and in all kinds of co-curricular activities, staff focus on bringing out the best in pupils by ensuring they feel supported and recognise that expectations are high.
Houses are key to the smooth operation of the College. Every pupil is a member of a house and each house has a strong identity. There is healthy competition between them in areas ranging from debating to drama, and from singing to sport. The central person in the College life of every boy or girl, boarding or day, is their housemistress or housemaster.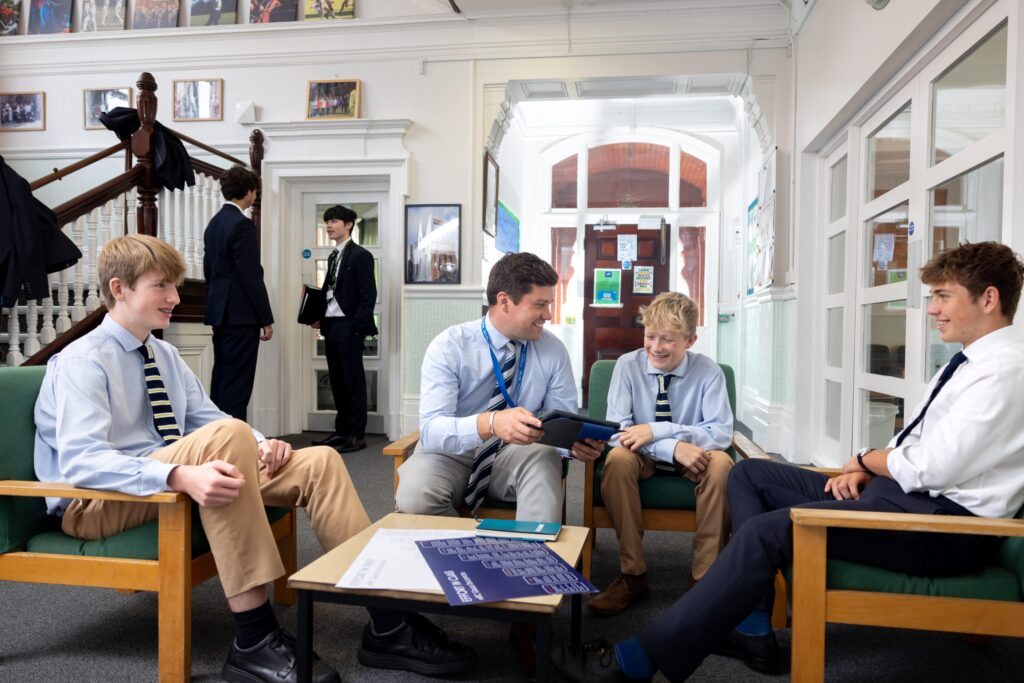 Each pupil is allocated to a tutor in their house with whom they have frequent contact. Tutors play a vital role in helping pupils to organise their academic work. They encourage them to set themselves targets and review their progress as they move through the College.
Pupils also benefit from a programme of learning about life from visiting speakers on teenage issues including alcohol, body image, drugs, mental health and self-esteem.

"So much of [our daughter's] self belief and confidence comes from her time at Eastbourne College. Even during the pandemic the provision she received has developed her into the young woman she is today."
Other pastoral support
In addition to the housemasters and housemistresses, tutors and matrons, the chaplain, deputy head pastoral, medical centre and school counsellor are all integral parts of the College's pastoral system. Together they work to ensure each pupil's strengths are recognised and developed so that they feel valued for who they are. While they each perform a specialist role within the College, collectively this group forms a cohesive team providing daily support and guidance to any pupil who requires a helping hand.
Positions of responsibility
Senior pupils earn the opportunity to fulfil roles such as heads of school, school prefects, heads of house and house prefects. These individuals are regarded as role models for the younger pupils and are expected to help, encourage and guide fellow pupils. These positions help pupils learn about community, leadership, responsibility and support.
The heads of school and school prefects work closely with the headmaster and second master, meeting frequently.
Our Wellbeing Vision
Our wellbeing is fundamental to being well. It is a shared responsibility to look after each other, to offer support and to speak out. We see wellbeing as integral to the culture we promote; a constant thread and not an add-on.
Everyone deserves to feel safe, to be happy and to be as successful as they can be in all that they do. Looking after ourselves and being encouraged to do so proactively, will help us look after each other.  With the support of friends, colleagues, home, and the whole pastoral care team everyone should know they are valued and celebrated for who they are. Mental health affects everyone in the same way as our physical health.
Our core values, our seaside location, our breadth of curriculum, our spiritual provision and our drive to raise awareness of challenges we might face will help make our community stronger and healthier.