Lectures that inform, inspire and entertain
As part of the Upper Sixth Life and Learning Skills Programme, there is a series of lectures by invited speakers. The topics are varied with each one being carefully selected to encourage interest in an area outside pupils' normal school lives.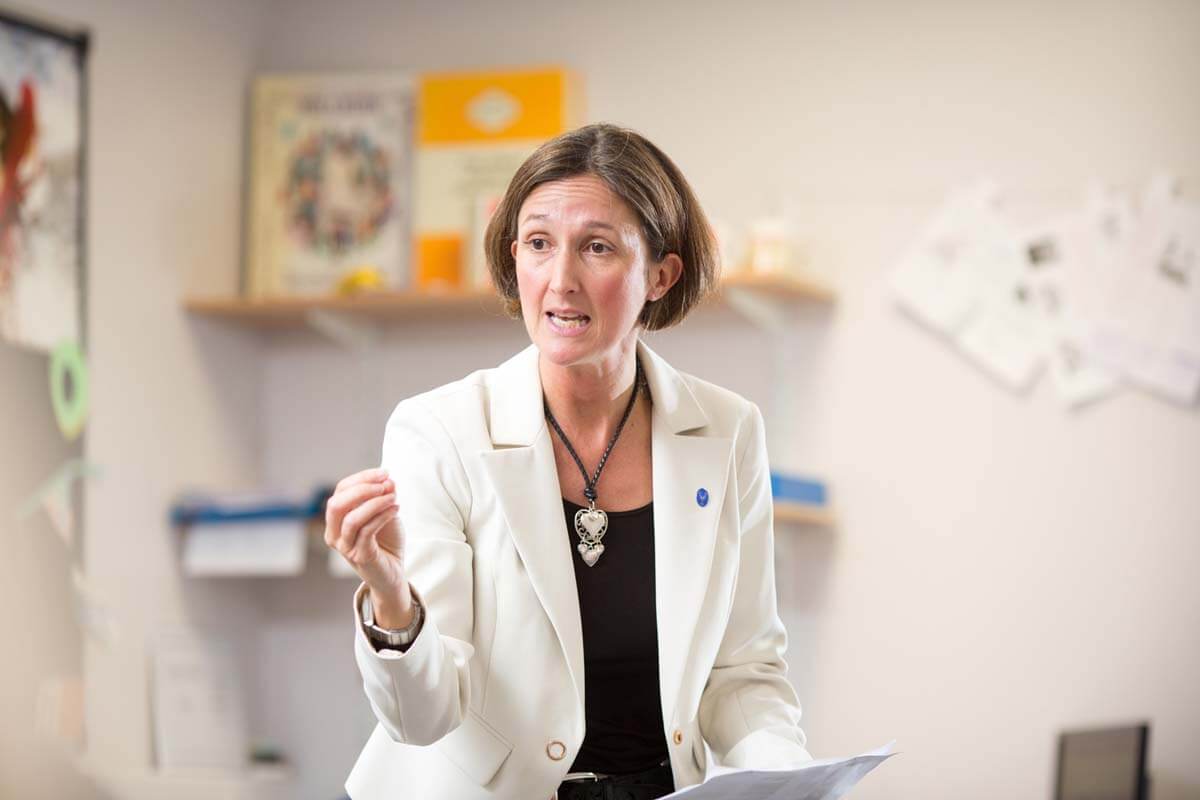 Recent Talks
John Peters – Tornado Down
John Peter is an RAF pilot who was shot down in the desert during the  1990 Gulf War. He speaks about fundamental laws that one should follow in life, regardless of the circumstances: accept the reality, look beyond the wall, and keep consciously calm.
Dr Aric Sigman – Screen dependency
Today's youth are reliant on forms of technology that were the stuff of fiction only 15 years ago. Countless examples of these were given by Dr Sigman, including games consoles, smartphones and large TV screens, all of which are now highly accessible.
Dr Sigman explains about how screen dependency is now being treated as a type of medical condition that could easily enhance depression and obesity. All young people should sleep for a minimum of nine hours every night, and not spend more than two hours a day on their screens.
Mike Hurst – History of pop music
Former lead guitarist of the Springfields, Mike Hurst enthrals his audience by taking them on a journey of pop music ranging from its very origins in the late 18th century up to the 1990s.
Angela Findlay – World War Two through the eyes of a German family
Angela Findlay covers the difficulties she faced growing up as an Anglo-German child and receiving criticism based on racial prejudice regarding her mother's origins.
Mark Curtis – Trends in technology and the impact on humans
Mark Curtis shows how far technology has reached in the 20 years since the establishment of a simple internet browser.

Professor Lord Winston
The eminent scientist shared some of his experiences, wisdom,  and predictions for the future, along with his passion for science, particularly his first love, supporting the very first stages of life.
Tom Page – Shell Shock
Actor and former pupil Tom Page performed his one-man play about a soldier returning from Kabul and suffering from post-war stress disorder.
Sarah Winckless – Olympic and World Champion rower
Olympic bronze-medallist in double sculls, Sarah was also part of the World Champion women's quad (World Cup Regatta and World Championships) in both 2005 and 2006. She provides a valuable glimpse into the life of an elite athlete.
Emergency services – drive safely
A presentation delivered by representatives from the ambulance , fire services and  police about driving safely and the responsibilities of young drivers. The talk particularly focuses on how easily accidents can happen when drivers become distracted.
Matin Taylor – 'Hypnotism without hypnosis'
Always one of the year's most popular lectures, some 40 volunteers are invited onto the stage to test whether they can be 'hypnotised'. The six pupils with the best reactions are selected to take part in a presentation.
The evening features a range of entertaining elements: a pro air saxophonist, everyone forgetting their own names, a group of pupils speaking Martian to each other and, finally, giant grey elephants on stage.