A popular, core sport for girls
Netball is very popular at all levels and has seen some recent success at the elite level. This is a core sport for girls in the Lent term and produces 16 teams ranging from an U14E VII to the 1st VII. All girls have the opportunity to train for and play in fixtures every Saturday as well as some mid-week events.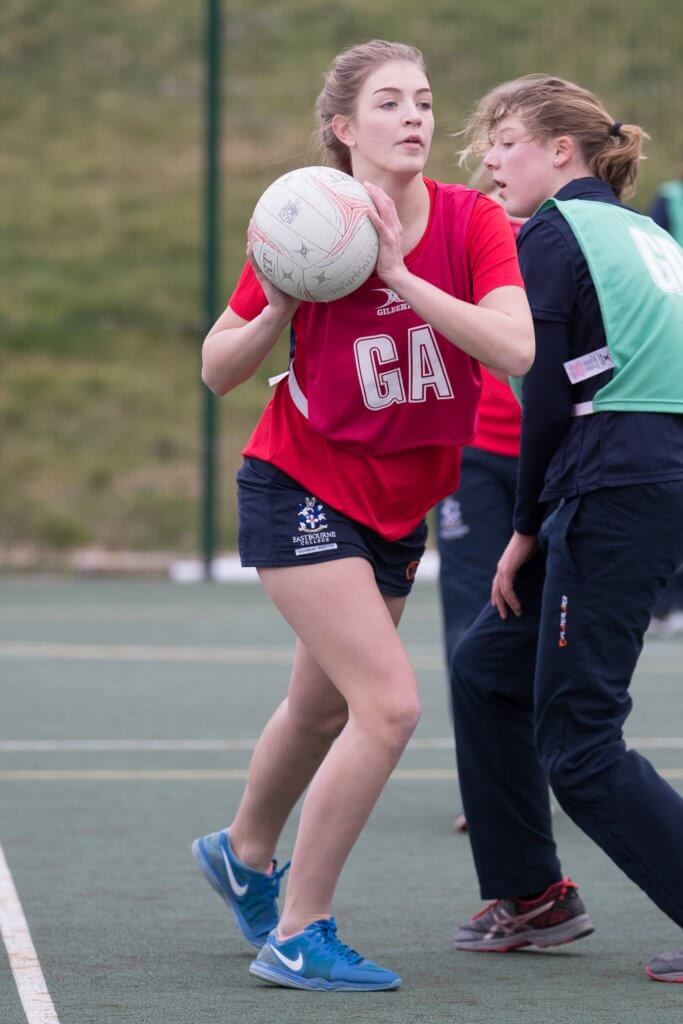 The A teams at each age group enter the Sussex Cup (SISNA) as well as the appropriate national knockout competitions which begin in the Michaelmas term. Winter training sessions on the premier outdoor courts and in the new sports hall run throughout the Michaelmas term with coaching from Lisa Price, director of netball and ex-England international. 2018 gold medallist Natalie Haythornthwaite recently spent a day coaching players at the College and at St Andrew's Prep.
Adult league
A strong link has been developed with the Eastbourne adult league which plays every Thursday evening. The College has two teams currently involved: a senior team plays in the top league (having won every league since it entered three years ago), and a junior team who are top of their league. This allows girls who enjoy their netball to access more of the sport throughout the year by taking part in the winter and summer leagues.
SPARK NETBALL COURSES
Led by Lisa Price (Ex-England netballer and Superleague player/coach) and Sue Ivemy (England netball accredited coach and umpire), we are now offering netball courses at half terms and during the holidays. 
The camps are  built around the modern coaching method of 'Gamesense' with related games used to teach age appropriate netball tactics in key game situations. Skills will also be improved within the game. Each player will receive five star training, a T-shirt, lunch and the potential to win some prizes; and make friends in the process. Further details of the next course will be posted here.

Coaching
Sue Ivemy  Netball professional
Lisa Price    Director of netball, ex-England international and super league coach
Jess Simmonds   Level two coach, ex-regional selector and head of PE
Recent Success
The 1st netball squad finished third at SISNA (2019)
Lily Harley elected for Superleague Club London Pulse U15 for the Netball Premier League Tournament (2019)
Lauren Bennett played in the 1st team for Hornets who won the Eastbourne league (2019)
U15 and U16 County Champions 2016 and 2017
Semi-Finalists in the U15 Independent Schools Netball Competition Plate
Two school teams at U15 and U19 level playing in the ENL Adult netball league
Senior adult league team promoted to division one