3D Video mapping show
Location: College Field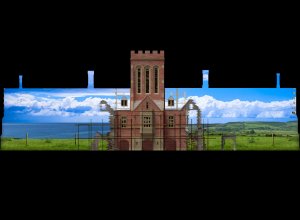 Projection mapping show brings 21st century technology to P150. A spectacular video mapping show using the iconic setting of the memorial block is set to entertain the school and wider community on Friday 2 and Saturday 3 November 2018.The free show is preceded by rock, pop and musical highlights live from the pavilion balcony as well as an outdoor screening of 'the making of the project' film. We believe this show is a world first for a school. The schedule for the event will be as follows:
18.00 Rock, pop and musical highlights from the Pavilion balcony
18.40 Outdoor screening of the making of the project
19.00 3D Light Laser show on the Memorial Building
19.20 Departure
Previous projects for LM Productions, who are masterminding the event, include "Feliz Navidad" in Madrid and "A moment of Vienna" in London.