Eastbourne College presents 'Jerusalem' by Jez Butterworth
Location: College Theatre, Eastbourne College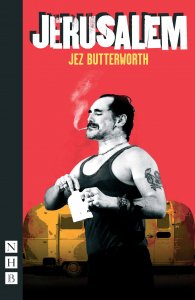 Strong language alert! Age 16 plus (younger pupils may attend with parental approval).
AQA A-level Lower Sixth set text production.
In a country community involving gangs and gypsies, the play explores rural life in England. Johnny Byron, egotistical, morally perplexed and wanted, makes a stand against the hypocrisy of modern suburban life which is shocking, moving, and a wonder to watch unfold. Though Johnny may be a modern man, he has the spirit of England's legendary giants of myth.
Tickets £10 (free to Eastbourne College pupils) 01323 452255, boxoffice@eastbourne-college.co.uk and www.wegottickets.com Running time 90 minutes, including interval. Refreshments available.
For the College's spring 2020 arts programme, click/tap here.