It's all about you – an acting masterclass with Patti Clare and Kate Isitt
Location: Le Brocq Studio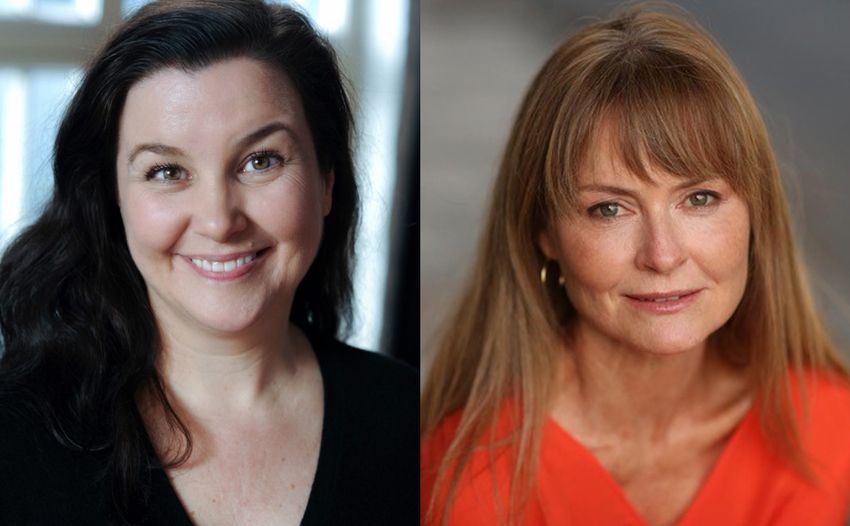 All proceeds from this event will go directly to the Eastbourne College Bursaries Fund.
Tickets £15, available now from wegottickets.com
A joint acting class with 12–14 drama scholars in front of a ticketed audience.
Based on the system of Anthony Meindl's Actor Workshop, the participants will get a little taste of his ground-breaking approach to 'acting'. Anthony's studio is the biggest in LA and there are studios now all over the world practising his approach. It's very do-able and freeing with no complicated thought processes or techniques to go through. It really is all about you. In a nutshell, you are the character in the scene, nothing added, nothing put on. Using short scenes, the class will focus on cold reading (no rehearsals beforehand, no line learning). You will learn to trust yourself in a scene; trust your instincts. You will see how turning up with whatever life state you find yourself in on the day can be your best tool in your scene. The participants will be led through an acting warm-up and then paired up to do their scenes in front of each other on the day.
The bar will be open during the interval and we are happy to accept donations in cash only.

Patti Clare (Nugent 1983–85) has appeared in most of the regional theatres of England and Scotland including 18 years at the Citizen's Theatre, Glasgow, playing in Cavalcade, Suddenly Last Summer, The Four Twins, Joan of Arc, The Killing of Sister George, The Playboy of The Western World, A Tale of Two Cities and The BFG among others. Don Juan, A Christmas Carol (Lyric Hammersmith), Lovers (Torch Theatre), David Copperfield (West Yorkshire Playhouse), The Swing of Things (Stephen Joseph Theatre), Weighting and Watching (Hull Truck), A Bear called Paddington, Under One Roof, The Snow Baby (Polka Children's Theatre), Everyone's A Winner (Royal Exchange Manchester), Lady Windermere's Fan (West End Albany Theatre), Semi-Monde (Lyric, Shaftesbury Ave). TV credits include: Casualty 1909, Torchwood and Young Dracula. Patti is currently playing Mary Taylor in ITV 's Coronation Street for which she has won the British National Soap Award three times for Best Comedy Performance.
Kate Isitt (Nugent 1983–85) is currently filming a feature called The Enemy Within in Oxfordshire. Other films include Sarah Gavron's recent BAFT A-award-winning feature Rocks, As I Am (for which Kate was nominated for Best Supporting Actress at the Welsh International Film Festival 2019); she didn't win, but hey!), The Glove (short), What's Virgin Mean? (YouTube) and Halflight with Demi Moore. Television: Kate is best known for her roles in comedy series Coupling, and Is It Legal? both produced by the legendary Beryl Vertue. Other television credits include Last Tango in Halifax, Come Fly With Me, Strictly Confidential, Stephen Poliakoff 's The Tribe, Jonathan Creek and A Dance To The Music of Time. Theatre: this is where Kate is most at home, playing in productions in the West End and around the country: Hedda Gabler, Dreaming, Present Laughter (Royal Exchange Manchester); Dreaming (Queens Theatre, West End), A Street Car Named Desire (Bristol Old Vic), Sweet Panic (Hampstead Theatre), A Going Concern (Nuffield Theatre), An Ideal Husband (Gielgud Theatre, West End),  Charley's Aunt (national tour). Most recently she has enjoyed taking part in various pop-up performances: The Start of Something (venues in Sussex), A Midsummer Night's Dream (a wood in Kent), King Lear (Iford Church), The Enchanted Violin (Bishopstone with the London Mozart Players and released on YouTube), Violet (St Michael's Church, for Lewes BaroqueFest). Radio: after filming is completed, Kate is looking forward to working on the fourth series of Radio 4 comedy Alone later this year.