CANCELLED – Julian Sutherland-Beatson presents 'Around East Sussex' (Sat and Sun only 7-29 March 2020)
Location: Birley Centre, Eastbourne College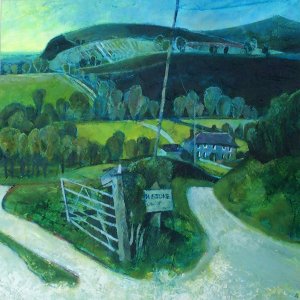 Our sincerest apologies but due to increasingly stringent measures that aim to mitigate the spread of Covid-19, we are unable to continue running this event. Please do check forthcoming events regularly as we move into the summer term.
Art exhibition running on Saturdays and Sundays only, 11.00am till 4.00pm, from Saturday 7 – Sunday 29 March 2020.
A selection of new paintings from Julian Sutherland-Beatson and Lis Lawrence.
Julian paints the countryside, coastline and urban areas of this beautiful and diverse county. He has work in the permanent collection of the House of Lords, has been selected to exhibit at the Royal Academy Summer Exhibition on three occasions and, for the past nine years, has exhibited during the annual Glyndebourne Festival.
He is joined at this exhibition by guest artist, painter and printmaker Lis Lawrence who lives and works in Jevington. She is fascinated by the effect we have on the landscape: the roads, footpaths, hedgerows, marks and textures that evolve with years of farming, and the relationship between the old buildings and the countryside.
For the College's spring 2020 arts programme, click/tap here.