Paul Mayhew-Archer, Incurable Optimist
Location: Birley Centre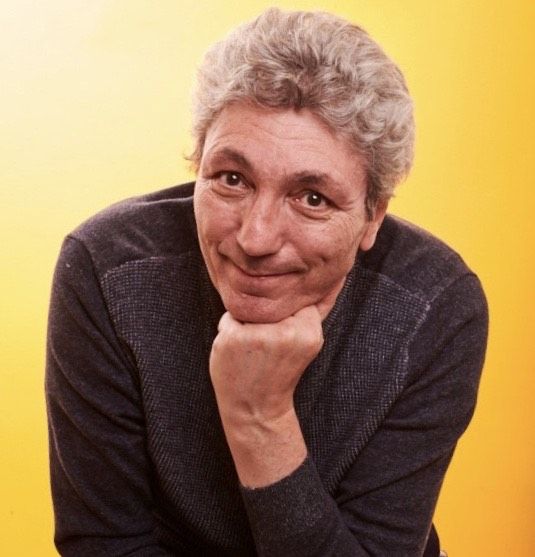 Tickets £20, available now from wegottickets.com
Proceeds from the performance will be split equally between the Eastbourne College Bursaries Fund and Parkinson's UK.
A show about a lifetime in comedy and living with Parkinson's. Coming to Eastbourne for one night only.
The bar will be open during the interval and we are happy to accept donations in cash only.
In 1967, Paul Mayhew-Archer (Reeves 1967–71) became a pupil at Eastbourne College. Over the next five years he developed into the third worst rugby player in the school and was so bad at cricket (couldn't bat or bowl or field) that the teacher made him an umpire. Paul then made so many shockingly bad decisions that he became the only umpire ever to be sent off.
Then, in the sixth form, he wrote a comedy play and his inspirational teacher, Philip Le Brocq, encouraged him to put it on. When he heard the audience laugh at something he'd written Paul knew what he wanted to do. After Cambridge and a brief career in teaching, during which he organised a school trip and got left behind, he joined the BBC and has been trying to make us laugh ever since. His writing credits include The Vicar of Dibley, Mrs Brown's Boys and the screen version of Roald Dahl's Esio Trot starring Judi Dench and Dustin Hoffman. He produced the much loved Radio 4 shows I'm Sorry I Haven't A Clue and Old Harry's Game, and, as a script editor, he has worked on everything from Spitting Image to Miranda.
In 2011, he was diagnosed with Parkinson's. It's an incurable illness that gets progressively worse and has over 50 symptoms. It is also – as Paul quickly found out – funny. Since then he's had some of the best times of his life. In 2016, he made his first documentary, Parkinson's: The Funny Side, for which he won the Grierson Award for Best Documentary Presenter. In 2017, he started doing stand-up about Parkinson's, first at the Royal Albert Hall, then at The Comedy Store. In 2018, he took part in his first podcast, sitting next to The Archbishop of Canterbury, and performed his first ever one-man show, Incurable Optimist, at the Edinburgh Fringe. In 2019, he toured the show round the UK and now, post-Covid, he is bringing it to Eastbourne. Incurable Optimist is an inspiring show about the therapeutic power of comedy and laughter from a man who is not contagious but is well worth catching.