Spyboy Promotions presents 'Feast of Fiddles' in Concert
Location: College Theatre, Eastbourne College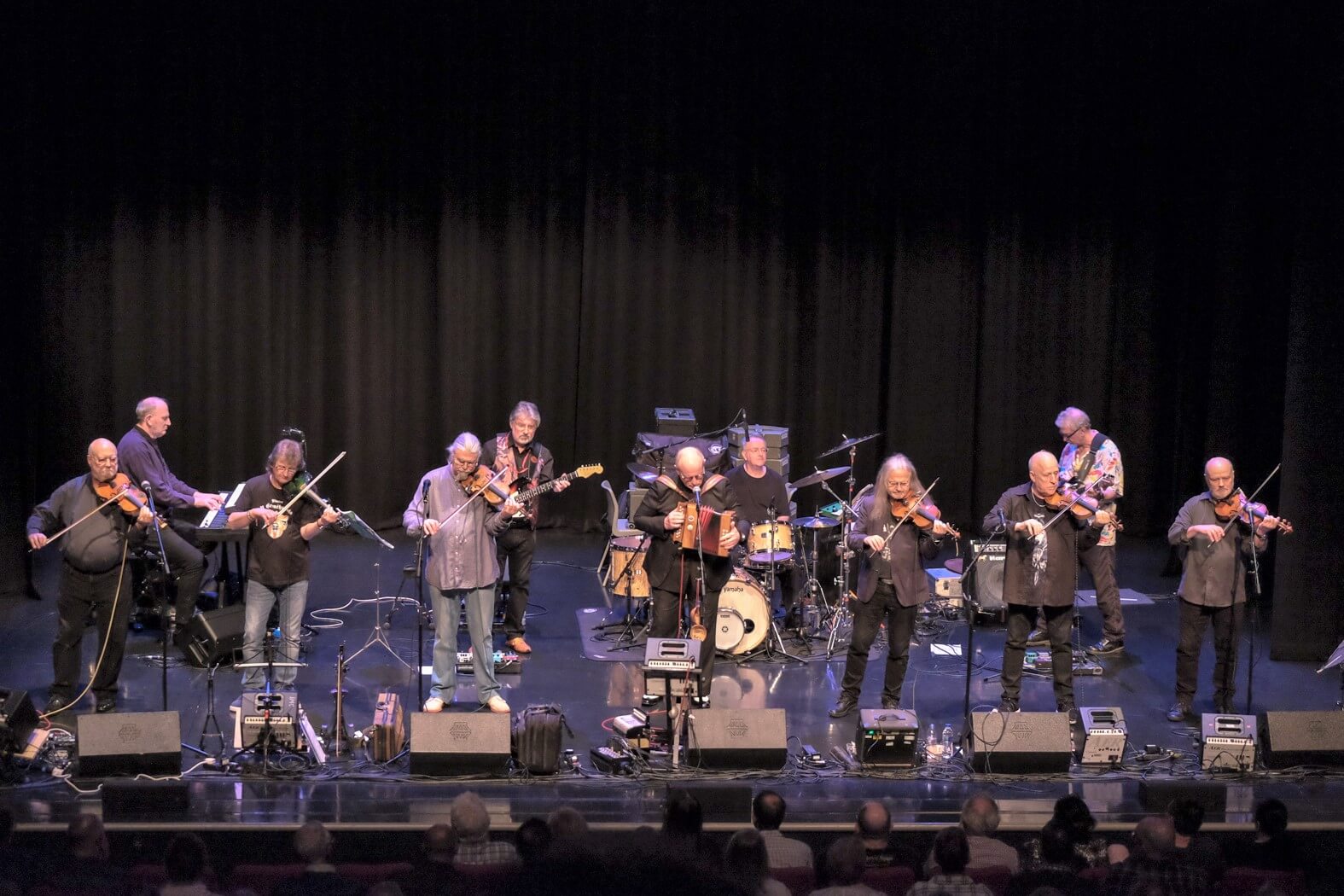 Feast of Fiddles is a musical extravaganza by Spyboy Promotions, covering almost every genre. It's not just folk and fiddles, it's entertainment. Started as an idea in a folk club it has become a national folk-rock institution.
A front line of a minimum of six fiddles always includes Peter Knight (Steeleye Span), Chris Leslie (Fairport Convention), Brian McNeill (Battlefield Band), Ian Cutler (Bully Wee Band), Tom Leary (Lindisfarne) and Garry Blakeley (Band of Two). Then there are rock guitars, keyboards, saxophone and accordion, all held together by legendary Fairport Convention drummer Dave Mattacks. If you love live music, come to the feast. You won't be disappointed.
Tickets £27.50 on sale only at the Hailsham Pavilion 01323 841414 and www.hailshampavilion.co.uk
Running time 180 minutes, including interval. Refreshments available.
For the College's spring 2020 arts programme, click/tap here.