Simon Green Cup Lent term 2018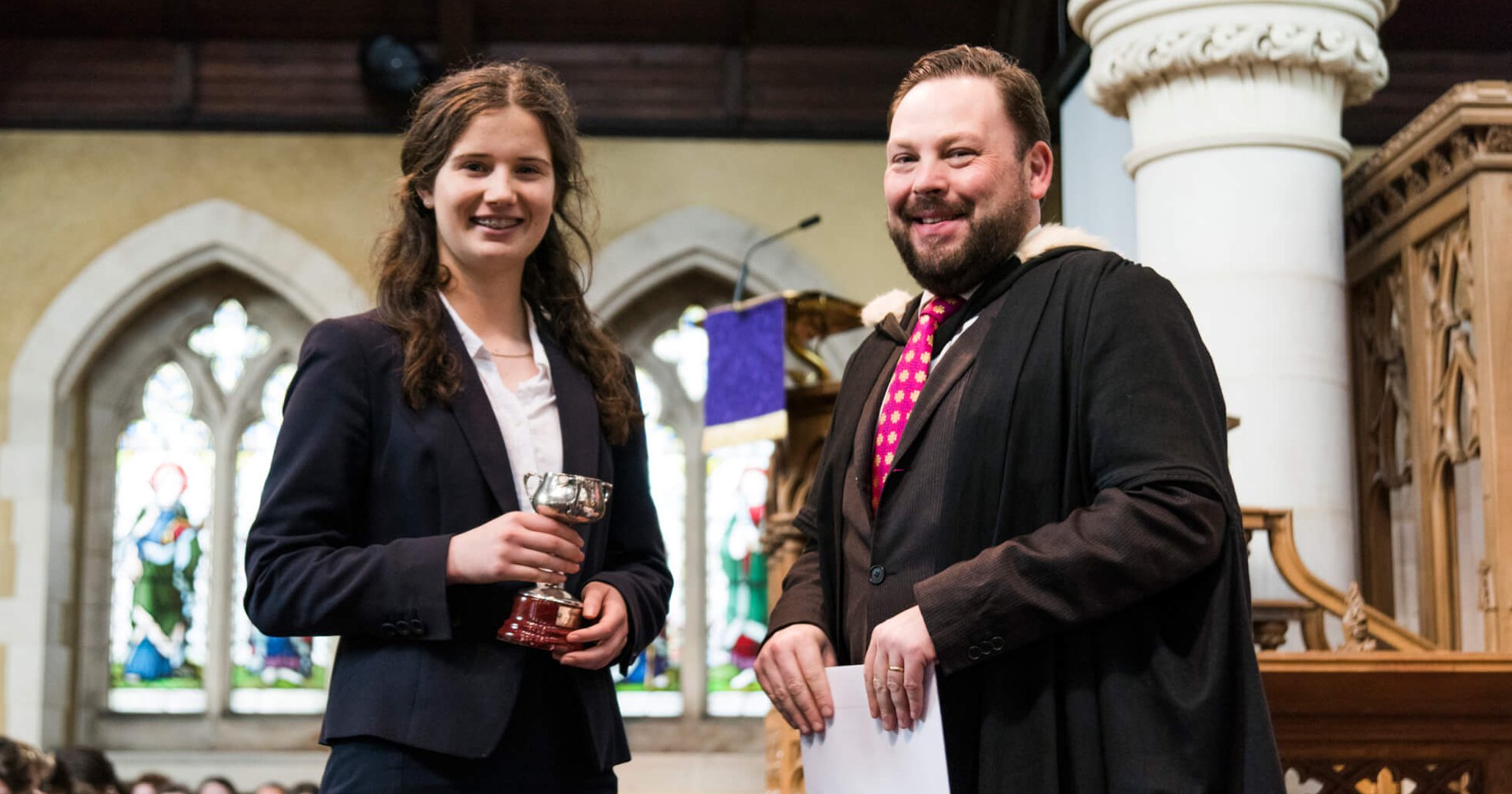 The Simon Green Cup for Endeavour is awarded for endeavour in sports through consistent commitment, effort and perseverance. The Lent term 2018 Simon Green Cup award was given to Upper Sixth pupil Katie McIntyre.  
The award citation from the presentation which took place at the Headmaster's end-of-term assembly was as follows:  
'This term's trophy recipient has always shown dedication and commitment to each and every term of her. She has a fantastic work ethic and always wants to improve. She is reliable and always sets herself high standards someone you always want in your team. She has represented the College in 177 fixtures in hockey, netball, fives and tennis during her time at the College thus far. This term, in netball she has battled her way from the 2nd team into the 1st team where she brings calmness to pressure situations and never gives up. At the same time she has continued to play tennis outside of her netball commitments and was an obvious choice amongst her peers to be captain of girls tennis. She was an integral part of the mixed team who finish fifth in the recent national final of the LTA senior students tournament.
It is with great pleasure that I ask Katie McIntyre to come forward who is this term's winner of the Simon Green Cup for Endeavour.'