Joining the College
The first stage of the admissions process for Year 9 is registration which can take place for a pupil of any age. Where possible, we recommend parents register their children in Years 5 or 6, and contact the College for a personal visit, to take advantage of our early offer process.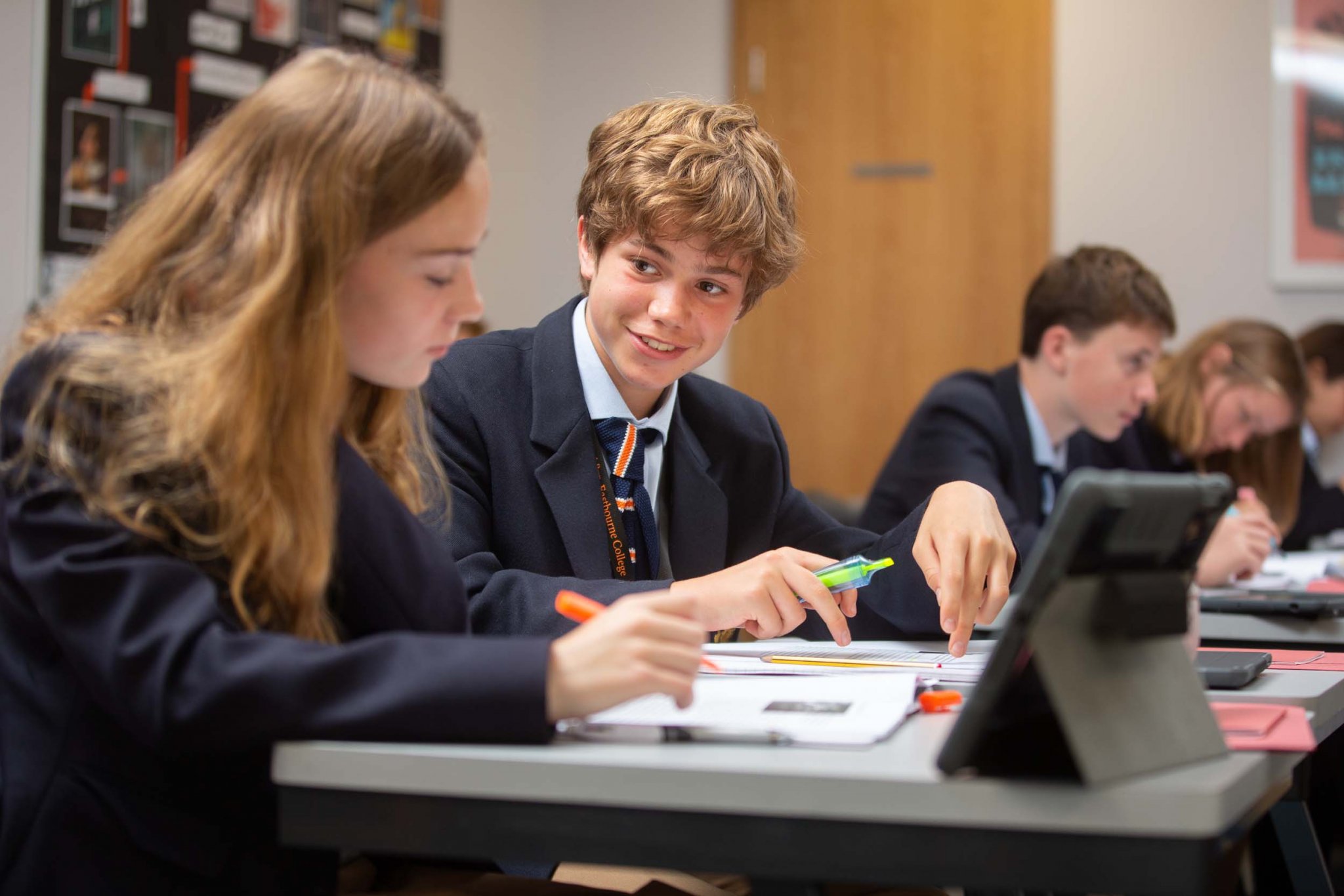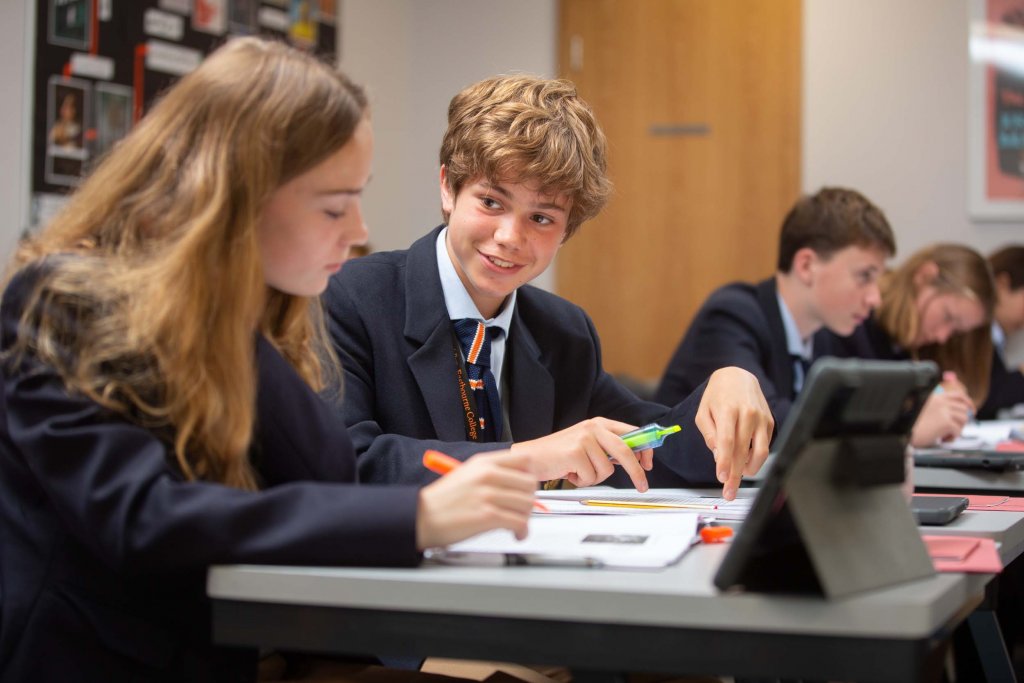 Pupils in Years 6 and 7 for entry into Year 9 September 2021
The early offer process uses underlying ability score data and a detailed headmaster/mistress reference about a Year 6 or 7 pupil who is registered with us and whom we have been able to meet during a personal visit in order to make a firm offer of a place. Please contact the admissions department for more information.
Prospective pupils can apply for a place by completing the Online Registration Form below and submitting / returning it to the College with payment of a non-refundable £100 fee to cover administrative costs. For convenience, registration can be completed online or the form can be printed and sent back. The registration fee can be paid online, by electronic bank transfer, over the phone or via a cheque. Please note that registering a child does not constitute any parental commitment to taking up a place.
Or download the registration form PDF.
Read our GCSE options booklet.
Our Year 9 scholarship and bursary information booklet for 2022 entry offers useful information on assessment criteria, important dates and application forms.

"These 'early offer' assessments help to determine whether the applicant would thrive at the College."
Confirming acceptance
A completed Guaranteed Place Form is sent to parents for completion once an offer has been made, and a deposit is required on acceptance of a place. Completion of the Guaranteed Place Form and payment of the relevant deposit confirms the pupil's place at the College, subject to achieving expected performance in entrance exams or tests. The deposit is used against any final extras incurred during the last term at the College. The balance of any deposit is credited to the final account when the pupil leaves the College.
Entrance assessment
To finalise entrance requirements, applicants for entry in Year 9 in September who have been appropriately prepared and who have registered with Eastbourne College will sit either the ISEB Common Academic Scholarship Examination (May), Common Entrance Examination (June) or an equivalent set of examinations.
Applications for pupils with mild to moderate learning support requirements are considered. Further information may be requested to ensure that the College can meet their needs.