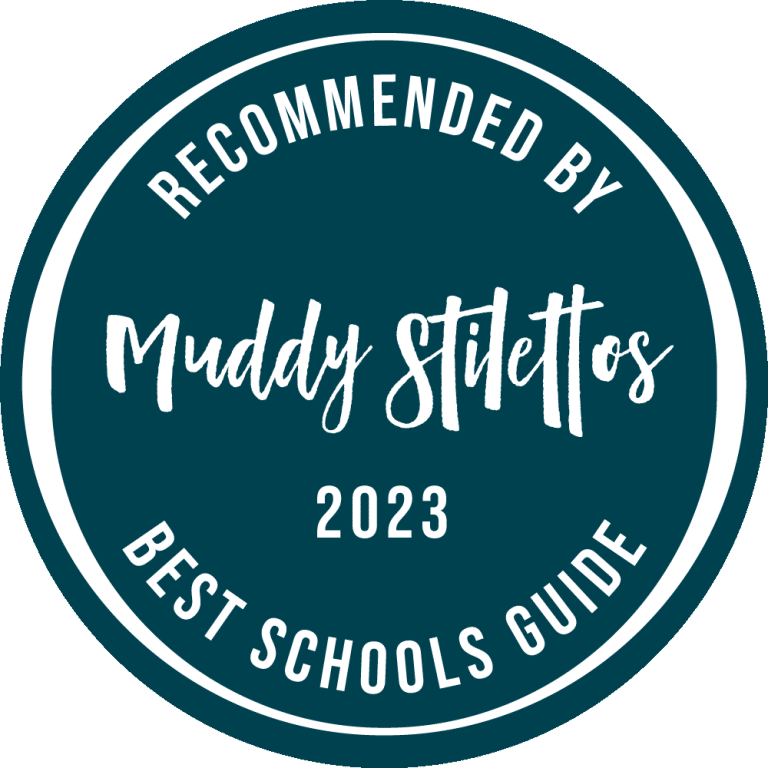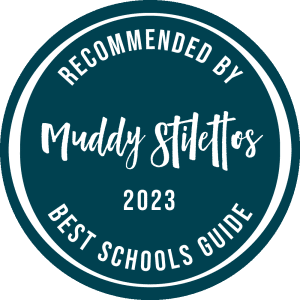 WHAT? WHERE?
On the edge of Eastbourne, the sunniest place in England and a town truly on the up (don't just take our word for it, Time Out ranks it the top place to visit in the UK) sits this mildly selective day and boarding school for boys and girls aged 13-18. Founded in 1867 to make the most of the 'remarkable healthiness' of its location sandwiched perfectly between the seafront and the South Downs, the college today forms an active part of the local community and nurtures children to achieve academic, creative and sporting excellence within an inclusive community where all are valued. Recent awards from Tatler, TES and Talk Education highlight its all-round value and commitment to its 650 pupils in all areas. Just one hour and 45 minutes from Clapham Junction, it's a highly desirable target for London families.
FACILITIES
The red brick frontage is the quintessence of public school, and the vast playing field is pure strawberries and cream English pastoral – cricket matches are a joy to behold. Such a huge piece of land is a rarity in a town location and undoubtedly helps with the college's place as part of the community, as locals can gather to watch live sport as well as appreciate the general olde English vibes.
But behind the front it's a different world of thoroughly modern. Independent schools often blend history with progress, but I've yet to see one marry both as well as Eastbourne. Head Tom Lawson explains they have built underneath and on top of the site, so as to preserve the original features and characteristics, and this makes for an exciting if at times unexpected layout – a dining hall on top of an enormous new sports hall, and a six-lane, 25 metre swimming pool behind a door you'd expect to lead to another classroom. A state-of-the-art, £33m refurbishment formed part of the college's 150th anniversary celebrations, in the form of the sports hall, pool, 32 new classrooms, two IT suites, a dance studio, school shop, dining and social facilities and fitness centre.
Phew. And yet it all flows together beautifully. It's a grown-up site with the facilities to match – the economics department looks like a central London office, complete with live financial news feeds up on the flatscreen TV on the wall and science has its own separate, three-storey building,. The library is wood-panelled, with intriguingly and generously stocked bookshelves and is where students work on their laptops or on college computers – we ask one in passing what she's working on, the answer involves 'surveillance capitalism'. Art is taught in a series of airy studios with 80s style windows allowing light to flood in, design and technology has an open-plan space above a spacious woodwork lab where the head of department tinkers with projects in between classes.
SPORT
Students follow an all-inclusive programme of sport, and participation is just as valued as excellence. There is a lot of excellence though. The school's a Top 100 school for cricket, and is also very strong on girls' tennis. Excitingly, it has a new female head of cricket who also happens to be a current pro – she nips off at weekends to win the London championship for Essex.
In recent years, pupils have reached national finals in athletics, cricket, fives, golf, hockey, rugby, swimming and tennis. There's strength and depth across all the usual suspects – cricket, football, netball, rugby, hockey, tennis, athletics and so on, along with equestrianism, Fives, fencing, golf and windsurfing.
The school's performance coach recently introduced a Mind Gym initiative to help pupils be holistically and wholly healthy. He runs individual and personalised sessions with pupils for their mental health in sport but also for their wider life too. The coach goes through a toolbox including self confidence, stress control, and routines, useful not just for sport but for exams and situations throughout their lives to ensure pupils are prepared to face whatever life throws at them and that they best and healthiest version of themselves.
PERFORMING ARTS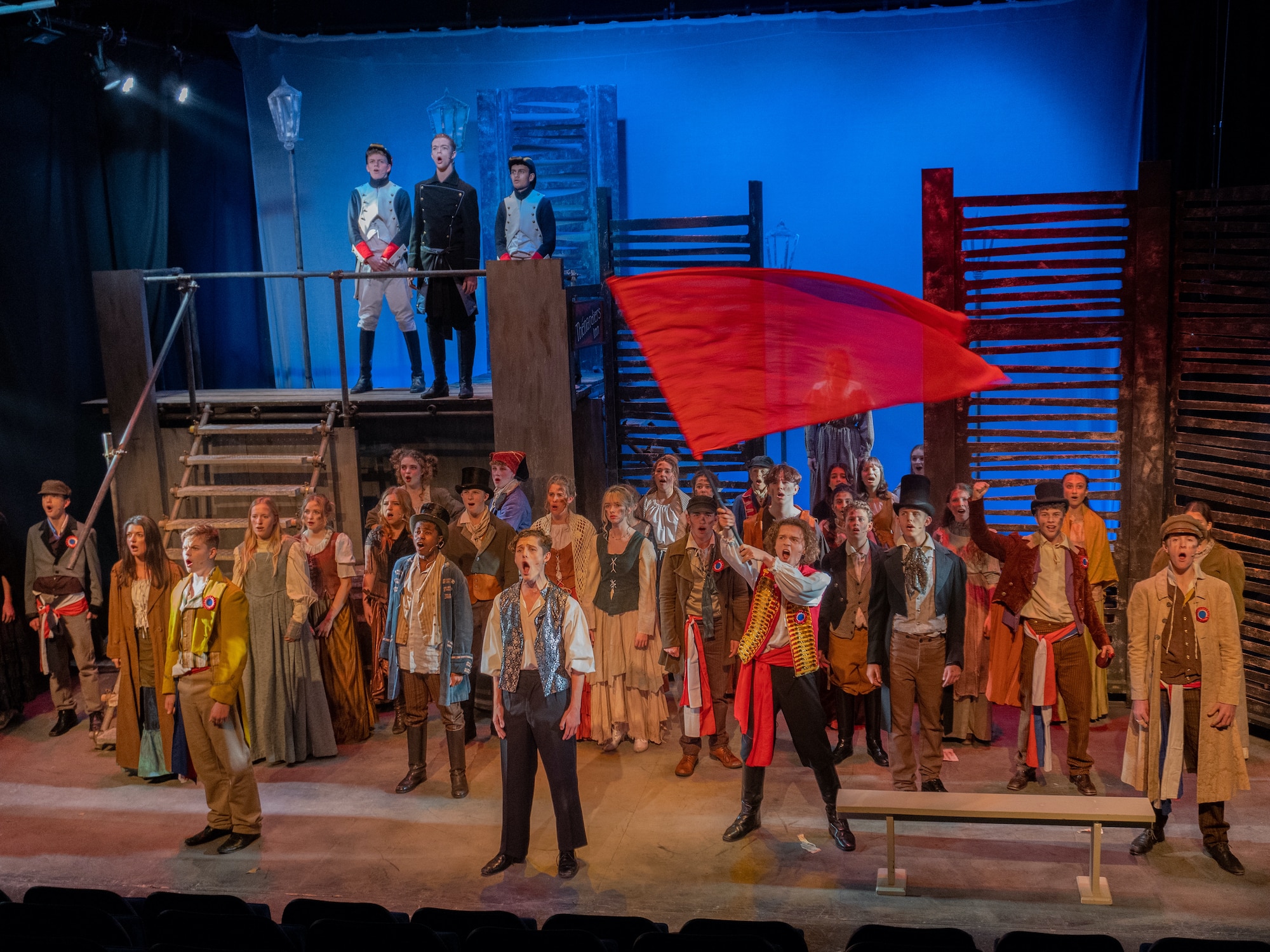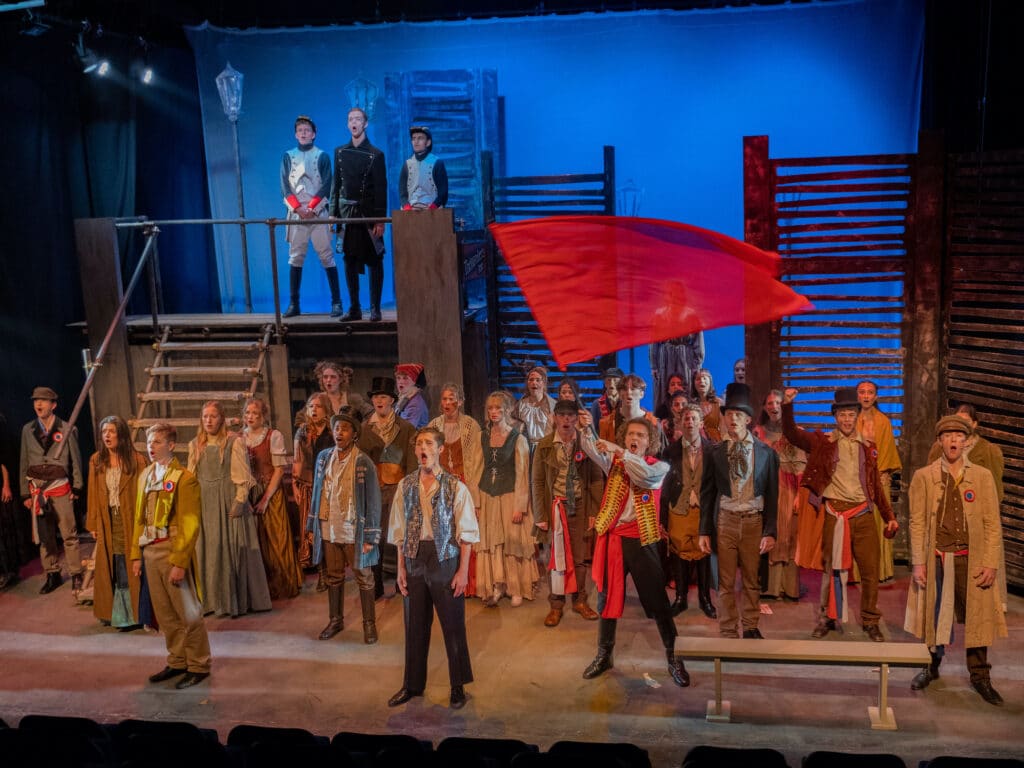 The school is a platinum Artsmark Award holder and in the last year, pupils have gained national recognition in areas including art, dance, drama, design, music, photography and textiles.
The arts are housed in a range of studios, auditoriums, recording studios and other pro-level facilities near the cultural quarter of the town. In fact some rooms overlook the neighbouring Congress Theatre, the largest theatre on the South Coast that hosts touring West End musicals, plays, ballet, comedy and more. Creativity is celebrated, developed and encouraged at the college – which takes plays to the Edinburgh Fringe where earlier this year their performance of Macbeth sold out across the board.
Music is housed at the purpose-built Birley Centre, opened in 2011. A high proportion of pupils study an instrument. They can also get involved in activities ranging from the Chapel Choir, Jazz Band and Symphony Orchestra to the Singer-Songwriter club.
Art, meanwhile, is enjoying something of a moment in Eastbourne as the iconic Towner Gallery hosts the 2023 Turner Prize finalists, conveniently right next door to the college so pupils can make the most of the opportunity for learning, inspiration and celebration – and the College leads the project to share that cultural capital with all local schoolchildren in its Coastal Schools Partnership.
ACADEMICS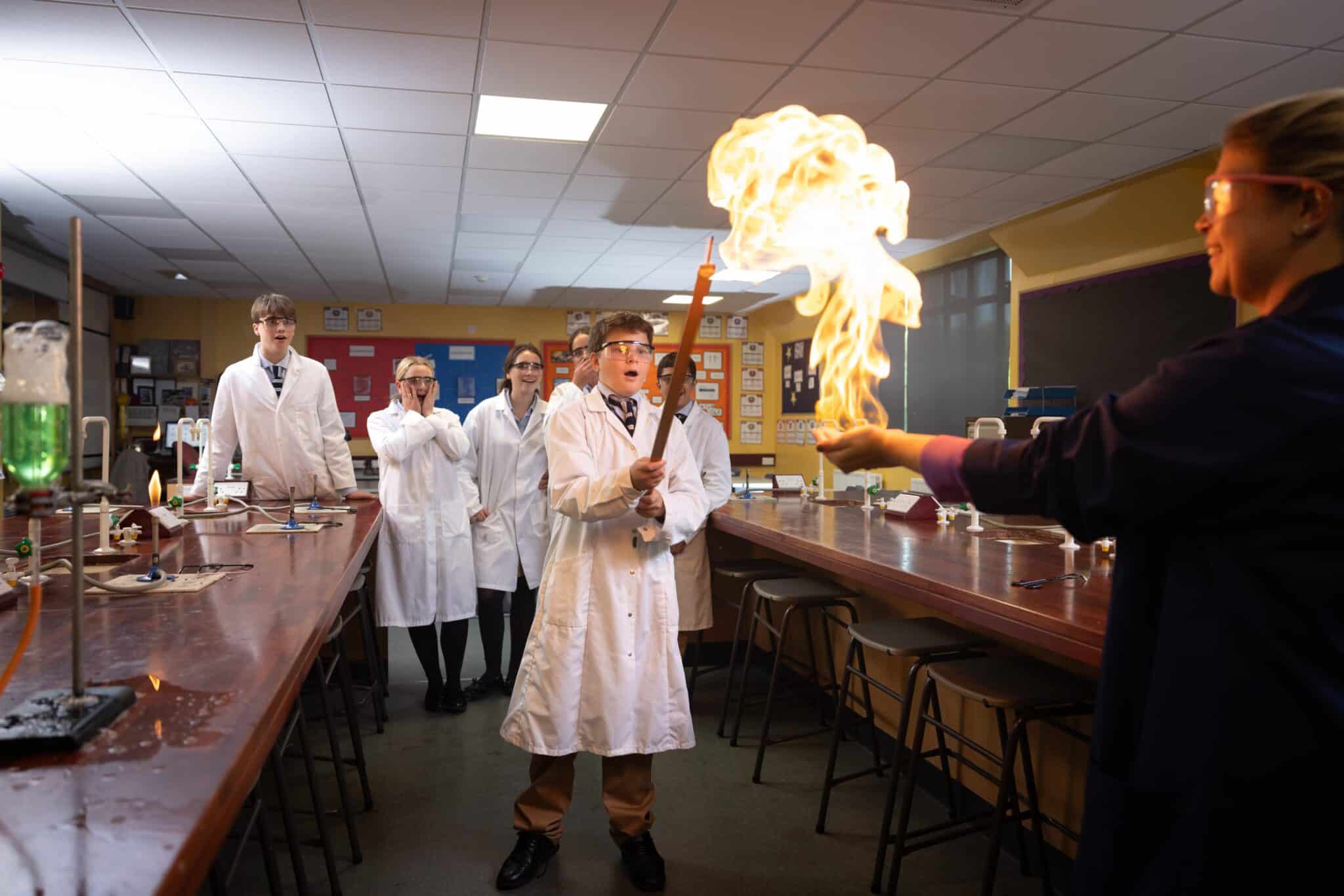 Results were impressive in 2023, with more than 75 per cent of pupils netting grades A*-B at A Level. One in four swept the board with A and A* grades. Pupils move on to Russell Group universities and Oxbridge among others. At GCSE, 57 per cent of pupils gained grades 9-7 (that's A*-A, in old money).
BOARDING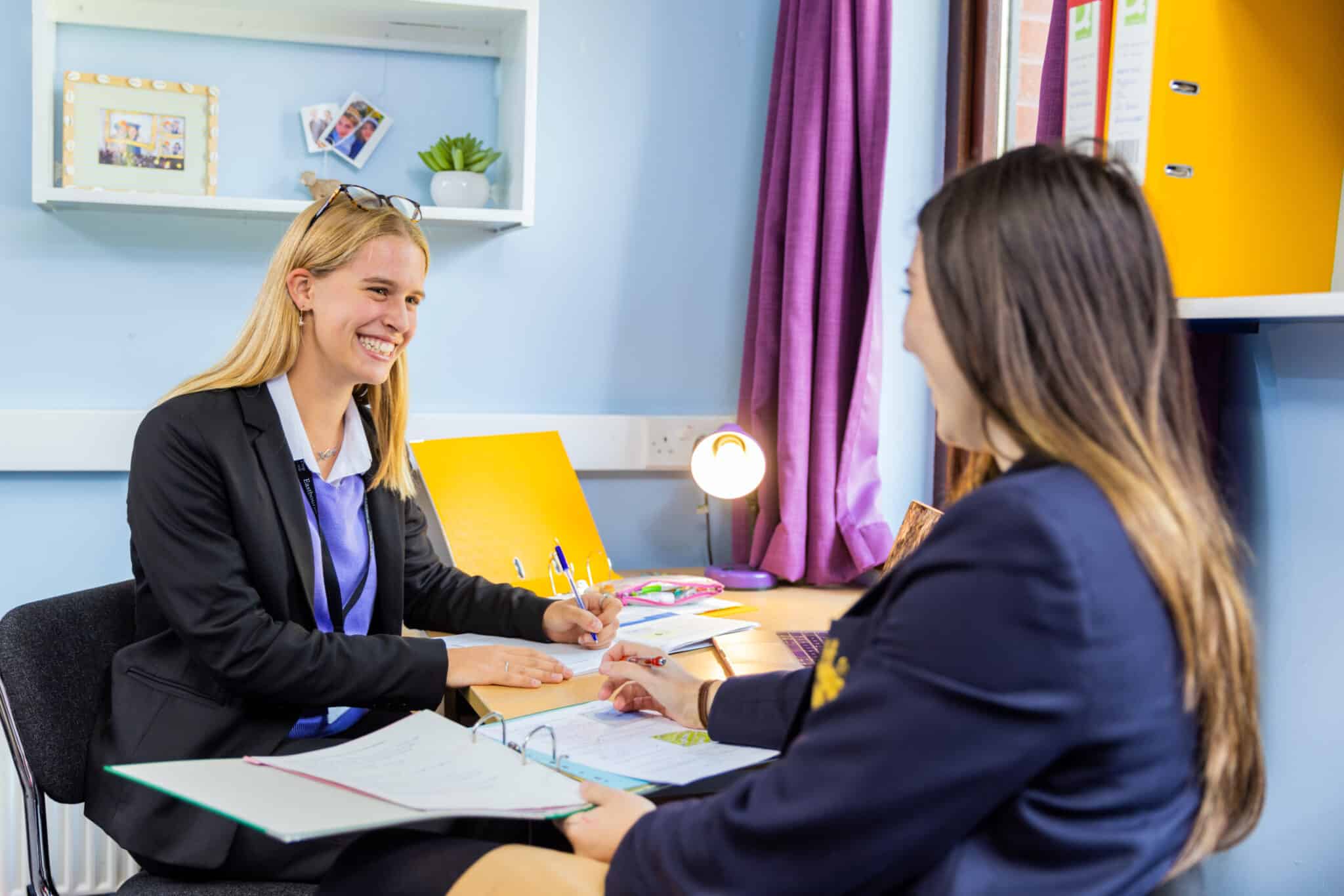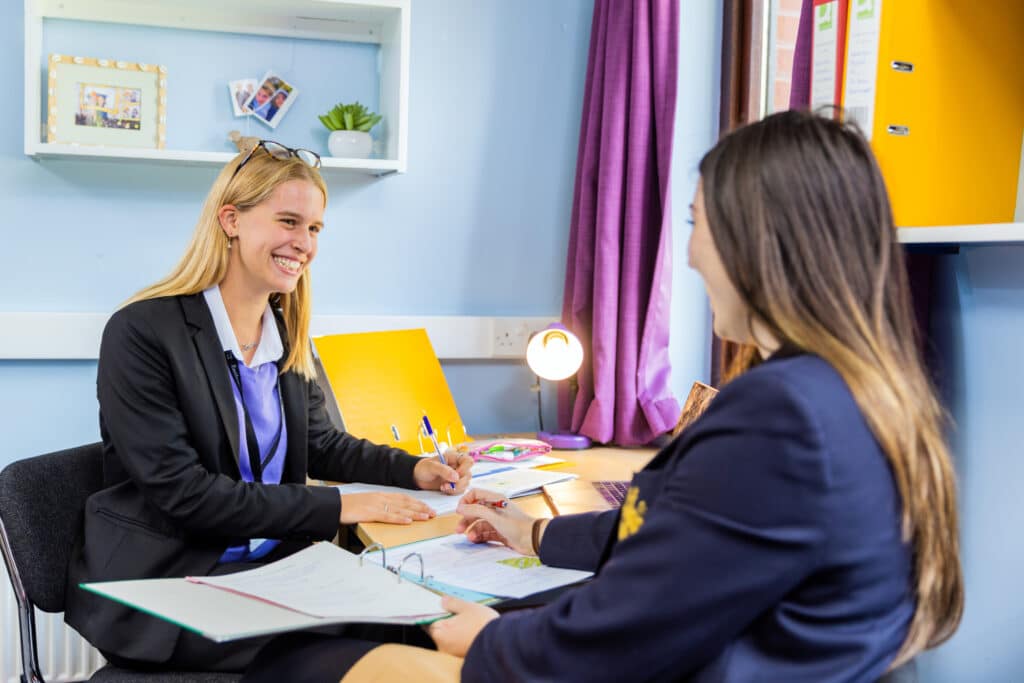 The split of day pupils to boarders is fairly close to 50/50 and the house system is strong regardless of whether or not pupils board. In fact, most day pupils stay until 8pm to enjoy the boarding ethos, and should they want to stay occasionally overnight, this is facilitated in one of the boarding houses. The boarding houses are located around the main campus, and are thoughtfully set up with cosy and functional shared and single bedrooms, and communal spaces. Overall they felt like an upmarket university hall of residence, and pupils said they loved the independence and the freedom to move around the campus and the town and feel part of the community.
Weekends are packed with activities, trips and fixtures but there are no compulsory academic lessons meaning pupils are free to head home without disrupting their studies.
Looking ahead, the head says he's currently struggling to meet the high demand for girls' places, especially boarding, and there may be plans in future to accommodate the influx without disrupting the overall balance of day to boarding pupils, and co-educational balance. The head is also aware that gender identity may have an impact on boarding arrangements in the future, and is gearing up to embrace the cultural change.
PASTORAL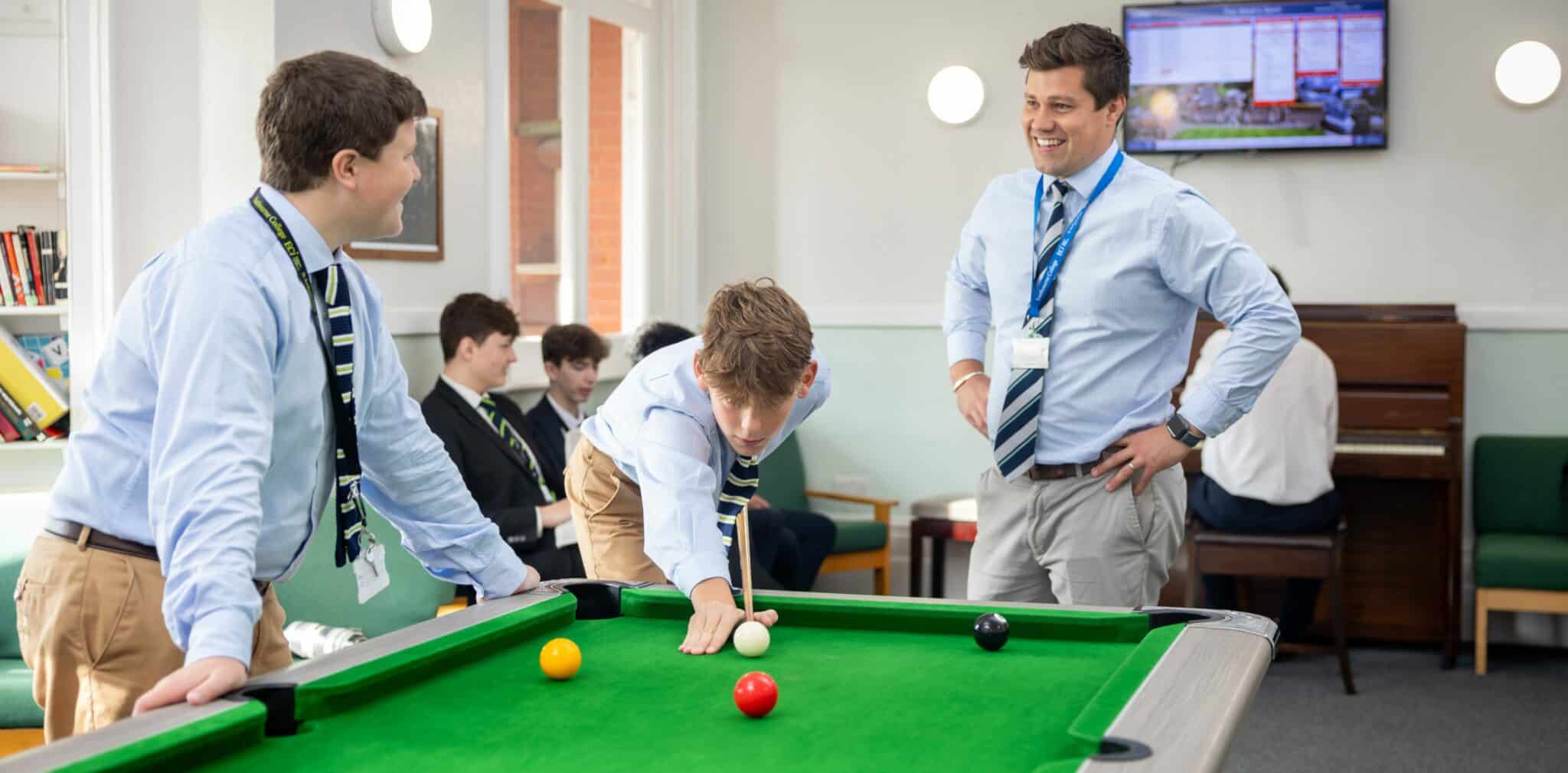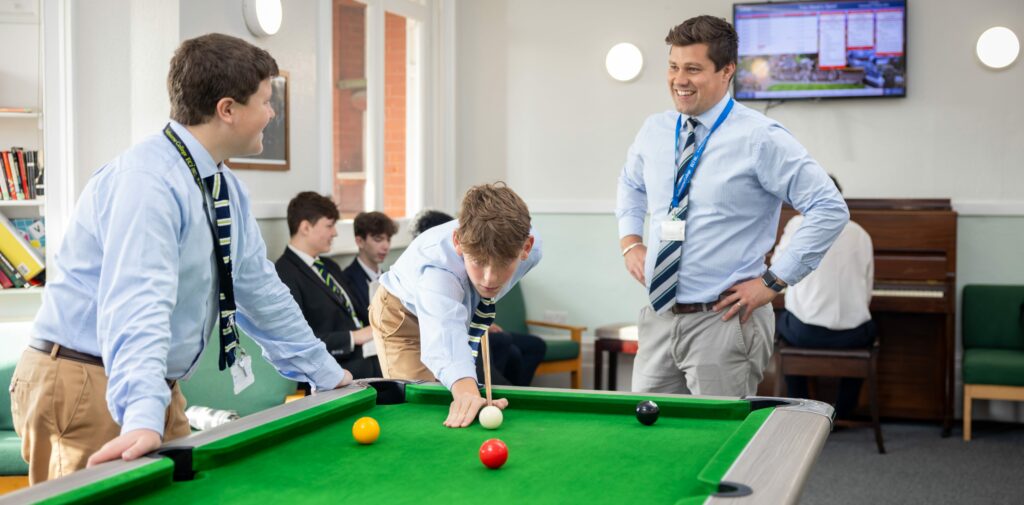 This is a real strength of the school and I got the feeling that it wasn't just lip-service either, the head, chair of governors and heads of pastoral really believe that character, wellbeing and mental health are every bit as important as academic results.
The college thinks of itself as 'the blue health school' because of its seaside location and focus on development of what are sometimes called 'softer' or emotional skills and attributes.
The head and his family live onsite, within the main school building. At least three staff members live in each boarding house – the housemaster or mistress, matron and a resident tutor. Pupils learn about life through visiting speakers who talk on typically teenage topics like alcohol, drugs, mental health, body image and self esteem. Pastoral care is embedded from the ground up, with buddy systems, tutors, pastoral staff members and wellbeing support from trained counsellors.
THE HEAD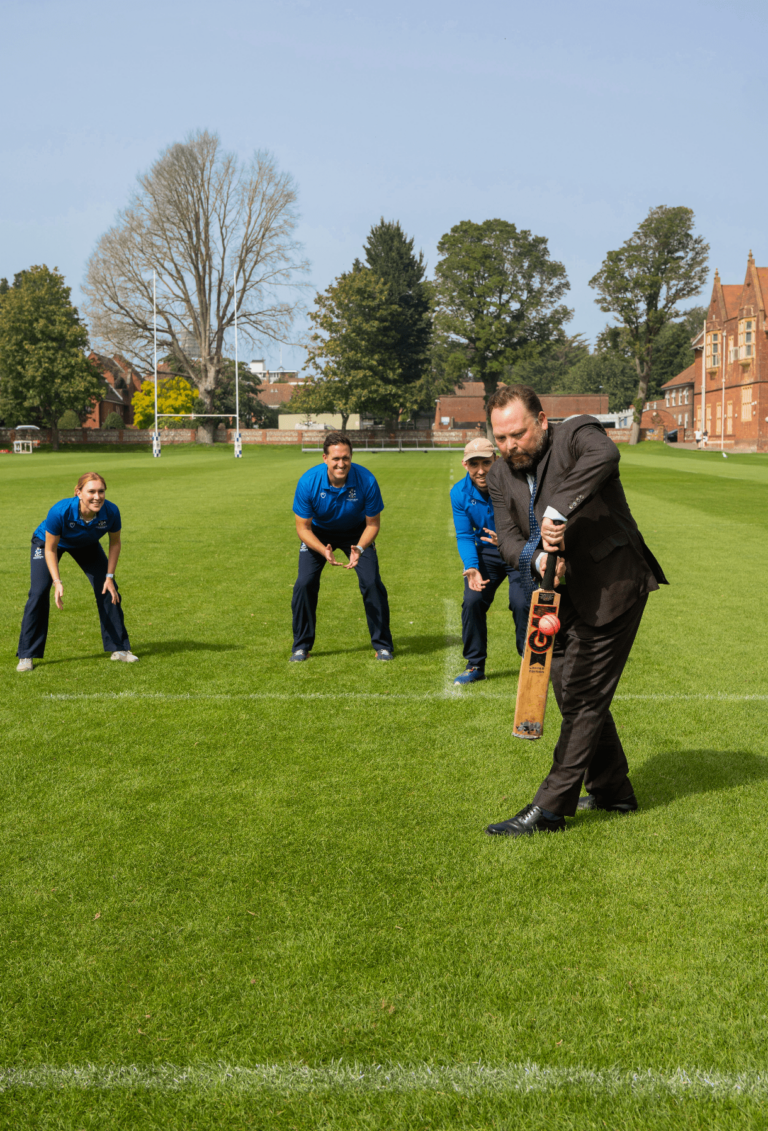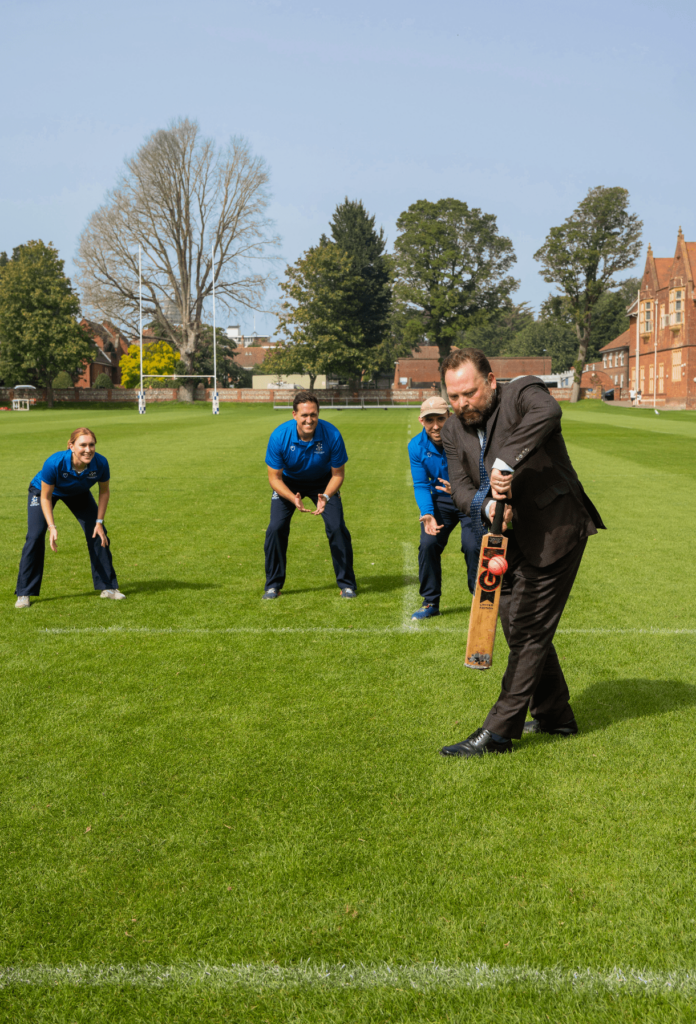 Tom Lawson's passion, determination and enthusiasm are palpable and filter through the school, demonstrating the quality of his leadership. He loves a catchphrase and two of his current are 'authentic all-rounders' and 'benevolent compulsion'.
For the first, he explains the school focuses on developing pupils who are all-rounders not as a compensatory expression to denote the less academic, but who are as developed in their personality and character as they are academically, sportingly and creatively.
The latter catchphrase refers to the school's insistence on participation, and he reflects that whilst activities such as attending chapel fortnightly might not be every teenager's first choice of activity when there are mobile phones to be scrolled through, the grumbling soon gives way to enthusiastic participation.
He's keen on service, and a high number of pupils take part in – and complete – the Duke of Edinburgh Award. Service is compulsory, either through Combined Cadet Force or Service At School programmes, and although pupils can opt out once they reach Sixth Form, he says most don't. 
Having recently completed an enormous amount of refurbishment, he's happy with the school's current facilities and there are no major disruptive building projects planned. Instead his focus is on the future, on continuing to support the wellbeing and mental health of pupils, and ongoing inclusivity. Influenced by his previous role as deputy head of Christ's Hospital, where most students attend on bursaries, he's invested heavily in bursaries and scholarships.
QUIRKS
The building itself and the new refurbishment, and the way they blend together, makes for more quirks than it's possible to list – think redbrick towers inside modern glass-walled buildings, and other unexpected feats of architecture. Overall, the place is bursting with personality, a rare feat in the education sector.
FEES
Day pupils in years 9-11 are £9,570 per term, and boarders £14,580 per term. At sixth form, day pupils are £9,755 per term and boarders £14,805 per term.
WORD ON THE GROUND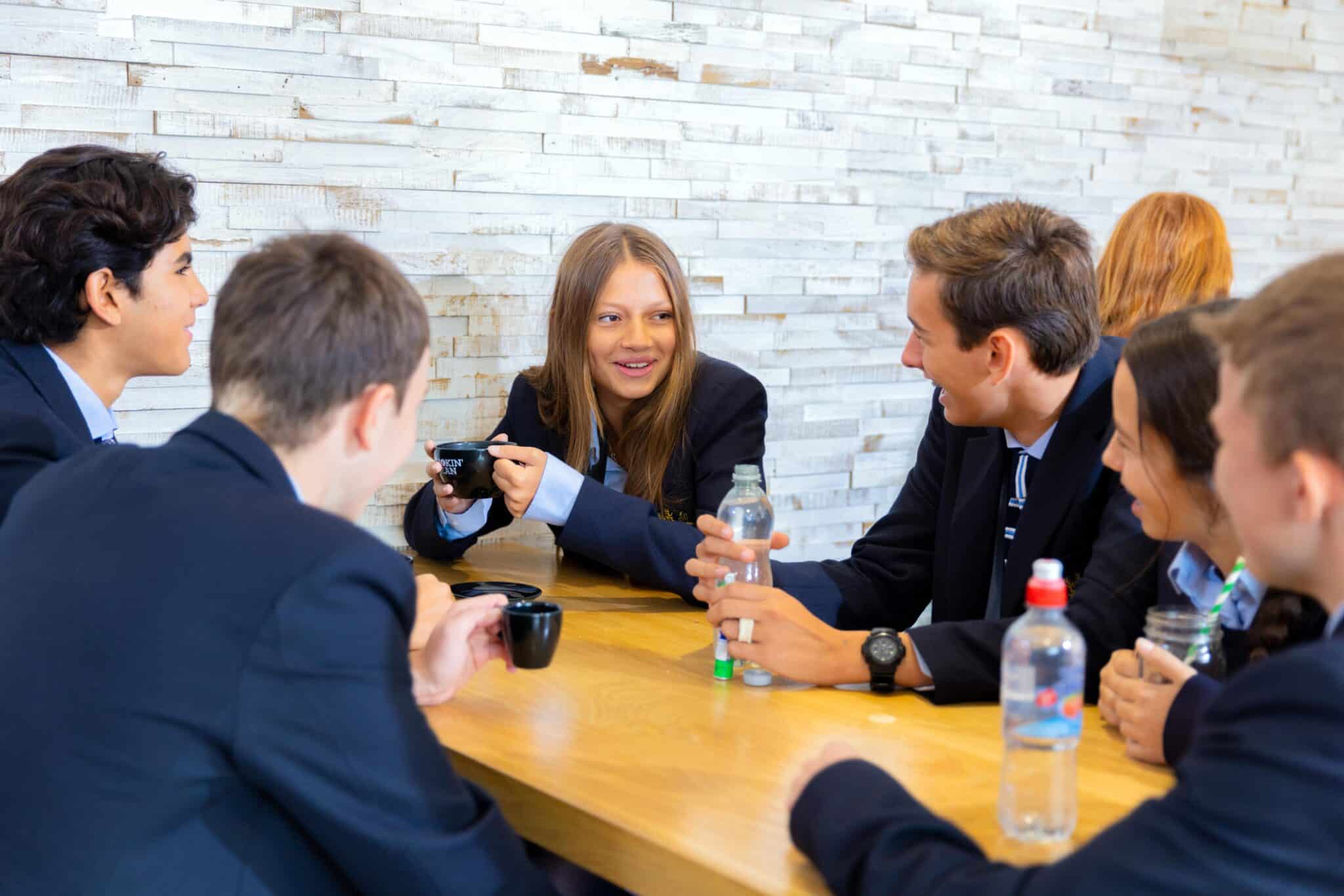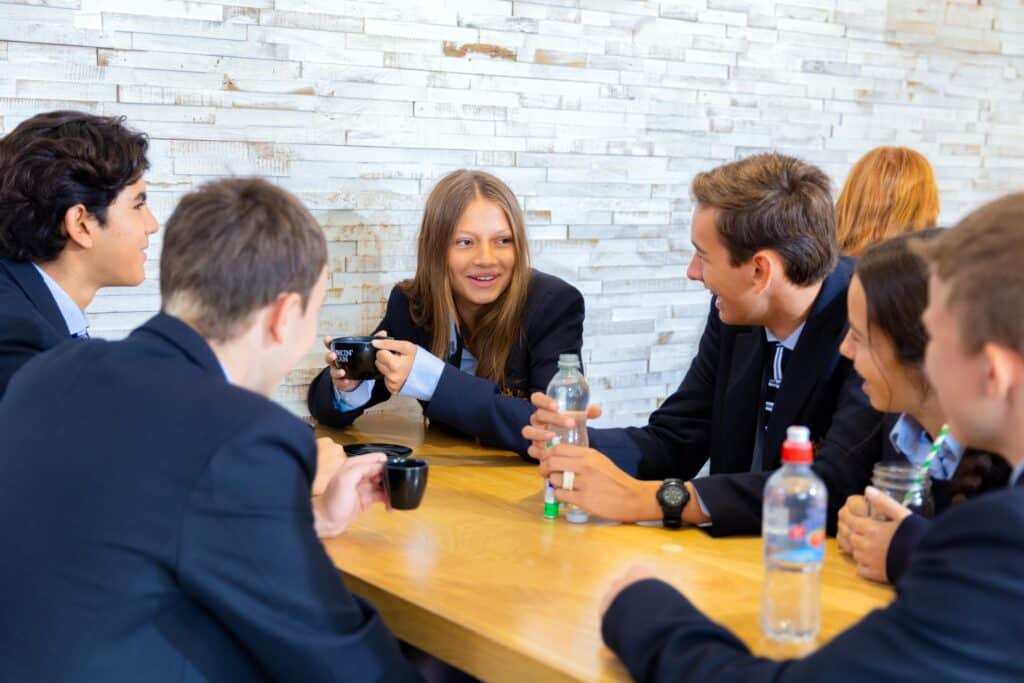 Pupils couldn't praise the school enough – yes, we have to take our pinches of salt too but happy pupils are a dead giveaway the school's on to a winner. Special mention was given to the school's support for students to access bursaries and scholarships, the inclusive feel and the way pupils are encouraged to participate without worrying about whether their interests are cool enough for skool.
THE MUDDY VERDICT
Good for: Busy all-rounders. There's so much for pupils to get stuck into, and the school will work with your child to help them reach their potential. Great for locals, and equally great for London boarders.
Not for: Shrinking violets. Although the school will support pupils across the board, kids who genuinely don't want to get stuck in might struggle with the vibe.
Dare to disagree? Be my guest – the Open day dates are updated regularly here.