Aims and values
The College's primary aim is to equip children to lead happy, fulfilled lives in a safe environment. We operate on the basis of shared values: pursuit of excellence, integrity, participation, and kindness. Although we are a traditional school with a long history, we have a modern mindset with a penchant for innovation. Our diverse academic syllabus and exceptional co-curricular opportunities encourage our pupils to be inquisitive, open minded and find inspiration in everything they do.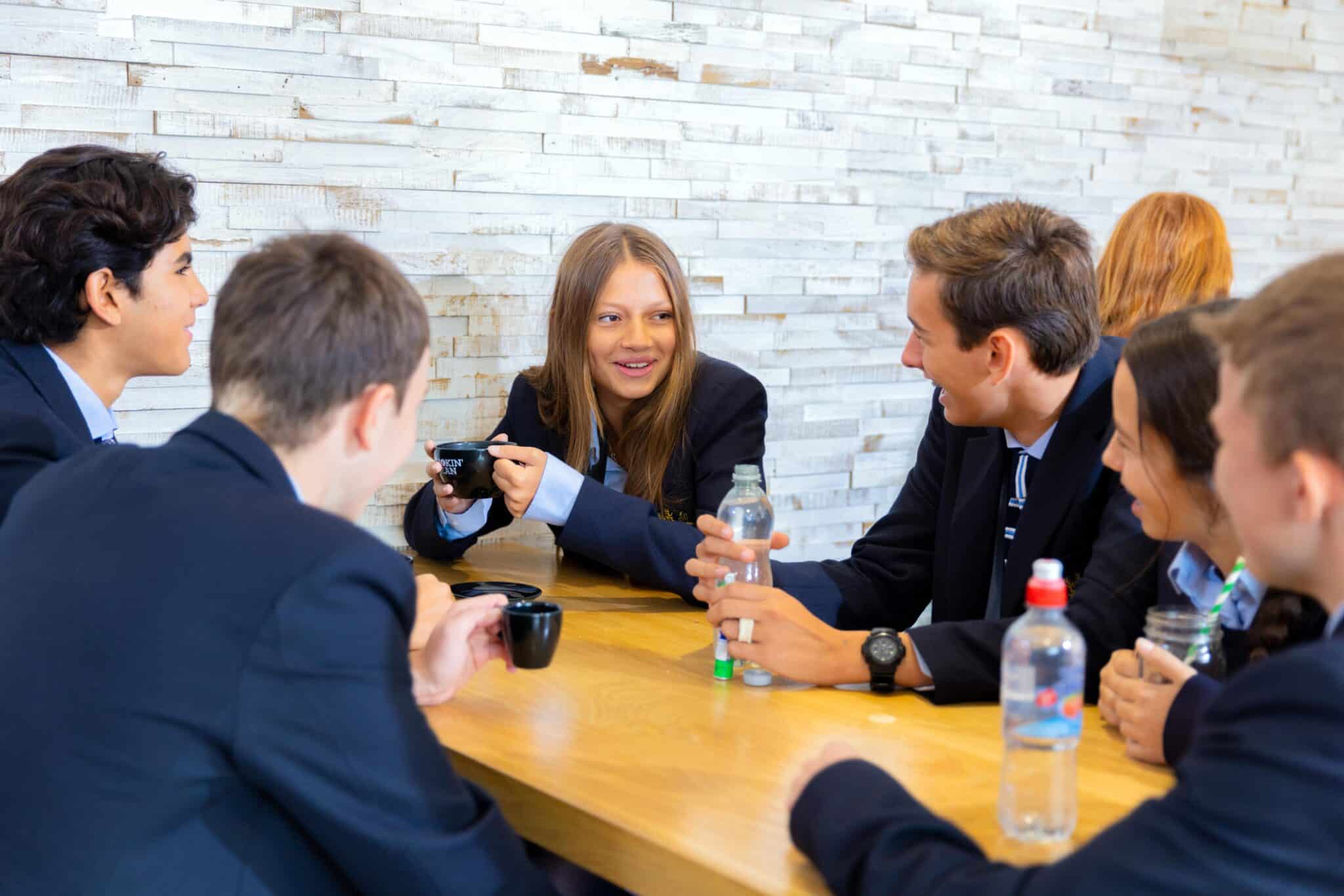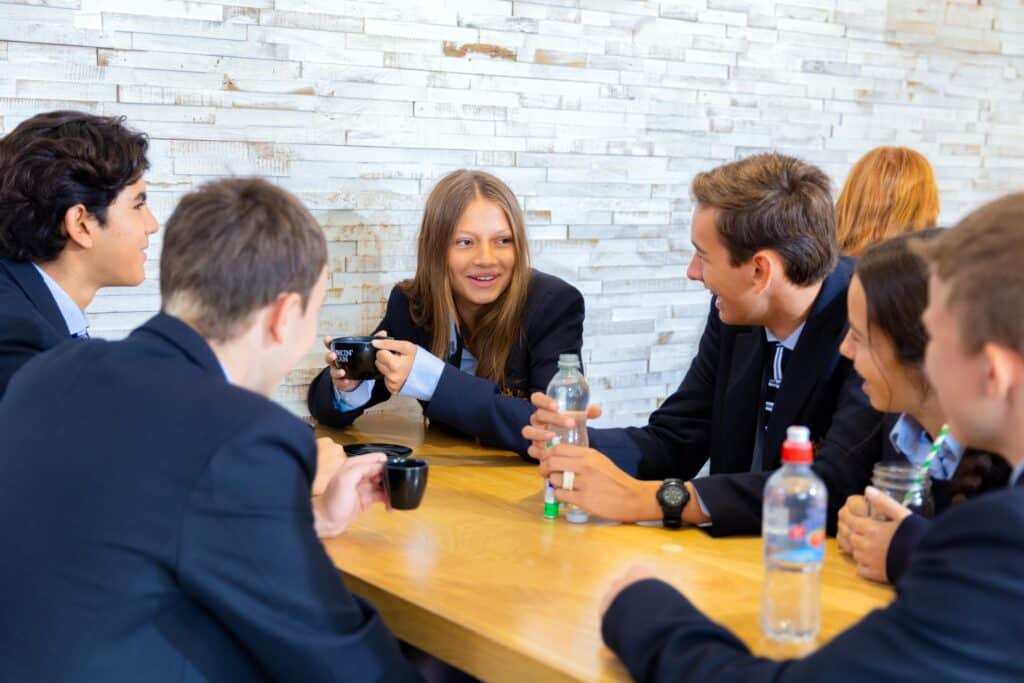 Our values
Pursuit of excellence
We will challenge and support our pupils with a holistic approach to learning, so that they achieve more than they ever believed they could.
Our pupils try to do their best in all they do. They take creative risk, accept challenge, persevere and develop resilience. We have a broad range of subjects that allow our pupils to play to their strengths, and inspiring teachers that encourage them to follow their own path with ambition. Our array of co-curricular activities complement their academic studies, helping build confidence in all areas of life. This holistic approach to learning develops happy, successful pupils who often achieve far beyond their expectations.
Integrity
We want our pupils to grow up guided by moral principles; to do the right thing, be honest, tolerant, take responsibility for mistakes and then learn from them.
We want our pupils to grow up guided by moral principles; to do the right thing, be tolerant, honest, take responsibility for mistakes and then learn from them. When others get it wrong, we support and help reconcile.
Participation
We make our school community an inclusive, positive and happy place to empower pupils to join in and help others do so too.
Our pupils are not afraid to get stuck in and encourage others to do so too. We understand the importance of a collaborative, happy environment to promote positive attitudes, teamwork and peer-to-peer encouragement. Equality of participation is paramount, so our sporting programme allows pupils of all abilities to take part. In addition, being part of the Coastal Schools Partnership provides opportunities to work with other local schools on a range of events and projects throughout the year.
Kindness
We encourage a safe community where everyone is treated as equal, so expect every pupil to show care, thoughtfulness and courtesy for others
We respect everyone as an individual, and expect them to show the same level of consideration, thoughtfulness, courtesy and compassion to others. We recognise the importance of being actively kind and empathetic and take care of others and the environment we all share. We provide a safe, and supportive community and endeavour to go the extra mile to support each other.
These values guide all activity at the College and form the bedrock upon which every pupil's education stands, providing them with the attitude and personal skills to flourish at school and beyond. We operate on the basis of these shared values and are fortunate that they are complemented by such an aspirational and healthy location.

"The quality of the pupils' academic and other achievements is excellent. The quality of the pupils' personal development is excellent."
Our Motto
The motto of the school (founded in 1867) is 'Ex Oriente Salus', meaning 'safety' or 'health from the east'.
Academic quality, health and breadth of character have always been important to the educational provision at the College. It is as relevant to the College community today as it was to our founders. The following passages from the time of our foundation stand testament to the timelessness of values.
To provide a classical, mathematical, and general education of the highest class.

(Memorandum of Association, 1867)
To open a school here owing to the remarkable healthiness of Eastbourne.

(Object and Plan, 1867)
In Eastbourne, out of Eastbourne, alike, let your character be known for good. Be brave, be generous, be pure, be true.

(Revd James Wood, Headmaster of Eastbourne College, addressing pupils at the opening of the school, 1867)