Uniform and sportswear
We encourage pupils to take pride in their appearance and to value the sense of ethos and identity that their school uniform provides.
crisp, clean, classy
The new uniform and mode of purchase, introduced for academic year 2020-21, represented a sea change for the College.
The new look seeks to celebrate the College as a modern, connected school; mindful of the saying that 'Eastbournians are good people that others want to be with.' A more relaxed and sophisticated look (crisp, clean and classy), mindful of the concept of 'blue health' and the school's motto 'Ex Oriente Salus' [health from the east]. Although more relaxed, the uniform also seeks to be gently stylish while remaining true to the College character; classic and timeless more than fashionable, respecting College values, tradition and heritage. It aims to be a little different and distinctive with references to the colours of the sea and the nearby South Downs, and connected to Eastbourne as a touristic seaside, and sporty / outdoors destination.
Each garment is made from the highest-quality, repeat-washable (apart from the blazer) material, and is bespoke to the College. Some examples of the new uniform can be seen below in the gallery. A trouser option is available as an alternative to the skirt; click on the thumbnails to view in high resolution:
uniform list 2022 – 2023
---
our suppliers
Our school uniform and sportswear are provided by two separate outside suppliers and ordering is completed online. Sixth formers wear business suits.
All of the logos below are clickable and linked to the provider.
Year 9 and middle school uniform is provided by Schoolblazer

Our Sportswear is provided by PlayerLayer

Please be aware that stock for a number of PlayerLayer items can be pre-ordered but will not be available until 30 July for delivery in August.

If you have any queries about the sports kit, please contact PlayerLayer directly.
sports equipment is provided by grays
free returns for every order
premium brands at competitive prices
shop and choose from thousands of bats, balls, sticks, footwear, and accessories
promotions, discounts and offers to save parents money

Second-hand school clothing
Grown out of it?
The College encourages parents to use the company GROWN out of it in order to buy and sell items of school clothing and school kit to help save money and reduce our collective environmental impact.
Buy and sell Eastbourne College second-hand uniform and kit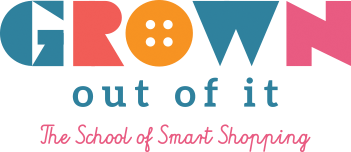 old eastbournian items
Click here to see our exclusive range of Old Eastbournian clothing, accessories and gifts for sale on line.