Houses
All boys and girls join a house when they enter the College. There are 10 houses, six for boys and four for girls. Five of the houses are for day pupils and five are for boarders.
|   | Girls | Boys |
| --- | --- | --- |
| Boarding Houses | | |
|  Day Houses | | |
All houses are staffed by a resident housemaster or housemistress who is supported by a team of tutors which includes a resident tutor in the boarding houses which also have a resident matron.
While the housemaster or housemistress provides continuity of care from before arrival through to university and beyond, each house tutor will share responsibility for their tutees' welfare and academic progress. The housemaster or housemistress and tutor work together with parents to provide coherent guidance and support for the pupil.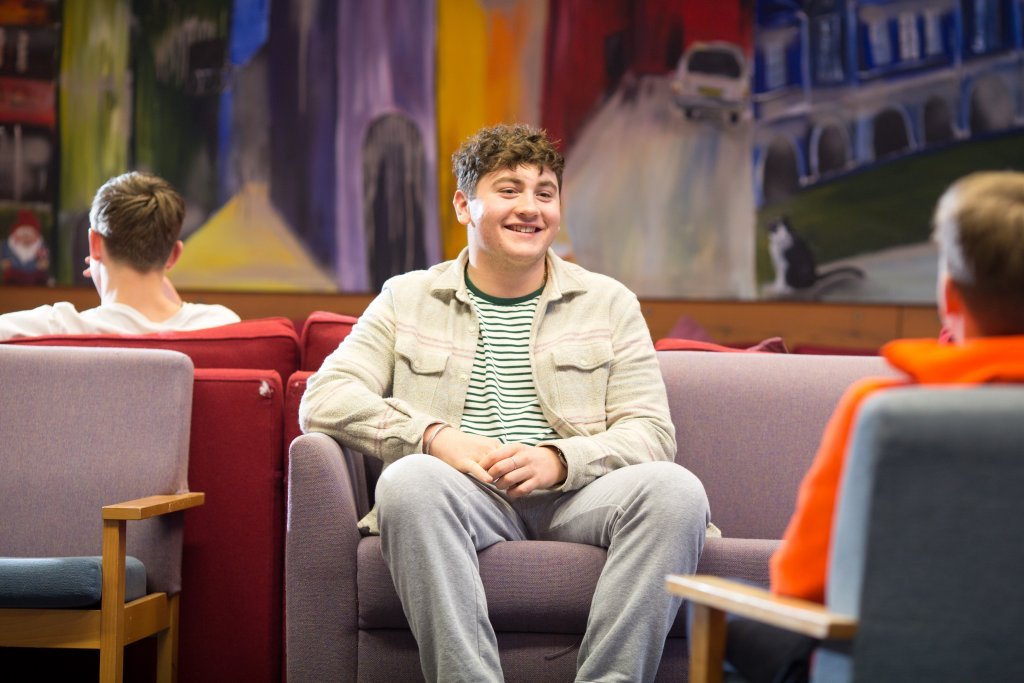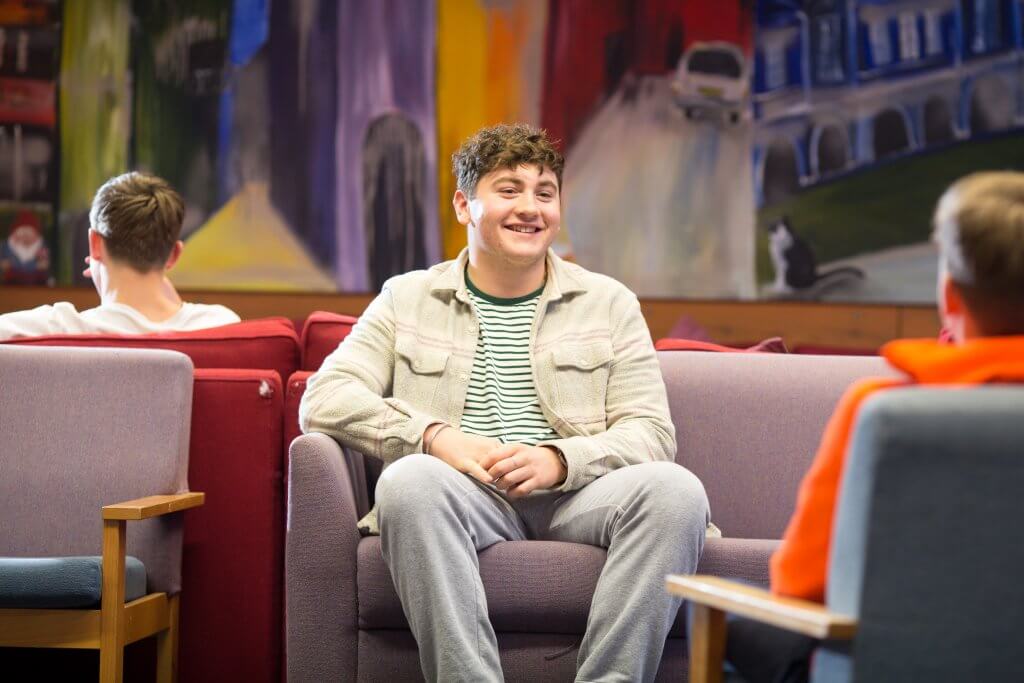 Houses are homes
The houses are very well equipped and are welcoming social environments. They are also places for the nurture of independent study. Every house has studies for each pupil, internet access and, above all, a purposeful air.
Pupils usually remain in the same house throughout their time at the College, learning from each other and taking on different roles as they move through the year groups. House year groups generally vary between ten and 15 and each house numbers around 60 pupils.
House loyalties are strong. Each pupil is known for who they are, and there are numerous opportunities to take on responsibilities and try new initiatives.

"The contribution of the arrangements for pastoral care is excellent. Whether day or boarding, a pupil has a base which they can call home which provides a safe environment in which to grow."
Boarding houses
The College has a boarding reputation that is highly regarded. Saturday school, Saturday afternoon fixtures and a boarding ethos provide endless opportunities far beyond the classroom. At weekends, a series of activities takes place from dinners to drama, house revues, musical and sporting events, and trips. Day pupils enjoy these opportunities too.
We recognise that boarding needs to fit with parents' lifestyles, so we are flexible regarding weekends.
At the start and end of terms, there are community weekends with an expectation for all to be in school over the weekend. Other weekends are flexible where overnight Saturday night leave is more fluid and some pupils go home. Typically, we have over half of our boarders in on Saturday nights because so much is happening. There are also exeats when everyone goes home.
Please view our weekend schedule 2018-19.
For those who do go home, to assist parents, minibus transport is available on Sunday evenings on flexible and exeat weekends from Tunbridge Wells and Clapham Junction.
Day houses
Facilities in day houses are superb; they have everything the boarding houses have but the beds. 
Our minibus service is much appreciated by both parents and pupils. Pupils arrive in plenty of time for period one and they can decide beforehand or on the day which bus home they wish to take (6.00pm or 8.00pm).  This gives them the flexibility to eat and work with their friends or at home with their families.
New overnight accommodation for day pupils
Following increasing demand from day parents for the College to offer pupils overnight stays as and when desired, Arnold Lodge provides flexible overnight accommodation for day boys and girls.
Pupils remain fully attached to their current houses and housemaster or housemistress. The Lodge provides a welcoming and comfortable residence for pupils to rest their heads in a friendly, homely, safe and supervised space after a long school day. Further details about Arnold Lodge are available.