Talk Education's dynamic schools guide provides the latest, highest-quality information on the independent schools system, giving parents an insider view of private schools across the globe. Talk Education visited Eastbourne College in January 2023. Please click here to be taken to the Talk Education website or read the Eastbourne College report here:
OUR VIEW
Eastbourne College's fantastic facilities, solid academics and stellar location by the coast – some classrooms have sea views – are steadily drawing attention and numbers are now higher than ever, with a waiting list in operation. No wonder. Cosmopolitan and diverse, this co-ed boarding school has a modern mindset and knows how to inspire young people. 'You can take learning anywhere,' says head Tom Lawson. And the school does – more often than not to the beach with early-morning walks to watch the sunrise, sailing, photography and paddle-boarding.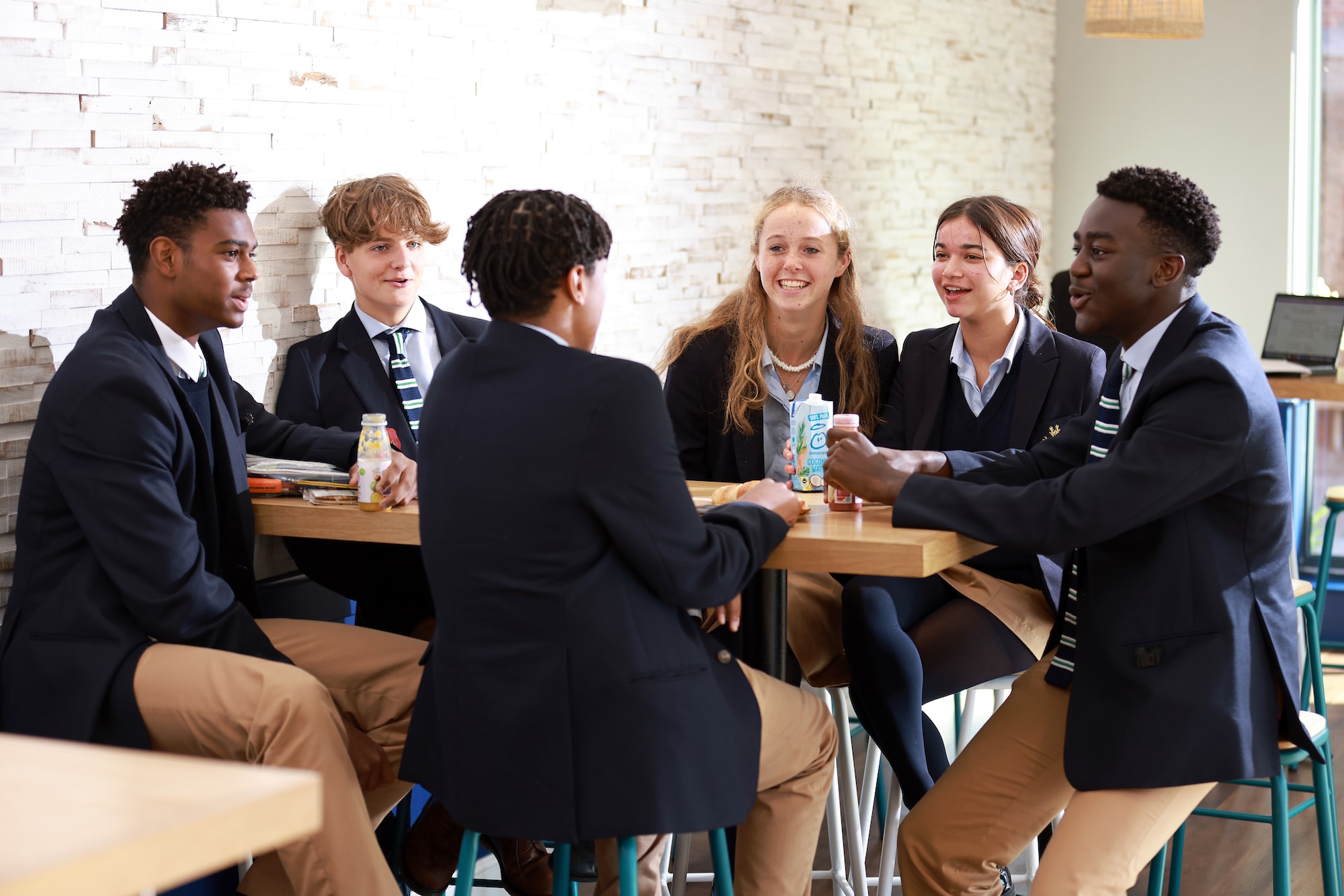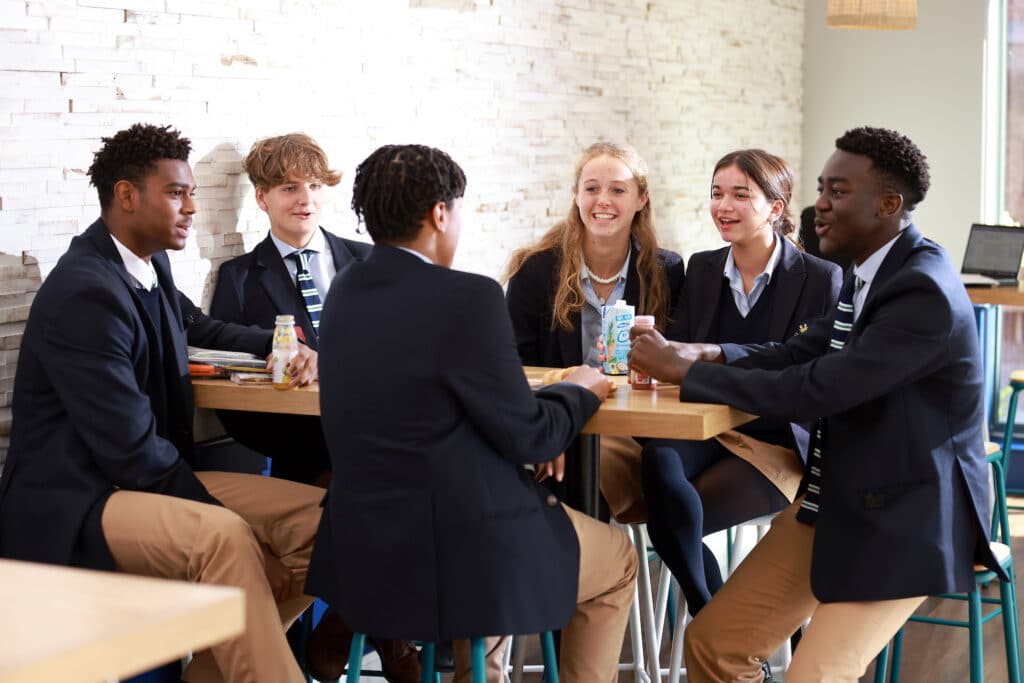 Where?
Located in the heart of Eastbourne, the school has the sea and the town centre on its doorstep, while the train station is only a five-minute walk away. The campus is cleverly connected, managing not to feel overwhelmingly big. The main site houses the classrooms, chapel and sport, music and drama departments, with the College Field sports pitch in the middle. One boarding house is within the main school, the others no more than five minutes away. There is an attractive mix of lovely old red-brick buildings and new-builds; 75 per cent of classrooms have been built since 2000.
School minibuses run daily: a Brighton express, a coastal route to Hastings and one to Tunbridge Wells, 30 miles away. Everyone arrives by 8.10am and there are two evening buses home, one at 6pm and the other at 8pm, which pupils can choose between daily.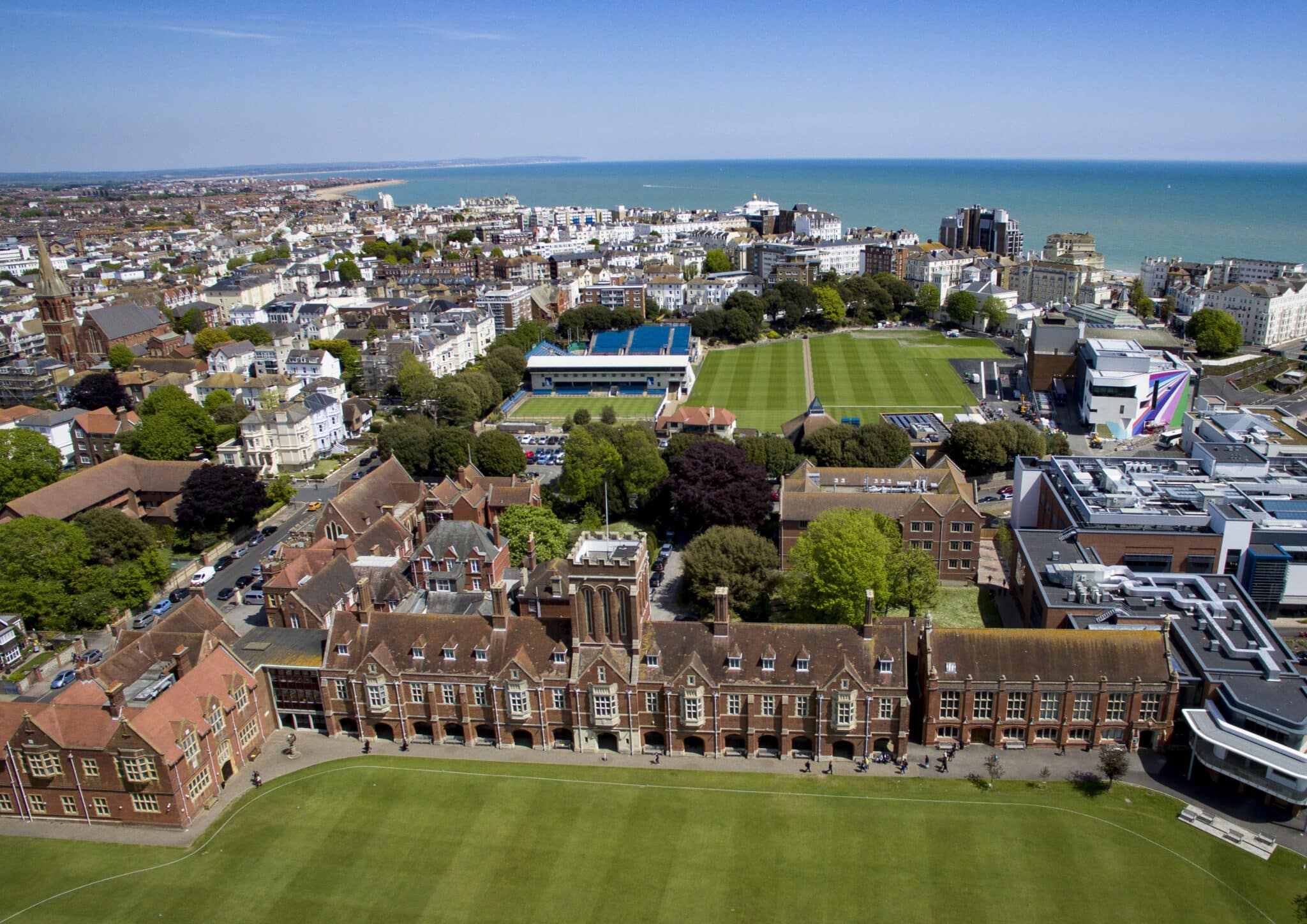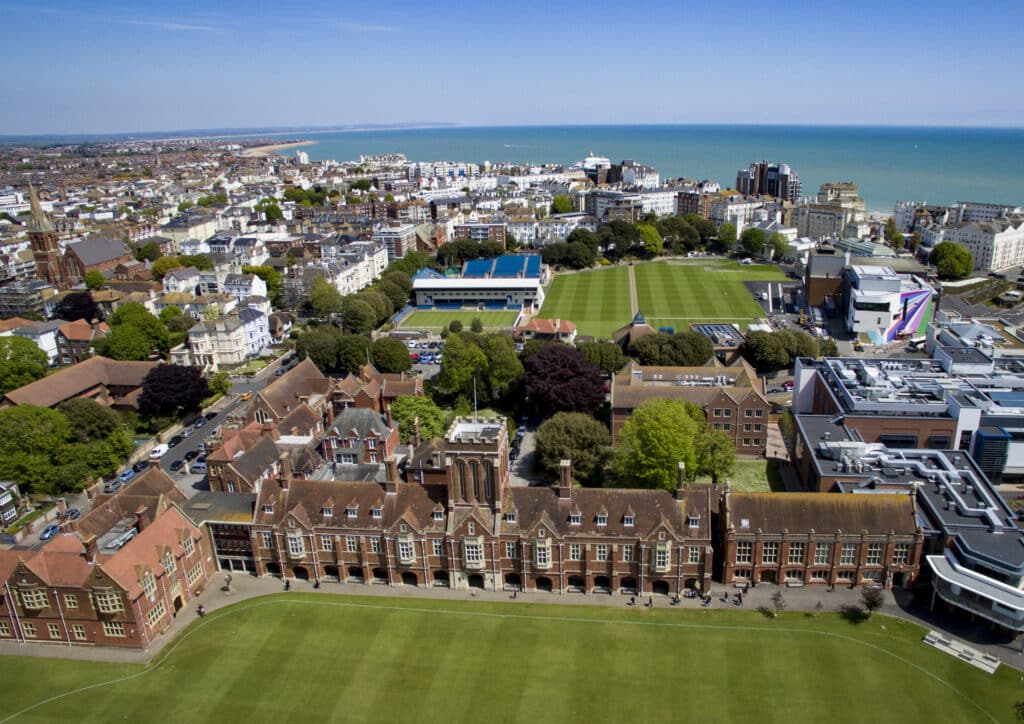 Head
Mr Lawson is an inspiring head with an enlightened attitude to education, believing that 'good learning soothes and enthuses, and promotes children's happiness, resilience, sophistication and integrity'. When he arrived at the school, he immediately scrapped the rule that the pier and beach were out of bounds. Today, one of the induction activities for new pupils is eating fish and chips on the beach at sunset. 'The sea inspires us,' he says. 'Endless horizons reflect the potential of all our pupils, the limitlessness of their aspirations.'
While celebrating the school's long history, he's always thinking about the future. Indeed, a £40 million project to build a music recording studio, sports hall and classrooms marked Eastbourne College's 150th anniversary.
Admissions
Mr Lawson refuses to engage in onerous pre-tests, so there is no entrance exam. Rather he believes that pupils' prep schools know them best, so each child is assessed on recent academic marks and a character reference from their prep-school head, alongside an interview at Eastbourne.
For Year 12 entry, pupils need to have taken eight or more GCSEs, with a Grade 6 average. The school offers four or five fully funded scholarships to the sixth form, which are hot tickets – this year there are 90 applicants. Mr Lawson is making raising endowments for bursaries a priority.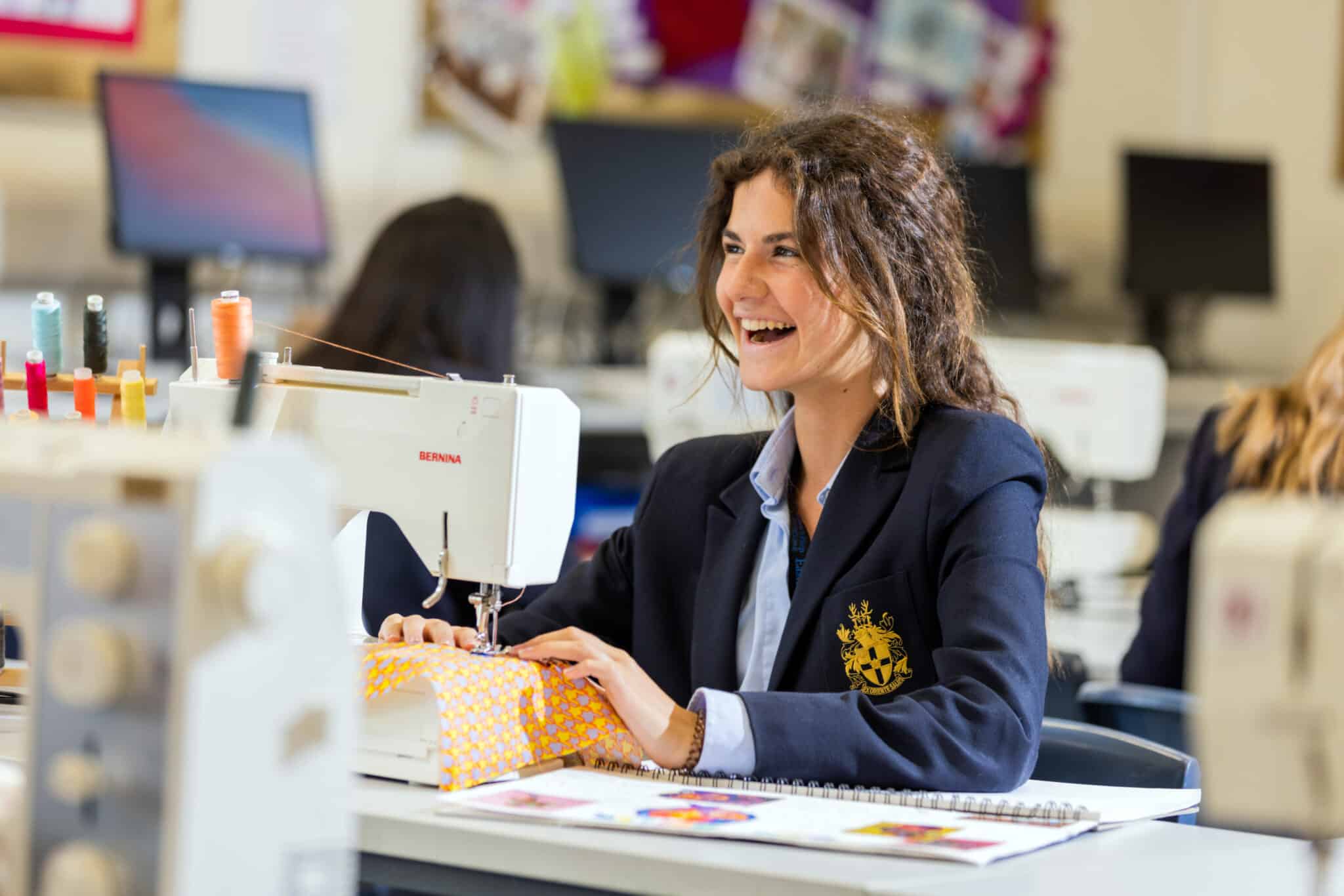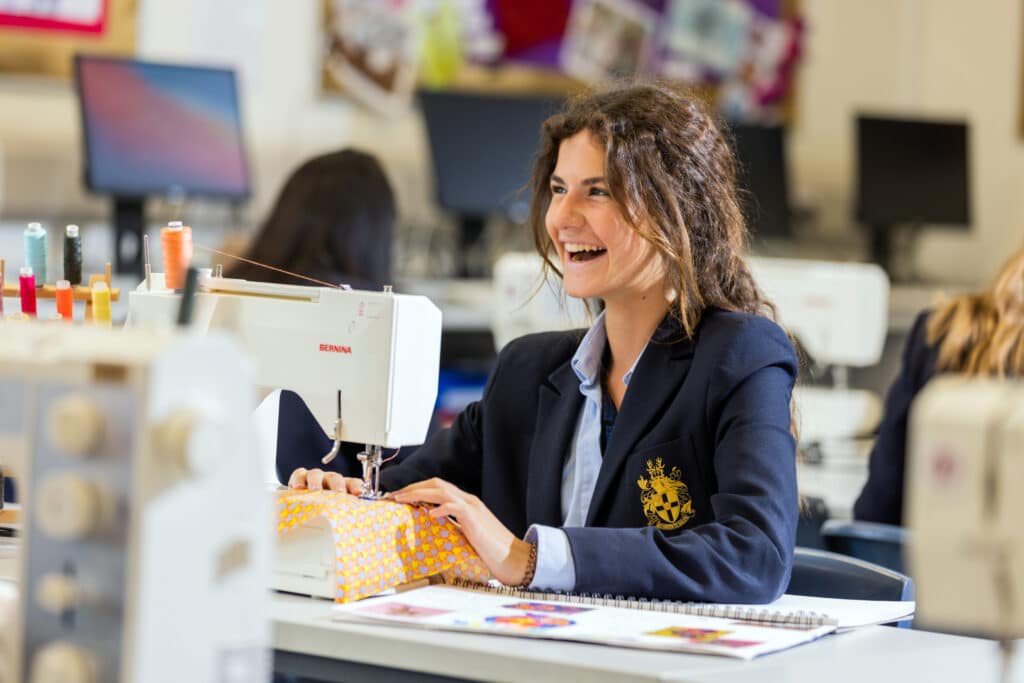 Academics and destinations
Class sizes are small – no more than 15 – and pupils don't get pigeonholed when they start in Year 9. Deputy head (academic) Jonny Gilbert, who has been at the school for 21 years, says that this means the school can be flexible, leading to good outcomes and happy pupils. A few years ago, Saturday-morning lessons were replaced with an enrichment curriculum of study support and co-curricular opportunities.
Pupils take between nine and 14 GCSEs; a maximum of 11 or 12 are timetabled, with any more than this built around the timetable. Choices aren't limited – the school allows pupils to choose what they want – and the choice is wide (for instance, Eastbourne is the first school to announce its intention to offer natural history GCSE).
Everyone takes A-levels in the sixth form, as well as what they call 4th Stream, which is a mix of subjects and skills including modern languages, first aid, professional finance services and Gold Arts Award. Budding medics have a doctor overseeing them, with workshops, hospital practice and work experience at local care homes. There is also a dedicated programme for engineers. Results are good, with 80 per cent achieving A*–B last year.
The majority of leavers go on to university, with about 10 per cent opting for art foundation courses, drama college or business apprenticeships. About 70 per cent get into their first-choice university, typically one from the Russell Group. A few pupils go to the US, some on tennis scholarships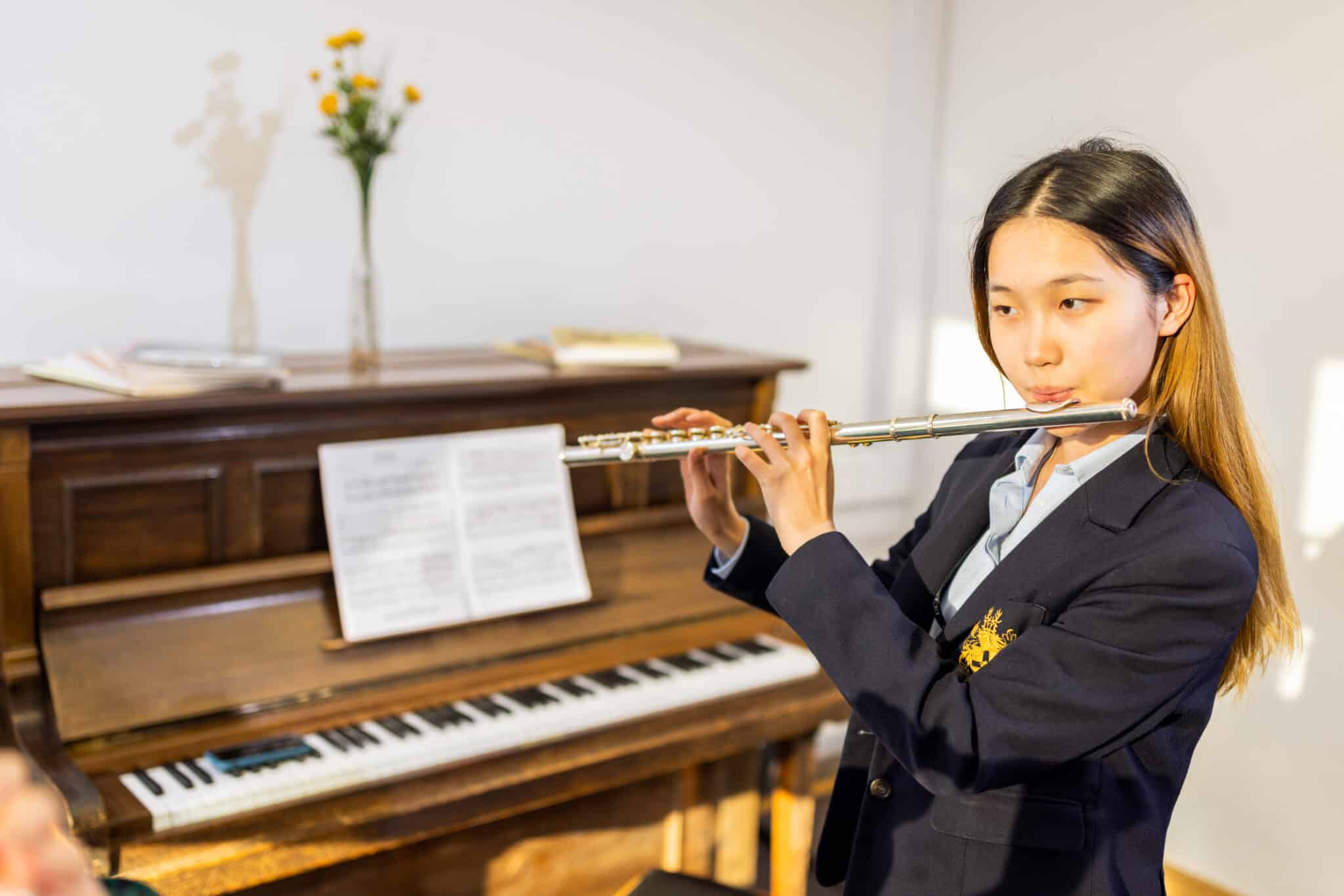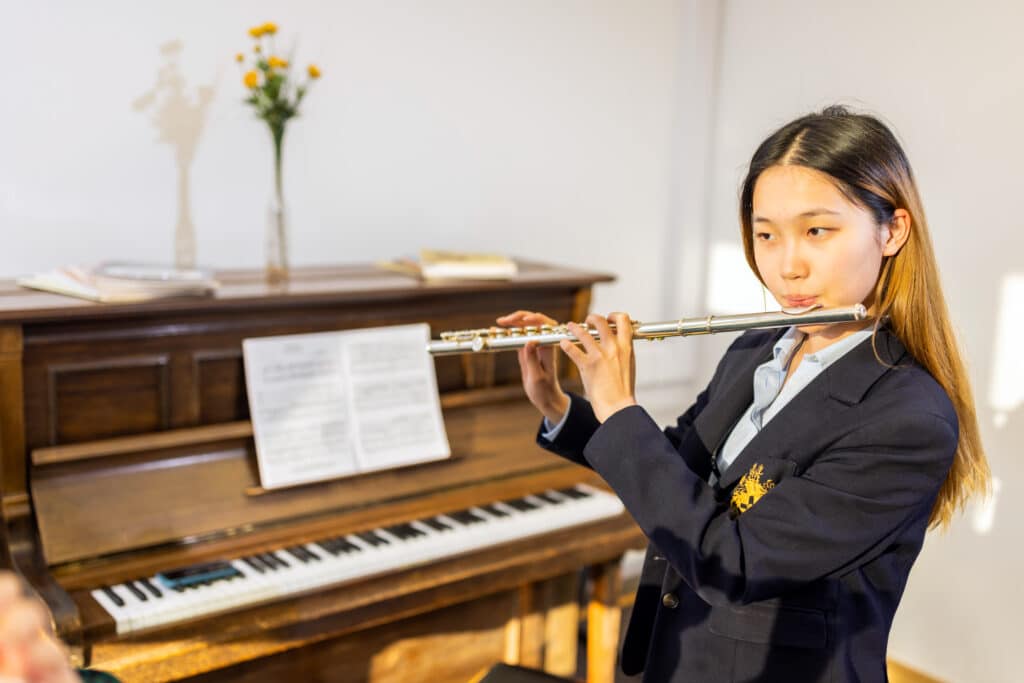 Co-curricular
This is a sporty school with a cabinet that's groaning with silverware: rugby, cricket, hockey, tennis, swimming – there isn't really a sport that pupils don't excel in. The incredible facilities no doubt play a part. The sports hall includes a dance studio and impressively well-equipped gym, as well as facilities to fence and play basketball, netball, badminton and squash. A state-of-the-art, six-lane pool boasts touch-pad timing, a big screen and seating for 100 spectators.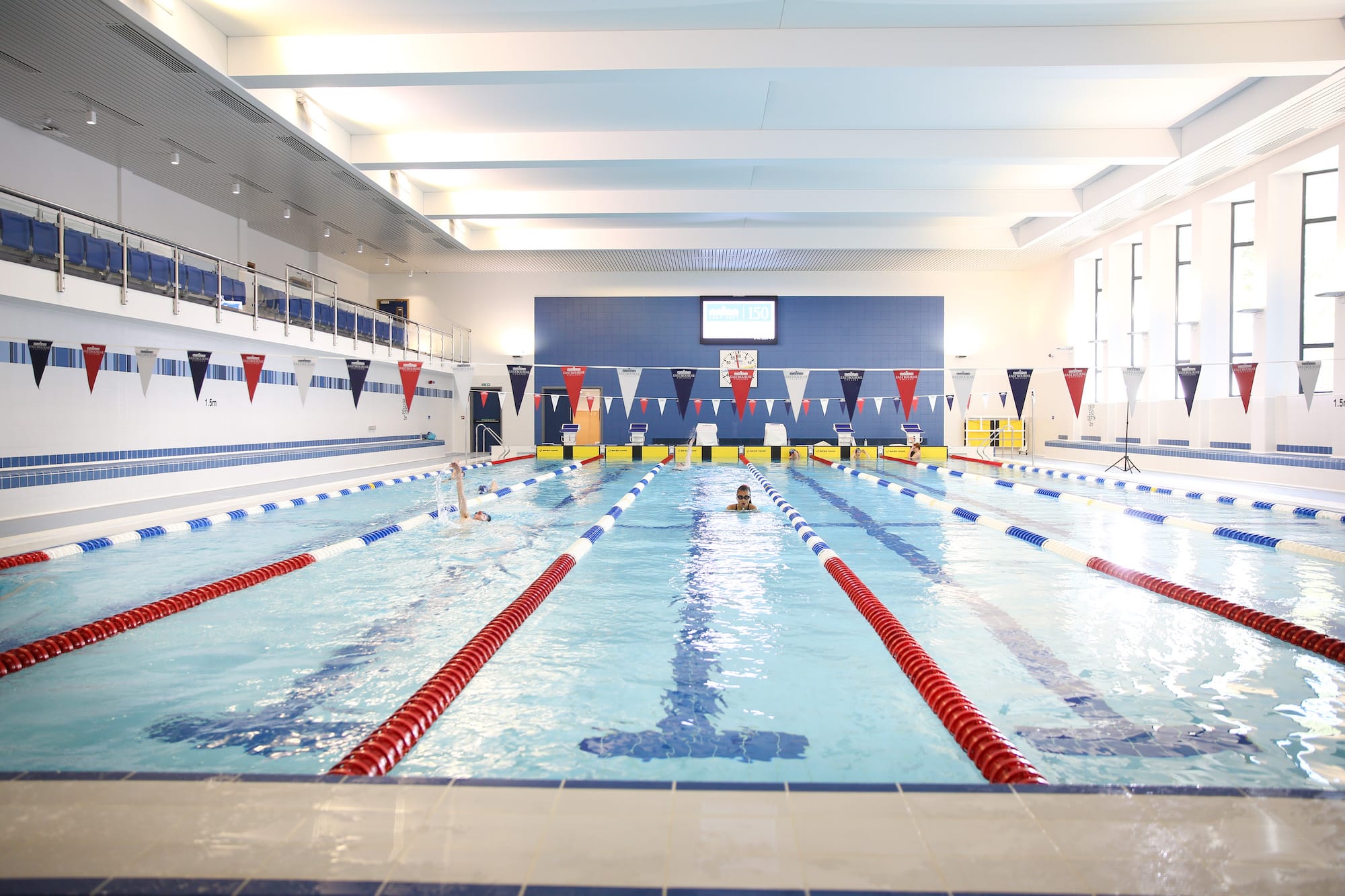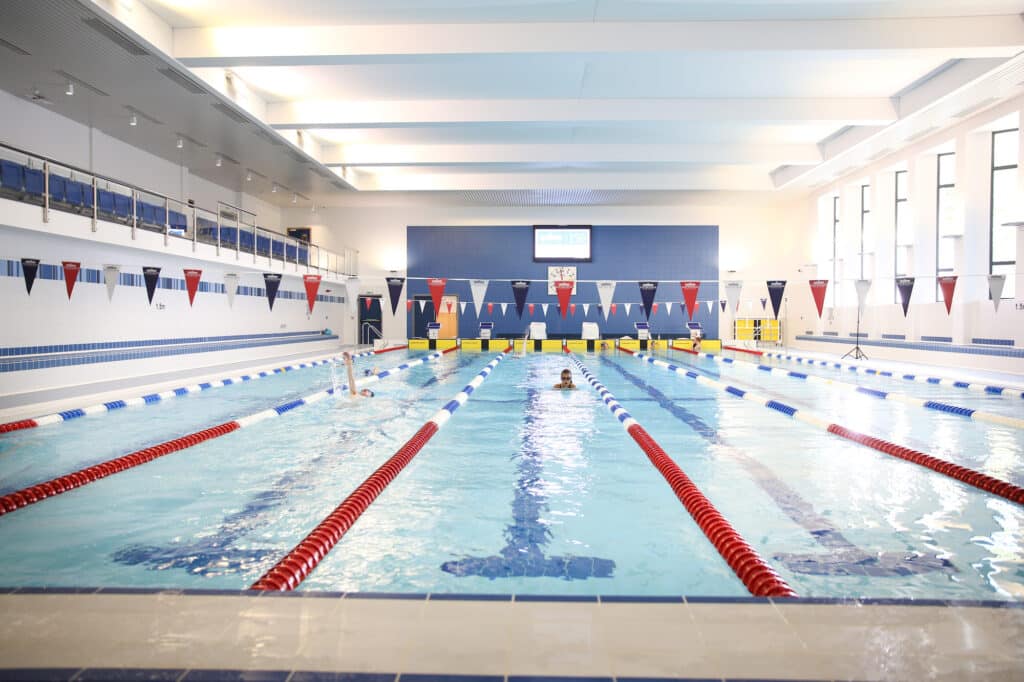 Outdoors pupils can row, mountain-bike, ride and play golf, and there are two Astro pitches that can turn into 24 tennis courts. The school has a special relationship with the Devonshire Tennis Club, where the Eastbourne International Tennis Tournament is held: the pupils are ball girls and boys, the school kitchens feed the line judges and umpires, and the pro tennis players are invited to use the school gym. Many sports staff are specialist, with former GB international coaches in netball and hockey. In cricket the school is the first top-tier cricket school to appoint a female director of cricket for the boys and girls, Essex player Tilly Callaghan.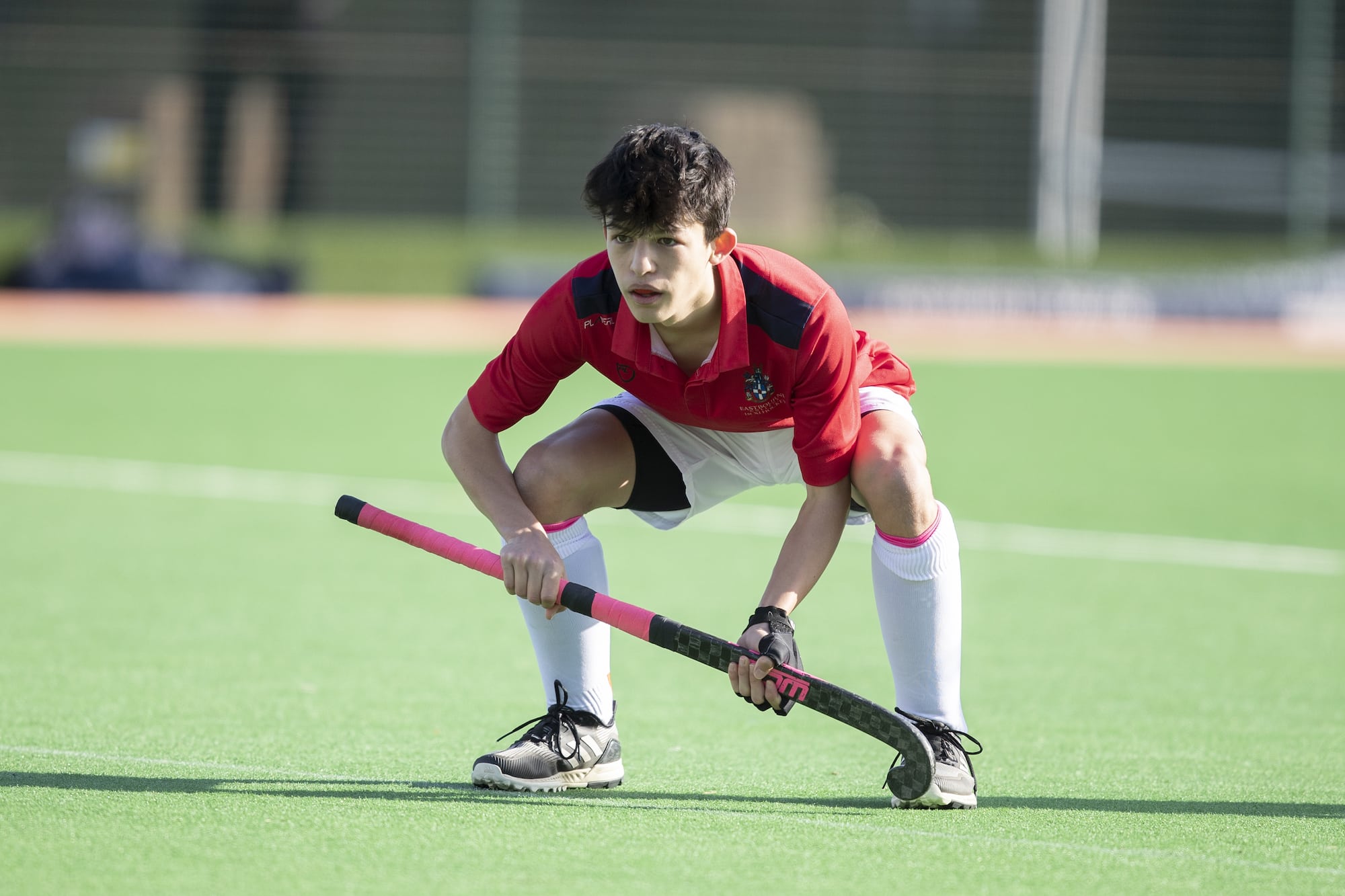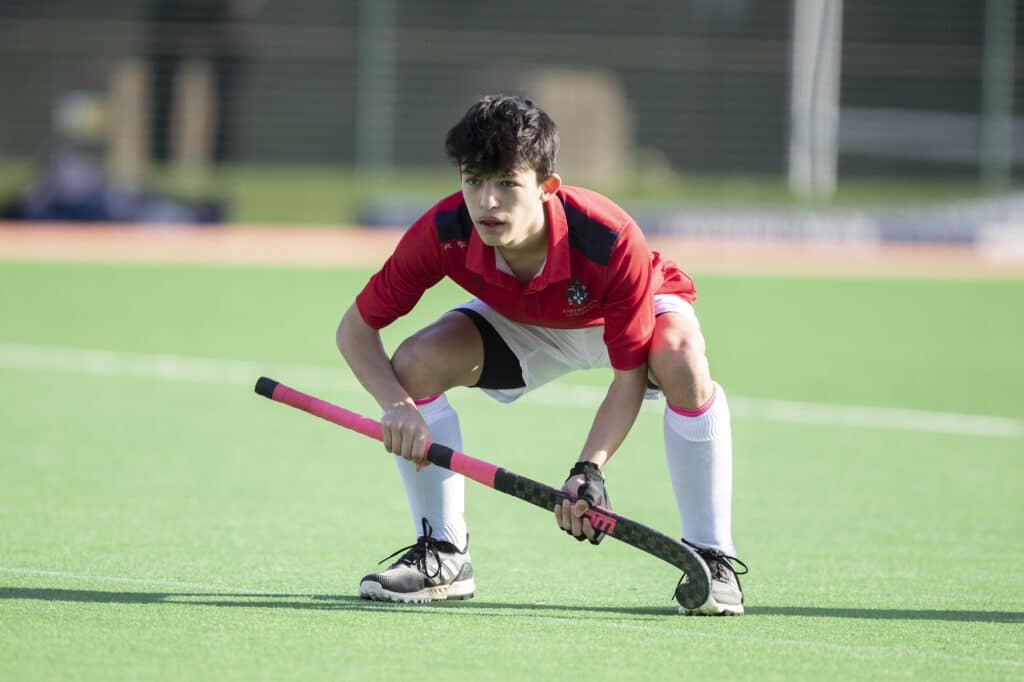 Drama is big. Everyone gets involved in productions from Year 9 – the annual Year 9 House Drama Festival is directed by Year 12 pupils. Every other year, the school play is a musical, with pupils playing live in the orchestra pit. As well as an outside theatrical space, there are three drama spaces inside too.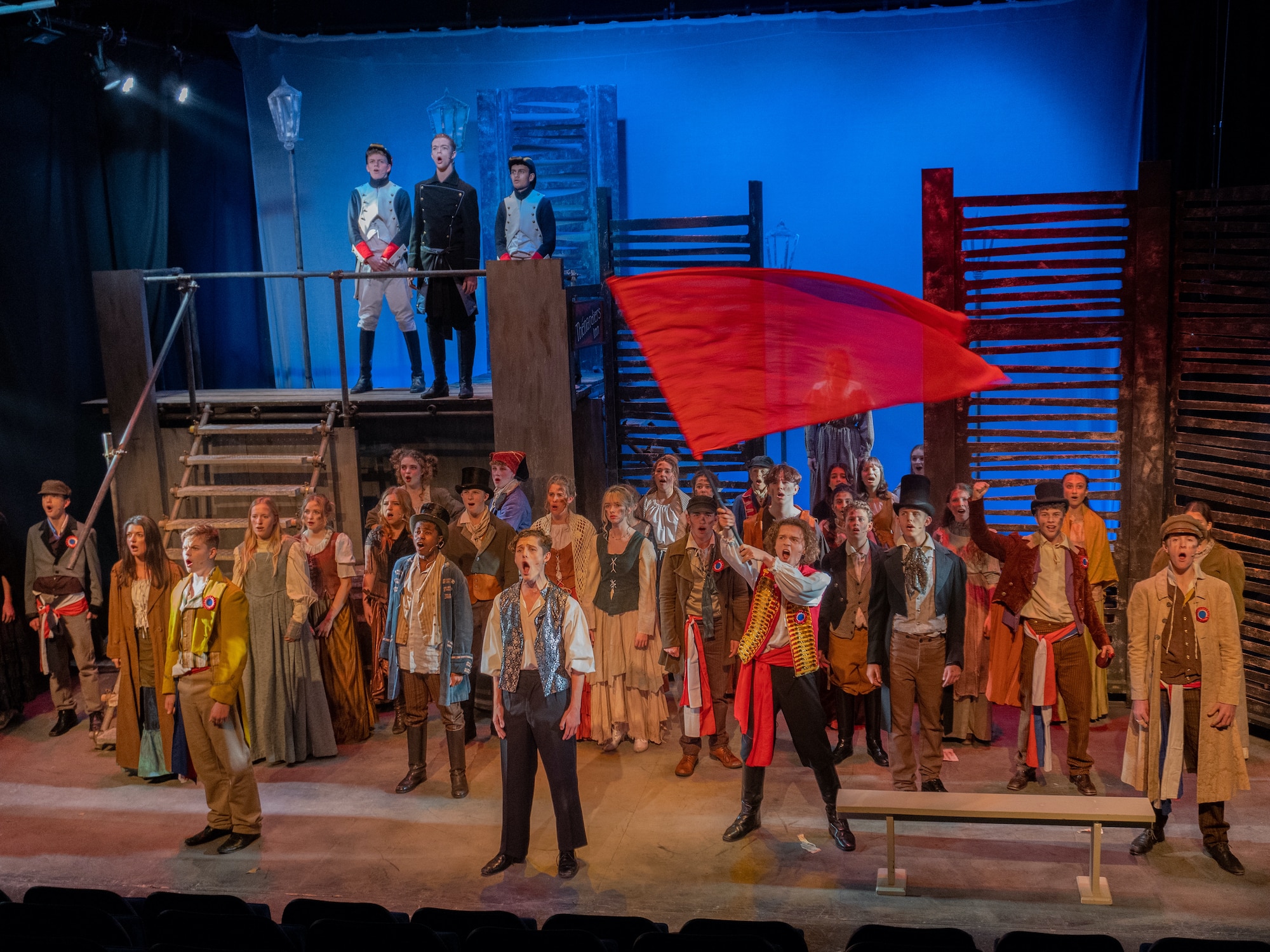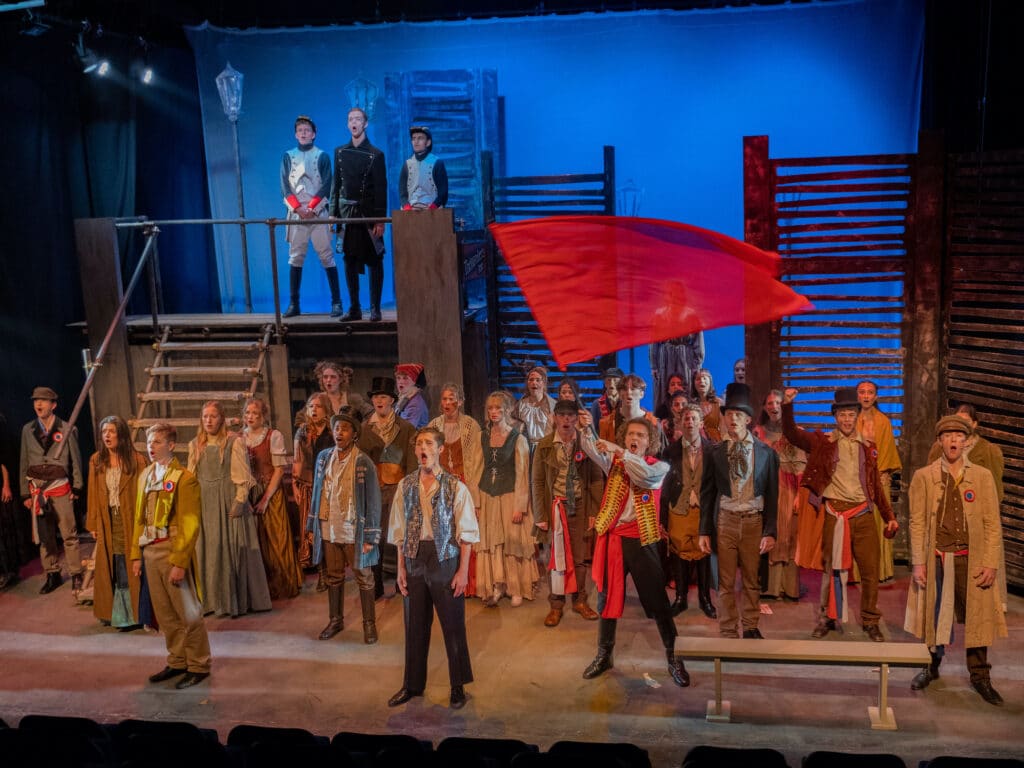 The art department also has exceptional facilities: a ceramics studio complete with two large kilns, drying rooms, glaze room, plaster studio and outdoor sculpture area; a photography studio with a darkroom; and three large painting and printmaking studios.
The purpose-built Birley Centre houses the music department, which includes an auditorium with a Steinway concert grand piano, fully equipped recording studios, a rock room and two music-technology suites.
From working towards DoE awards to being a CCF member, pupils enjoy a rich extracurricular timetable. When it comes to clubs, everything from mountain biking across the South Downs to taking a house dog for a walk is on offer. Each year the school holds its Aquathlon, which sees pupils swimming 200m in the sea and then running across the South Downs.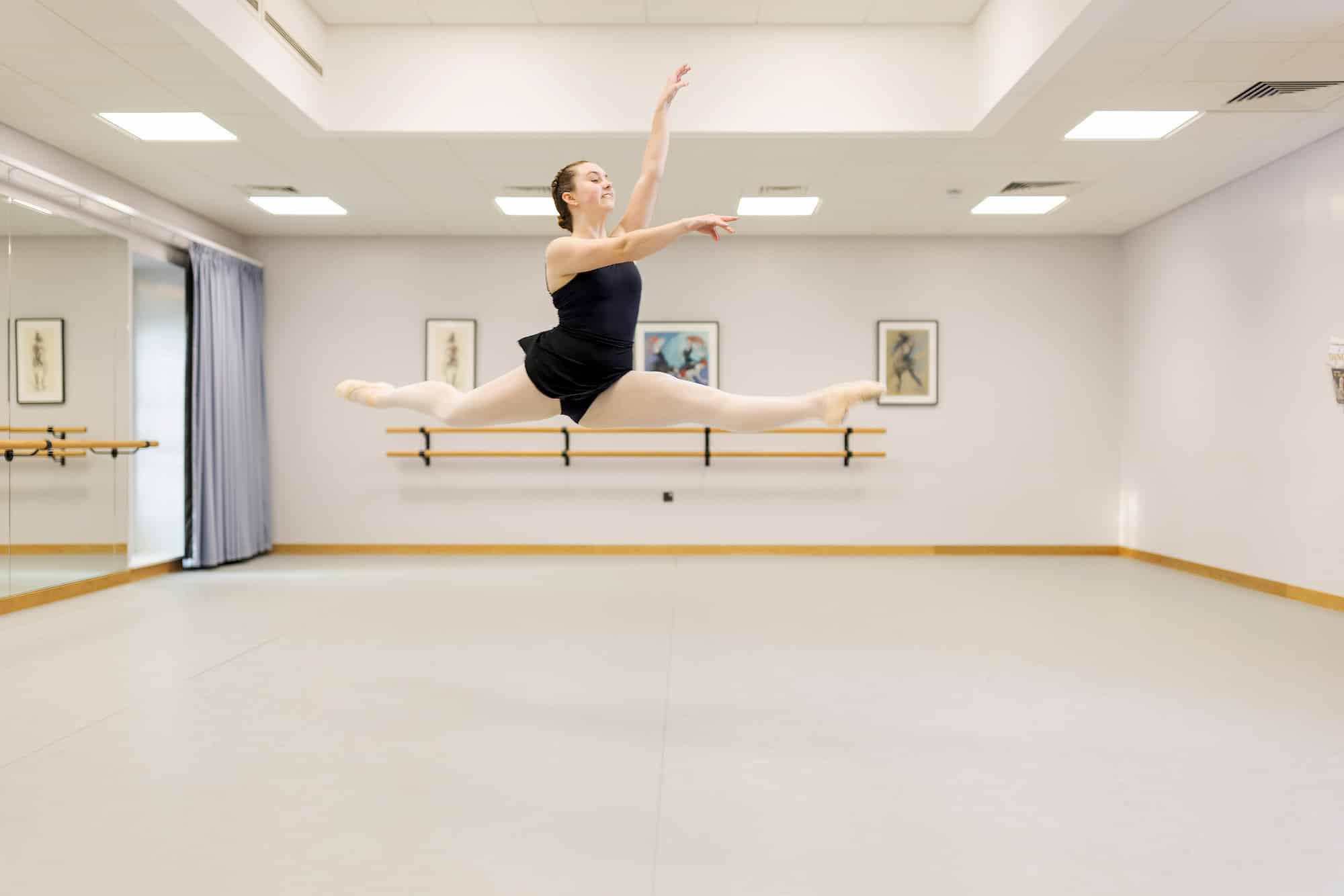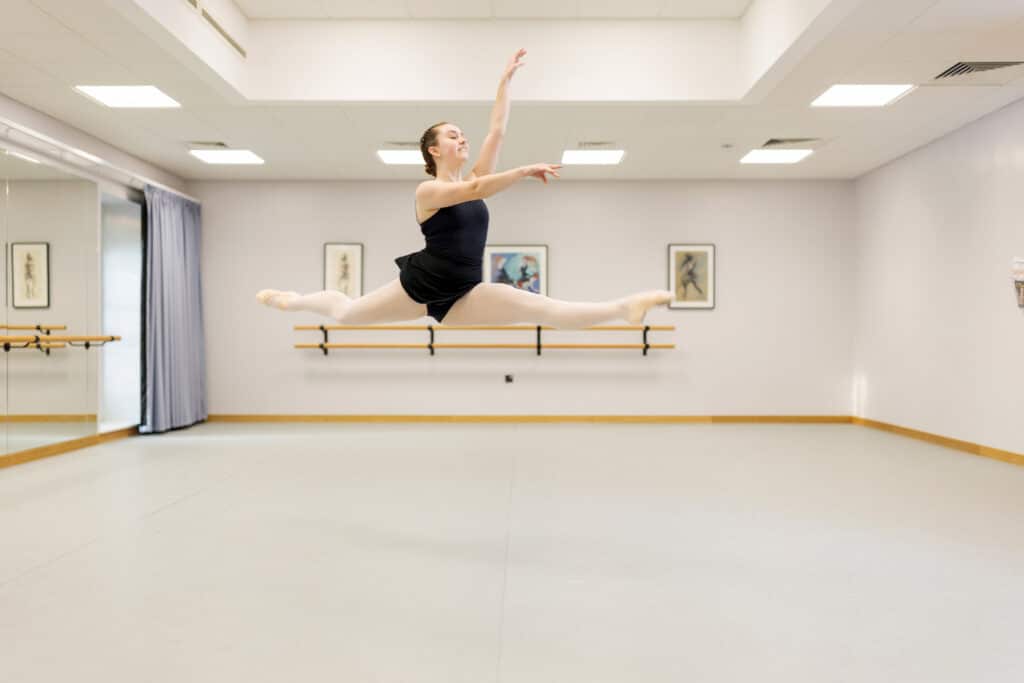 Boarding
Just under half of pupils board and there are five boarding houses, three for boys and two for girls. All are homely, with TV snug rooms, lots of showers and bathrooms, and gardens with veg patches and barbecues. Housemistresses/masters and matrons are all on site.
Friday night is movie night, and on weekends boarders can go shopping in Eastbourne, paddle-boarding or hang out at the beach. There are often house restaurant outings for supper. Weekly boarders are allowed to go home after their Saturday commitments, and buses can bring them back on Sunday evening or Monday morning.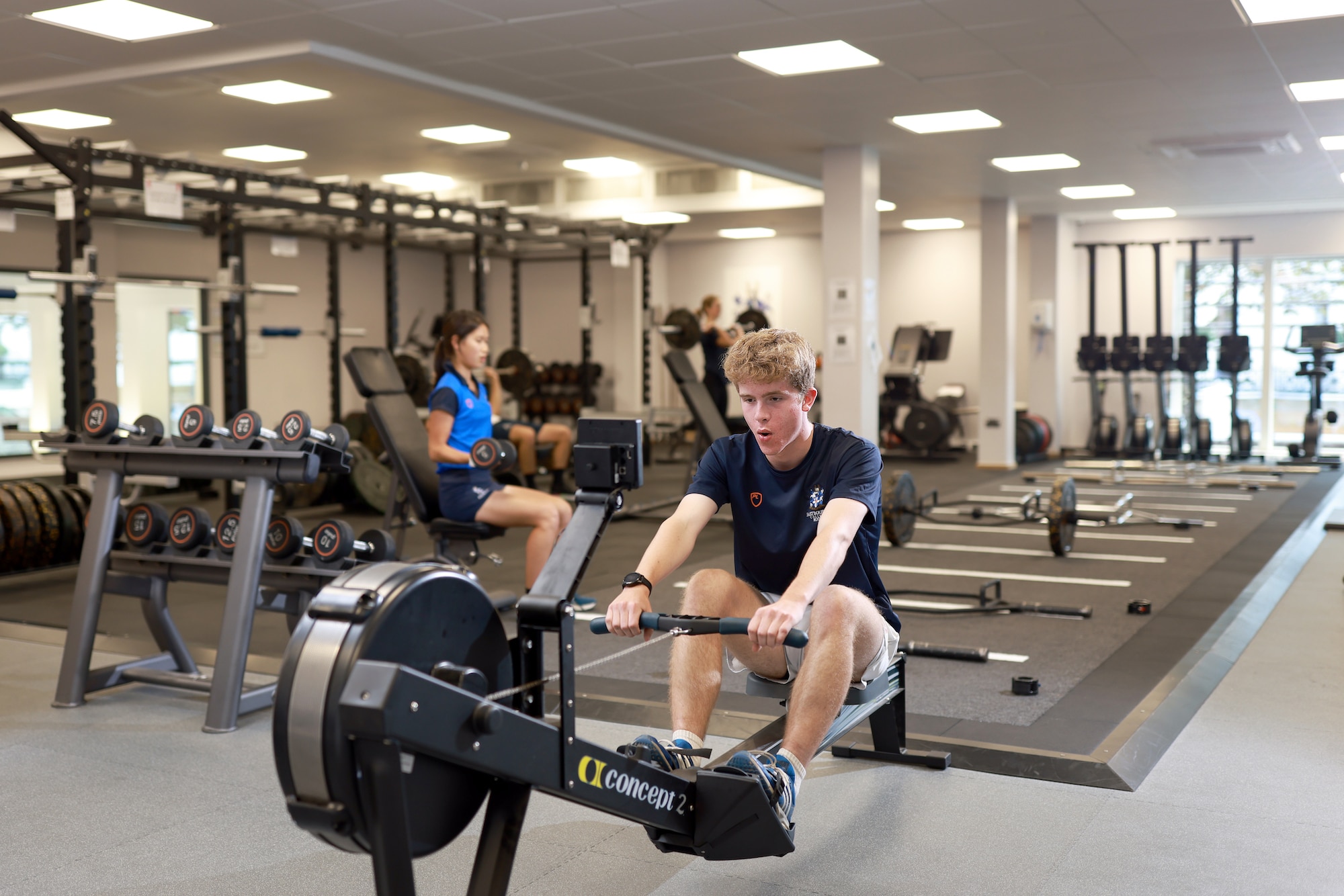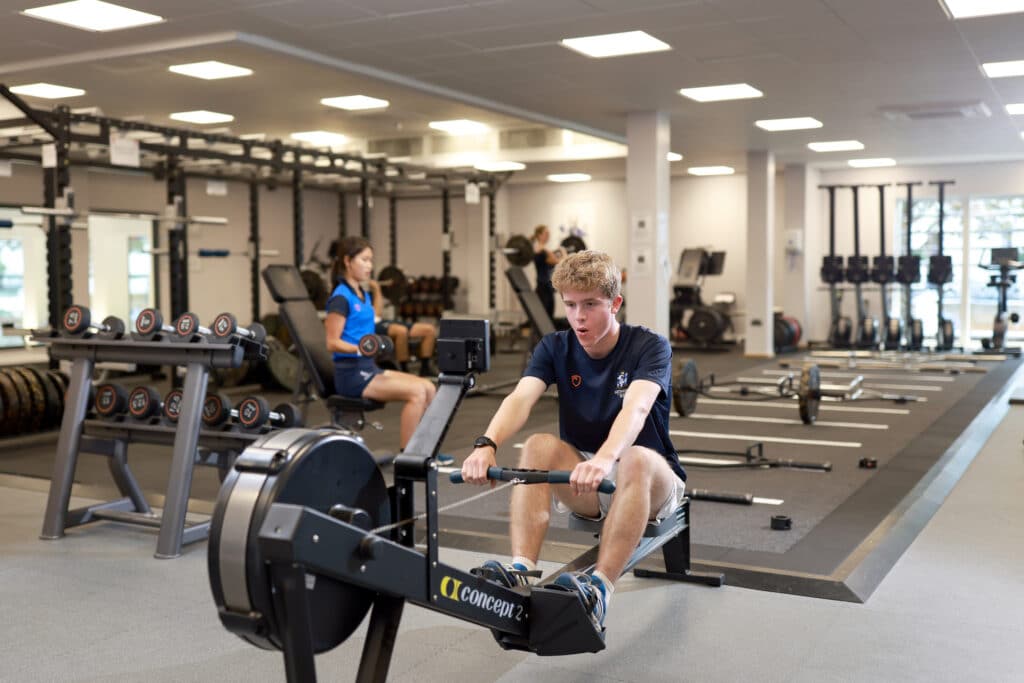 School community
The school embraces the 'blue health' belief that the seaside is good for mental health, but away from the beach there is Wellbeing Wednesday – a prefect-led event with activities such as guess the weight of the cake, quizzes and Halloween-pumpkin carving.
Parents are loyal and supportive, getting involved in the many charity events held throughout the year, including 24-hour rowathons and swimathons and a sponsored coast walk.
And finally…
Eastbourne College is a hidden gem. Superlative facilities and an innovative mindset seems to be a winning formula for turning out engaging, confident and grounded young adults.