Learning Resources and the Library
Exceptional resources supporting exceptional learning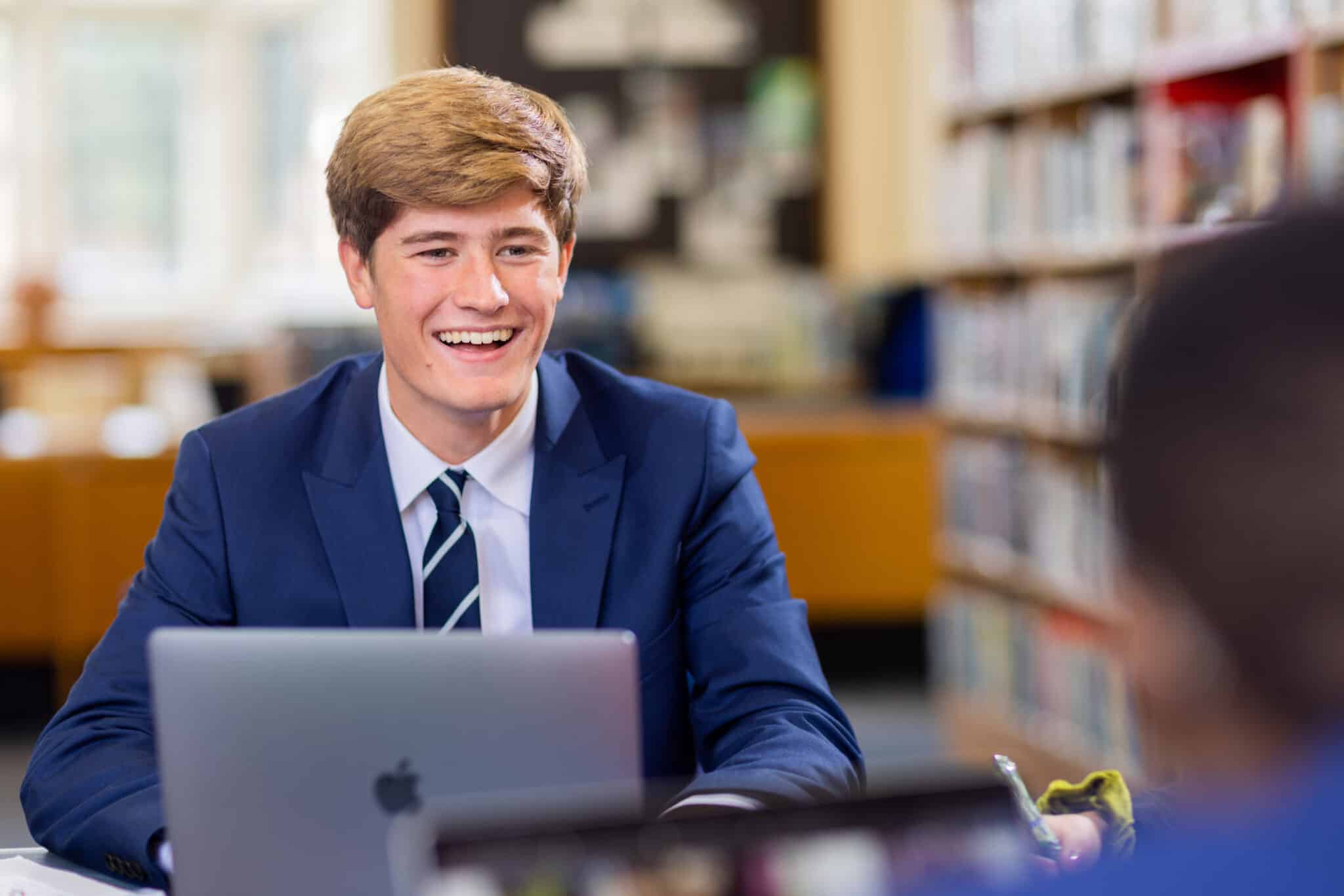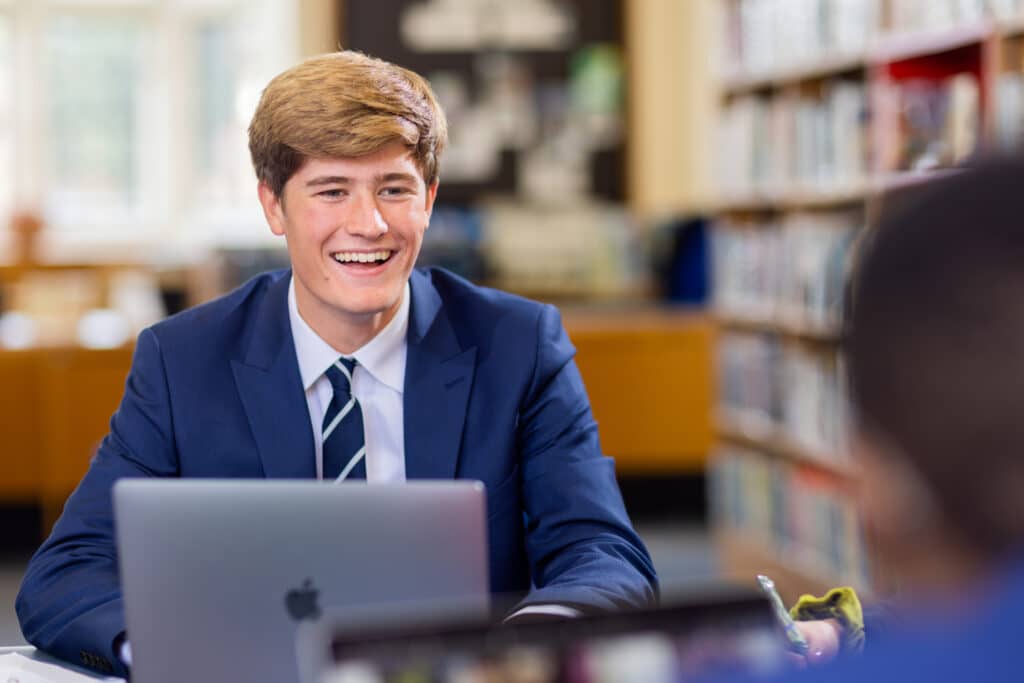 The College is proud of its exceptional learning resources. All departments are housed as discrete entities and comprise specialist teachers, classrooms equipped with interactive whiteboards and other state-of-the art technology, and the latest textbooks as well as many additional paper and digital resources. Many departments have their own libraries. The College has outstanding facilities in art, design and technology, drama, music and science.
As part of the College's ambitious Project 150 programme (a £33 million development), new state-of-the-art classrooms for economics, English, maths and PE opened in March 2018.

The Learning Resources Centre is the jewel in the academic crown
The Learning Resources Centre
The Learning Resources Centre (LRC) is the jewel in the academic crown. A trained librarian and dedicated assistants support departmental and individual pupil activity. The centre houses the College library as well as a suite of computers.
The shelves are fully stocked with over 18,000 items, each of which is detailed on the online catalogue. Alongside these primarily print resources, pupils make use of a cluster of fully networked computer workstations and have access to academic journal content through JSTOR.
Located at the heart of the College's memorial block, it is a spacious, comfortable and modern facility that provides a haven for diligent independent study and recreational reading, as well as a venue for group work and classes. It is open during all sessions in the school day, before and after supper each weekday evening, during Saturday mornings, and on Sunday afternoons.
The latest educational technology
In addition to the LRC, the College has two well-equipped ICT teaching rooms, together with many smaller clusters of computers in departments, such as the art school, the design and technology department, the language laboratory, and the science centre. Every study bedroom in houses has a hardwired connection to the school network, and wi-fi hotspots are provided in many areas of the College. Apple computers in the Birley Centre support many creative applications.
Small average class sizes in well-resourced departments among excellent whole-school resources and plant combine with enthusiastic and expert teachers to ensure that the learning experience remains at the forefront of what we do.
All pupils joining the school in Years 9, 10 or 11 are issued with a school-managed iPad. This ensures that they have access to the most contemporary resources to assist and enrich their learning. Teachers will help them develop appropriate skills to select and practise the most beneficial ways to use new technologies to learn, communicate and collaborate – essential preparation for their future working lives. By providing managed devices pupils also learn how to behave responsibly online, build honest and meaningful relationships, support one another's welfare and grow confident in their digital citizenship.