A masterclass by Nigel Richards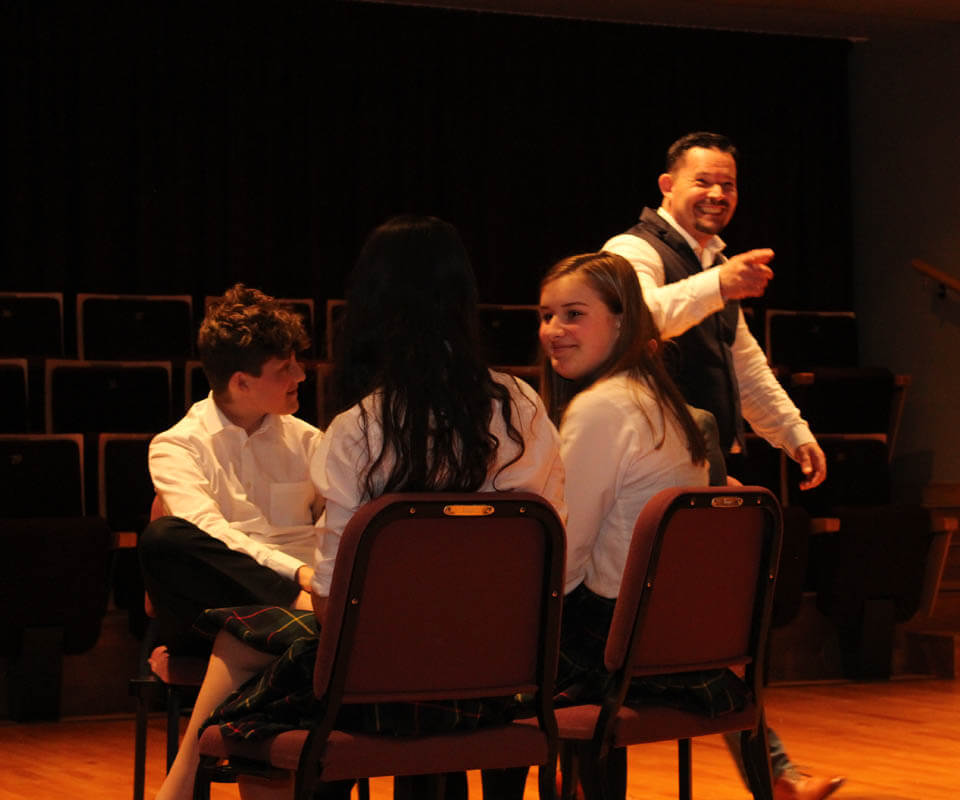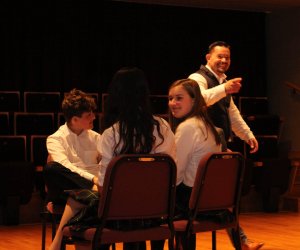 We were very lucky to have Nigel Richards visiting the College to deliver a music theatre masterclass. Six College pupils from different age groups were able to tap into Nigel's extensive experience in the West End whilst singing numbers from musicals including Phantom of the Opera (bravely so considering the pupil in question was singing to the man who had played this role in the West End!).  Nigel was most encouraging and peppered his many instantly practical tips and tricks with anecdotes from his time on stage.  We hope to welcome him back again soon after a wonderful afternoon for participants and spectators alike. Well done to performers, Ben, Cerys, Ed, Fenella, Millie, Sophie and Veronica.
Nigel has had 30 years' experience working in the West End, including playing the Phantom in Phantom of the Opera at Her Majesty's Theatre, Enjolras in Les Misérables , Eddy in Blood Brothers, Quasimodo in Notre-Dame de Paris and lead roles in the British premiere of Spend, Spend, Spend, Martin Guerre, Napoleon, Floyd Collins, Baby, Hello Again and Songs for a New World. His eclectic career spans from touring the world with Tom Waits in the Black Rider to being soloist with Cirque de Soleil. Nigel was most recently seen in Alan Ayckbourn and Andrew Lloyd Webber's musical By Jeeves, and played the lead in the National Tour of Son of a Preacher Man.