Blustery beach clean for ESP pupils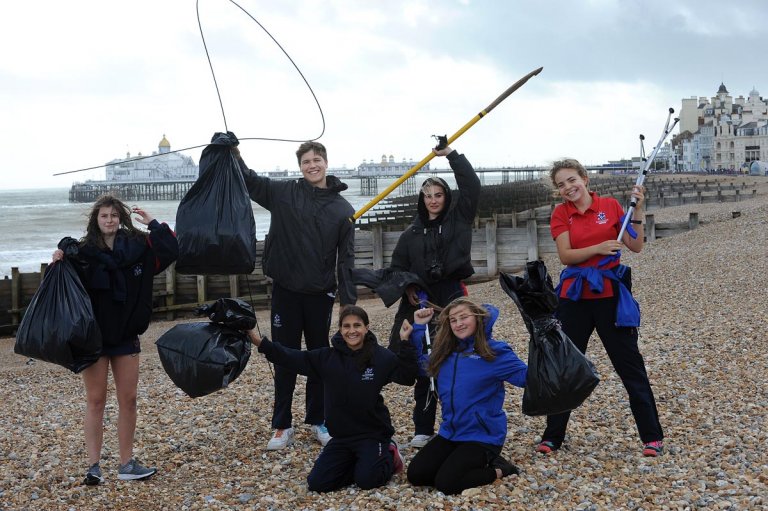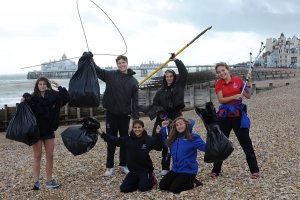 School children and teaching staff from schools forming the Eastbourne Schools Partnership (ESP) gathered at Eastbourne College last week to conduct a blustery beach clean and collaborate on a town-wide project which aims to improve the local ecology
Pupils from Gildredge House, The Causeway School, St Catherine's and Eastbourne College, joined forces to comb a 2.7 mile stretch of the coastline from Sovereign Water Works to the Birley Centre, picking up litter that would otherwise wash into the sea.
Inspired by previous beach cleans, STEAM (Science, Technology, Engineering, Art, Maths) projects and the YOUR TOWN YOUR IDEAS YOUR FUTURE planning forum (supported by Stephen Lloyd MP and Councillor David Tutt), hundreds of children from ESP schools are now planning for a 'Car Free Eastbourne Day' in September 2020, in an effort to conserve the local environment.
After the beach clean they returned to the College and took part in a workshop chaired by Lady Antonia Lucas looking at issues linked to the local environment.
Pulsing with ideas, the question and answer session that followed put passions to the test as pupils discussed contemporary issues surrounding climate change and the impact that one person's choices can make on the macro eco-economy.