Championing education alongside international rugby
Eastbourne College 1st XV rugby captain and U18 international Theo Bevacqua was selected for the final match between Wales and France as the U18 International Series drew to a close in South Africa on Saturday.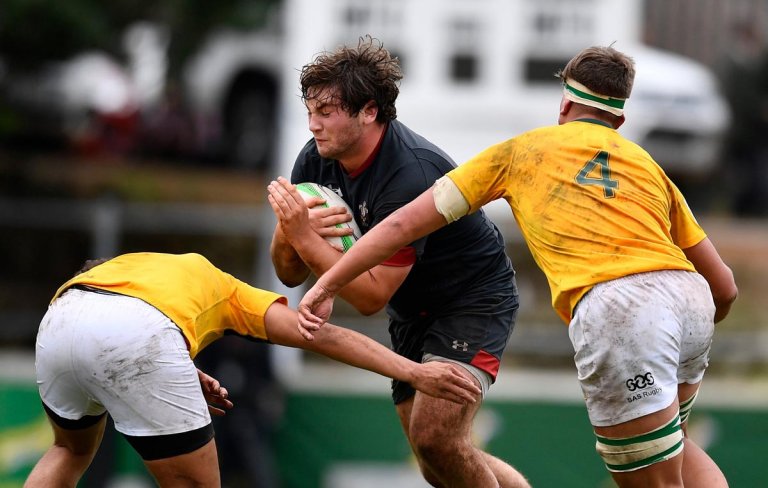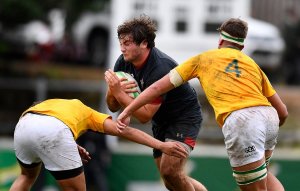 Bevacqua, who played for over 120 minutes during the three-match series, espouses the merits of academic achievement as much as he does being a willing cornerstone of the Welsh U18 pack.
An interview reported on the Welsh Rugby Union (WRU) website quotes Theo's balanced approach to international representation,
'At the moment I'm still in school studying in England and looking at the possibility of going to university in Wales through the Exiles programme. I'm looking to pair up my rugby with my education.'
'Every time we have a big match or we play at a university pitch, we always have talks on how important further studying is. Linking up rugby with studying is definitely something I want to do. My A-levels are philosophy, economics and politics and it would be great if I can continue that pathway alongside my rugby one.'
The relatively young loose-head prop earned his first international cap for Wales earlier this year enjoying a 31 – 22 victory over France at Cardiff Arms Park, and went on to play an important role in the U18 Six Nations tournament.
Despite the overall parity of the loss, draw, win sequence in this latest U18 International Series, the WRU reported Head Coach Chris Horsman being delighted by the team's performance, especially the roving defense-work for which Theo is known,
'… we have made something like 20 clear line-breaks which is unbelievable,' he said.
'But the defence has been outstanding as far as I am concerned. Against South Africa Schools A, after losing a man to a red card, our defence was heroic.'
You can read the full interview with Theo here and keep up to date with Theo's progress and the latest news from U18 Welsh side here.