College cricket match features in The Cricketer
Eastbourne College clinch victory over Bede's in end of term thriller, The Cricketer Magazine reports
Journalists from the world's oldest and best-selling cricket magazine, The Cricketer, were on-site and thrilled to witness a cracking contest between Eastbourne College and Bede's at the end of the summer term.
Reported under The Cricketer's Schools match of the month feature, the match, hosted by Eastbourne College on their iconic College Field wicket, saw the home team clinch victory in the last over as they chased down Bede's batting total.
Read The Cricketer match report here.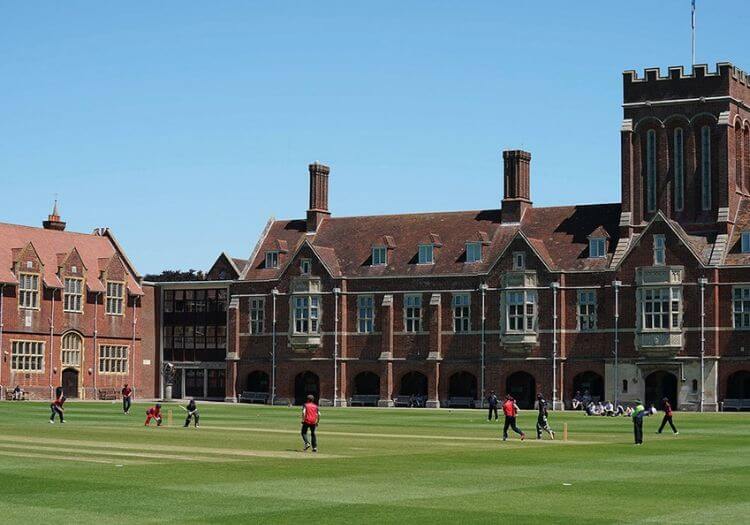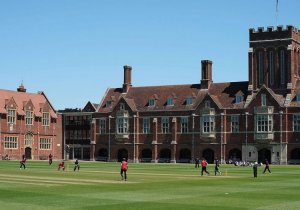 Eastbourne College has invested significant time and energy into its cricket coaching programme for decades.
Under the experienced and watchful eye of entrepreneurial Director of Cricket, Rob Ferley (Kent and Notts), pupils benefit from access to a coaching regimen that puts them at the forefront of any set-up in the country.
Accented by, among others, wicket-keeping coach Andy Hodd (Sussex, Surrey and Yorkshire CCC) and former England international and Kent county captain, James Tredwell, a motivated, well-connected coaching team deliver an enterprising and inclusive framework that produces both consistent results year-on-year, and catapults rising stars like Tawanda Muyeye, who scored well over 1000 runs this season (including two double centuries). And the coaching isn't all that glitters.
In 2018, the College completed its £33 million Project 150 redevelopment which brought with it state-of-the-art sports facilities. The oversized Sport England compliant sports hall allows for full fast-bowler run-ups, year-round training and conditioning, and houses top-of-the-range equipment, including a Merlyn bowling machine and Pitchvision video-analysis suite. Pupils also benefit from a new, state-of-the-art gym where a strength and conditioning coach is on-hand to provide advice and targeted physical training programmes, complementing the technical tutoring.
As it celebrates its 50th year of educating girls, girls cricket has been introduced, with huge scope for success moving forward. Girls have the same access to professional coaching as the boys, including one-to-one coaching and fixtures, and the College hopes that developing the full spectrum, from grass roots to county players, will create the same virtuous circles the boys have enjoyed for many years.