D-Day 75th Anniversary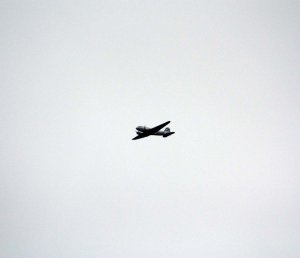 Today is the 75th Anniversary of the Normandy Landings, better known as D-Day. It was the beginning of Operation Overlord and the biggest amphibious invasion in world history. More importantly, it was the beginning of the end of the Second World War, a conflict which has changed the face of humanity ever since. Over a 48-hour period over 10,000 Allied troops became casualties, and a similar number on the German side.
Yesterday afternoon, more than 25 vintage Second World War planes – including Dakotas and Spitfires – appeared across the Eastbourne skyline. The planes took off from Duxford airfield in Cambridgeshire and flew right over College Field.
Eastbourne College (whose buildings were used as part of the build-up to the invasion) is holding a short Service in its Chapel, as a tribute to those who showed so much courage, as a commemoration of those who died, and also as a thanksgiving for the peace that we enjoy and which was so hard won.