Famous actor Ed Speleers visits Eastbourne College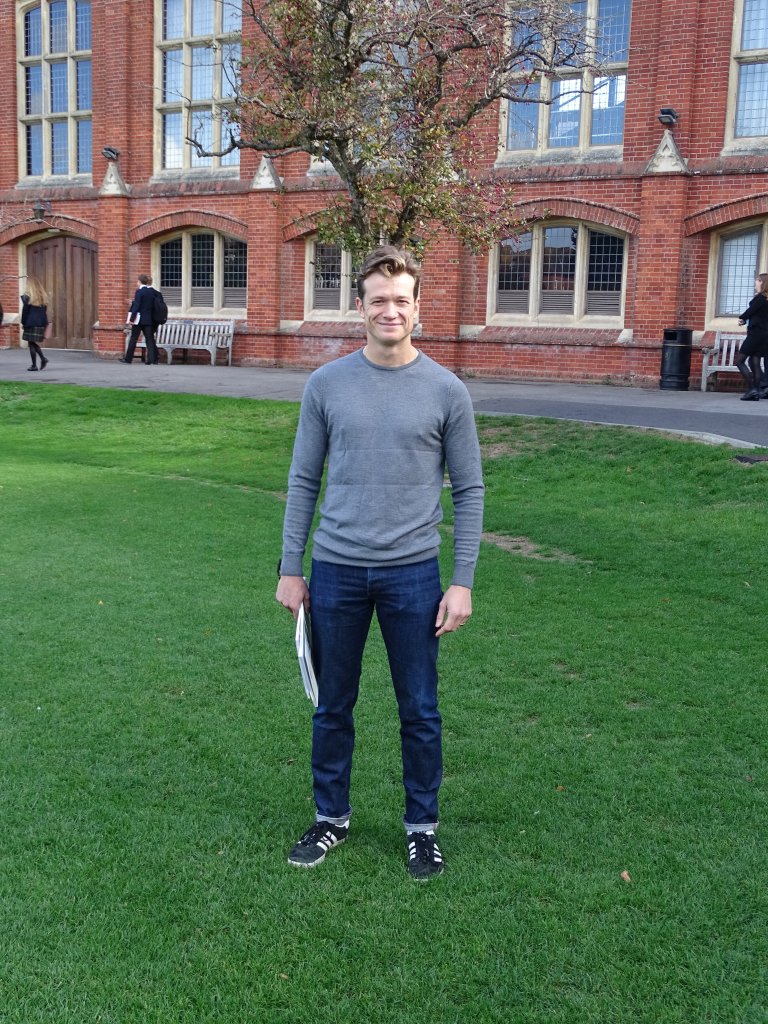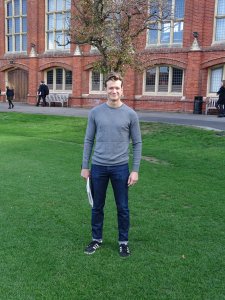 Ed Speleers (Wargrave 2001-06) is currently appearing in the touring production of Rain Man, and the play is on at Devonshire Park Theatre in Eastbourne this weekend. Ed visited the College today where he was given a tour of the new facilities, and met his former teacher Linda Salway, and Director of Drama Claudine Sinnett. Ed has also given drama pupils a talk about professional acting and casting.
Ed, whose acting career began with his role in the fantasy film Eragon in 2006, has also appeared as Jimmy Kent in the ITV drama Downton Abbey, as well as in a number of other film and TV roles.
Rain Man, based on the hit film of the same name which starred Tom Cruise and Dustin Hoffman, tells of what happens when salesman Charlie Babbitt discovers his long-lost brother, an autistic savant, has inherited the family fortune.
Ed plays Charlie and his co-star Matthew Horne takes the role of his brother Raymond.