Everyday Sexism lecture
Last week the College welcomed Laura Bates to deliver a lecture to pupils, parents and staff. The College hosts an annual whole-school talk for pupils, staff and parents on important life and PSHE skills. The focus of this year's lecture is Everyday Sexism.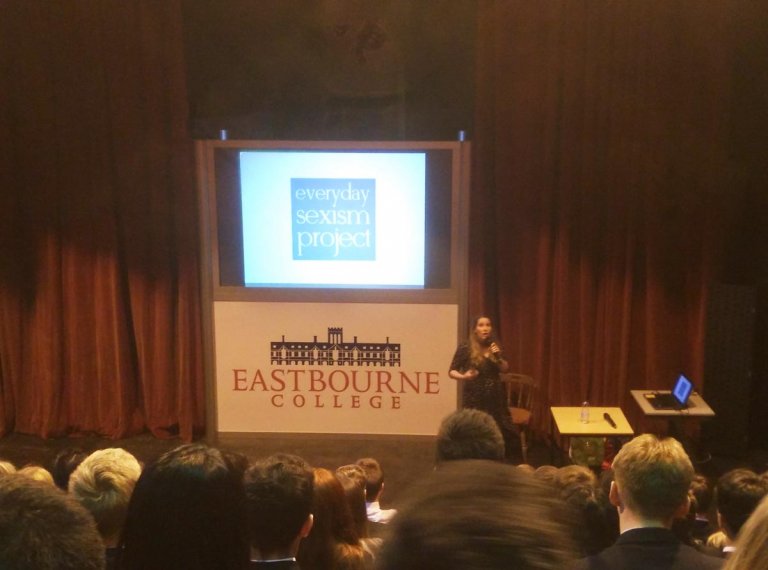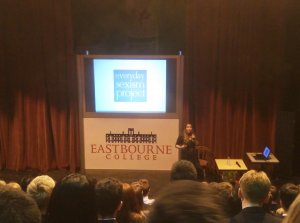 Laura Bates is the founder of the Everyday Sexism Project, an ever-increasing collection of over 100,000 testimonies of gender inequality, with branches in 25 countries worldwide. She is author of Everyday Sexism and the Sunday Times bestseller Girl Up. Her new book, Misogynation, was published in February 2018. 
Laura writes regularly for the Guardian, New York Times and others and won a British Press Award in 2015. She works closely with politicians, businesses, schools, police forces and organisations from the Council of Europe to the United Nations to tackle gender inequality. She was named in the Queen's Birthday Honours list 2015 and has been named a woman of the year by Cosmopolitan, Red Magazine, The Huffington Post and The Sunday Times Magazine. Laura is a contributor at Women Under Siege, a New York-based project tackling rape in conflict worldwide and she is patron of SARSAS, Somerset and Avon Rape and Sexual Abuse Support. She is the recipient of two honorary degrees and was awarded the Internet and Society Award by the Oxford Internet Institute alongside Sir Tim Berners Lee. 
In her talk, Laura discussed the findings of her work with the Everyday Sexism Project, both looking at the wider context of gender inequality in the UK and focusing more specifically on what she has learned from working with young people at hundreds of schools across the country. Laura discussed the wider cultural influences on young people's ideas about gender roles and expectations, the impact of technology and online pornography, the picture at university and the most effective measures and interventions she has seen schools and parents use to support young people and give them the resources they need as they navigate this terrain. 
Hearing her talk was an invaluable experience for our pupils, and an opportunity for parents and staff to acquire some precious tips and tools needed to help our children. Areas such as consent, what constitutes appropriate and inappropriate behaviour have been very rightly brought into the international media spotlight in recent years.