Interns at Eastbourne's Nature Valley International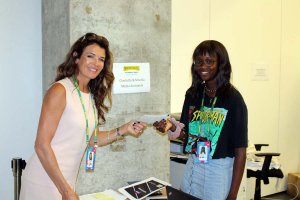 Tennis week in Eastbourne is as big and bold as it comes. With a prize pot of €684,080 and perfect grass courts, the combined womens and mens (WTA and ATP 250) event attracts top players who see it as the ideal warm-up for Wimbledon the following week. For nine days straight the championship receives guests from all over the country and trains servicing Eastbourne's mainline to London are packed with fans, sports enthusiasts, volunteers, and press officers.
Love them or loathe them, the media are the collective news delivery vehicle for the millions of tennis fans around the world that can't make it to Eastbourne's sunshine coast this week. Such is the global reach of this event, the tournament attracts over 170 press officers, broadcasters and presenters to spread the news. Press officers typically have the role of representing their organisation to the media. Taking on both reactive and proactive functions, they deal with the national and regional print media, broadcasters and online media channels (Facebook, Twitter, Instagram among others).
This year, in a partnership  between the LTA and Eastbourne College, two pupils have been providing press office support. Charlotte and Morola were shortlisted for the role due to their interest in tennis and journalism. After being put forward, they were hired by the LTA as volunteer interns and have been busy behind the scenes gaining the hard and soft skills required to make it in this field. Stationed in the same room as the professional press officers, with their own dedicated desk, day-to-day tasks have included:
Answering phone calls
Checking the press office's email inbox for media enquiries
Liaising with broadcasters, presenters and press officers
Running lots of errands
Monitoring media coverage
Attending the occasional press conference
Fostering good relations with the media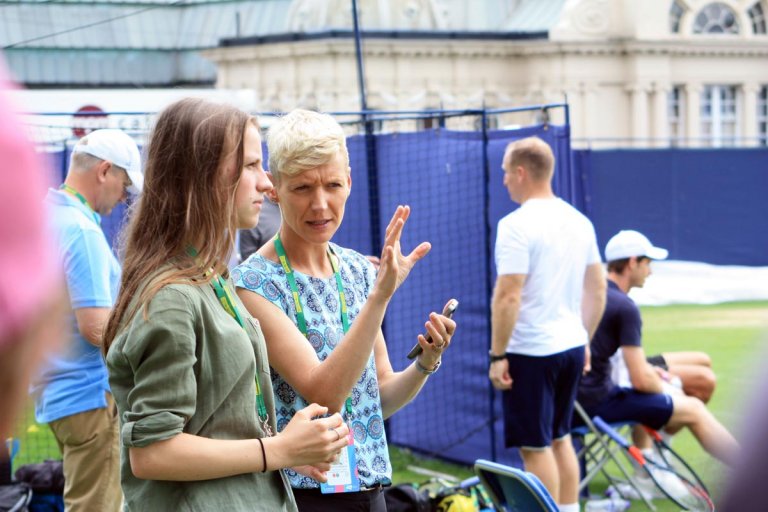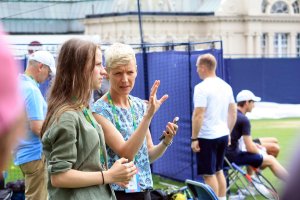 Charlotte and Morola have endured long days and have been exposed to the world of hard work in a high pressure, international, tight deadline environment. On Tuesday Charlotte attended an interview with Andy Murray as he warmed-up on the practice courts and on Thursday Morola met former British number 1 tennis player-turned radio and television presenter, Annabel Croft! They have coped very well and we have received some highly positive feedback.
Well done Charlotte and Morola, an outstanding effort!