Loyal Old Eastbournian Peter Homburger's visit
Last half term, the College was delighted to welcome back Peter Homburger (School 1942-47) and his family from Denver, Colorado. For 75 years Peter has been one of the school's most loyal and generous supporters.
During his visit, he and his family toured the new buildings which make up the Project 150 development and visited the economics classroom which bears Peter's name.
Later that afternoon he took part in a 45-minute question and answer session with boys and girls from across the year groups.
Twentieth century history was suddenly brought alive as Peter answered questions about escaping from Germany on the Kindertransport programme with his two brothers, Walter and Wolfgang, who also attended the College. His parents were taken away to be interned in a concentration camp, before they managed to escape to America.
Peter's story of how he survived and then coped with being separated from his parents for eight years from the age of eleven onwards before subsequently going on to have a successful career and life in the USA, is compelling.
After the visit, Peter and his family hosted a meal at his hotel for Headmaster Tom Lawson and his wife Jess and other members of staff from the Eastbournian Society.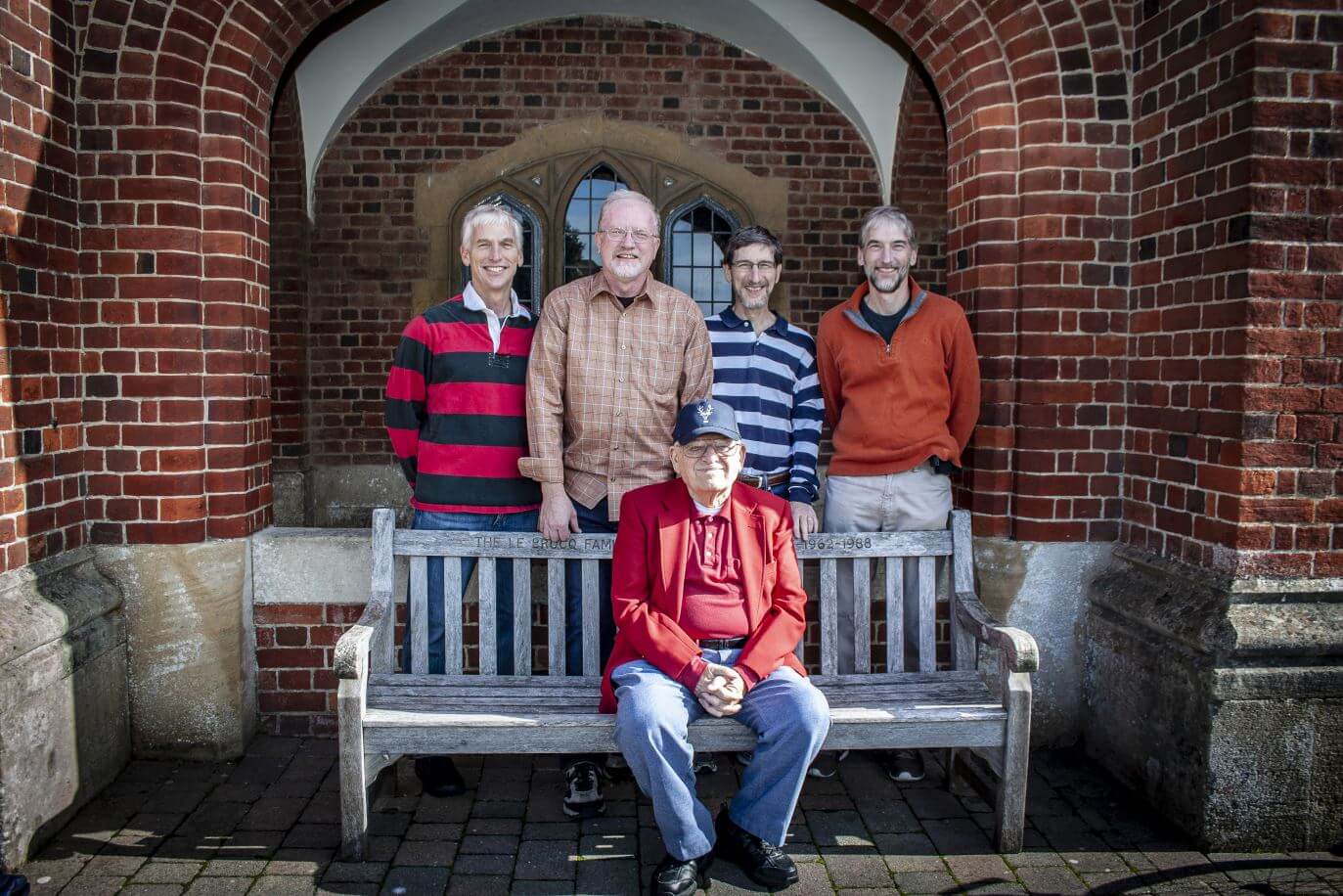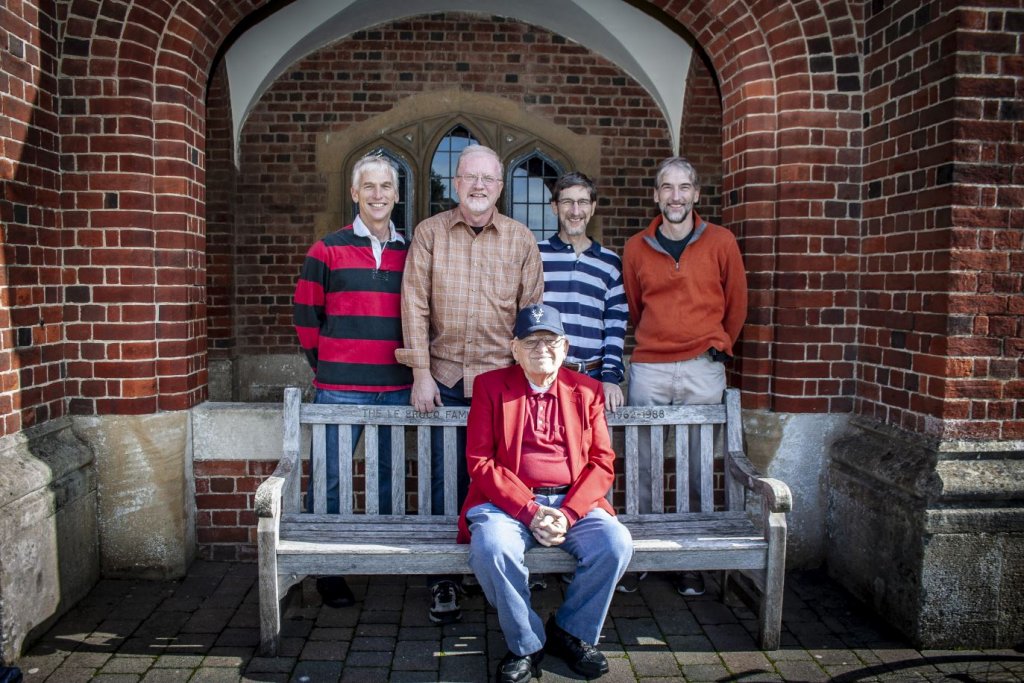 Peter is pictured here sitting by the Cloisters with his four sons, Dave, Phil, Steve and Drew.