MARCUS AND NELLIE WIN NATIONAL ROYAL OPERA HOUSE DESIGN CHALLENGE
Year 10 scholars Marcus and Nellie triumph as joint winners of the national Royal Opera House (ROH) Design Challenge 2020-21 in the 'secondary school' category. Their win secures a first for the College and its creative arts provision. This year marks the ten-year anniversary of the ROH Design Challenge and only the second year the College has run the competition.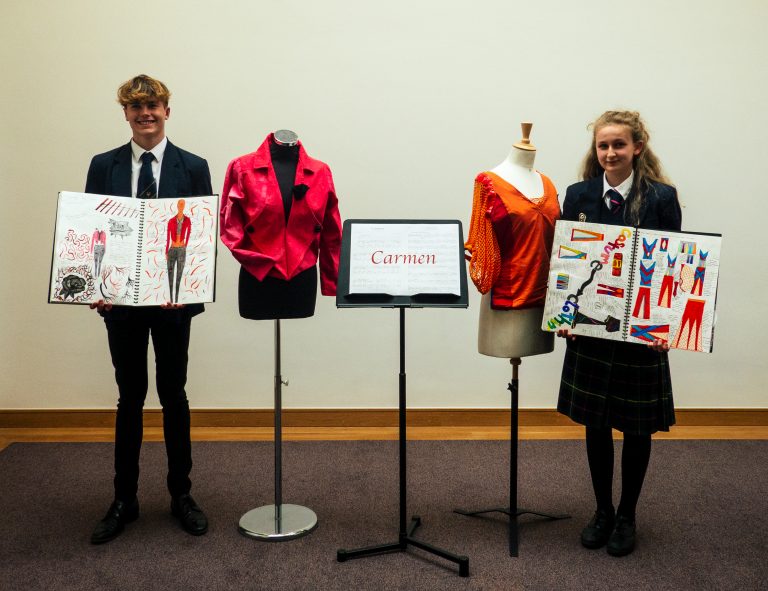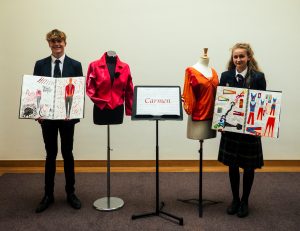 The Design Challenge is the ROH's flagship theatre design course / challenge, covering the national curriculum for art and design at both secondary and further and higher education level. At secondary level, the challenge offers set design and costume design pathways. Students are encouraged to think creatively in the classroom and engage in learning independently. All winners and highly commended students are invited to the Royal Opera House, London, to collect their prizes, have a backstage tour and spend some time in one of the production departments to get a real insight into the day-to-day working life of the professional ROH staff.
The exhibition of the winning work, including Marcus' and Nellie's winning costume design entries, will be on public display in the Linbury Foyer at the Royal Opera House, Covent Garden from 24 September 2021 (covid restrictions dependent).
In giving their feedback to Marcus and Nellie, the panel of judges stated: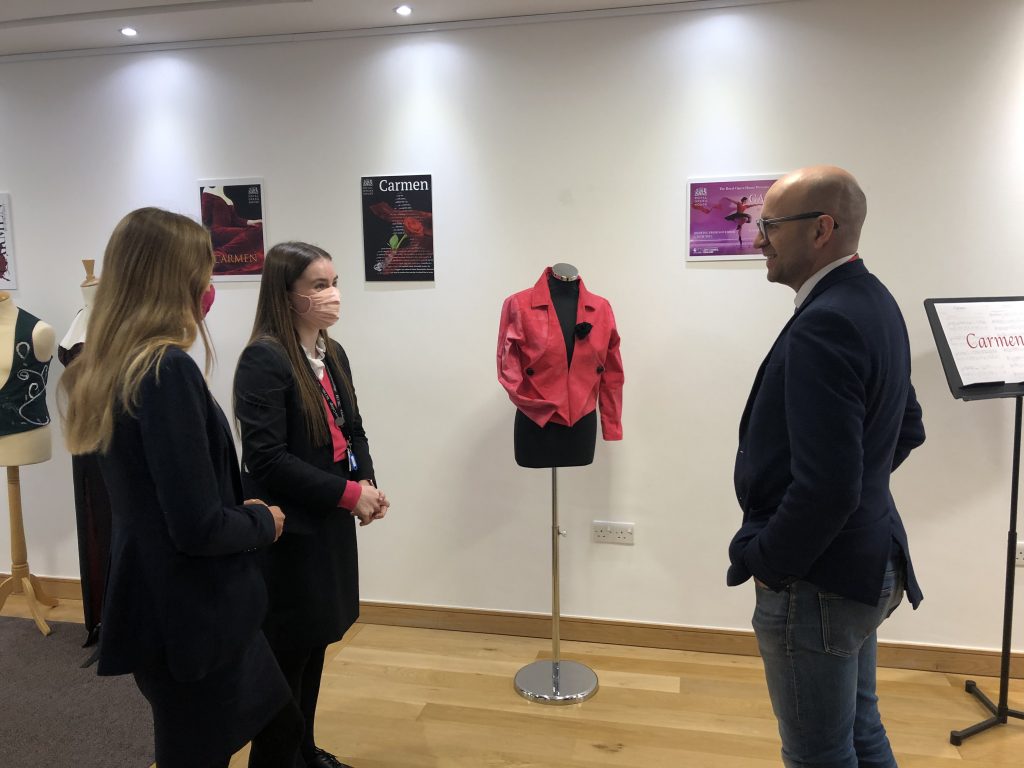 This year's Design Challenge centred on the opera Carmen and Eastbourne College was honoured to be able to welcome award-winning British stage director, musician, writer, and artistic director of the charity Music and Theatre for All, Thomas Guthrie to The Birley Centre to view all of the pupil entries.