Somaliland 10k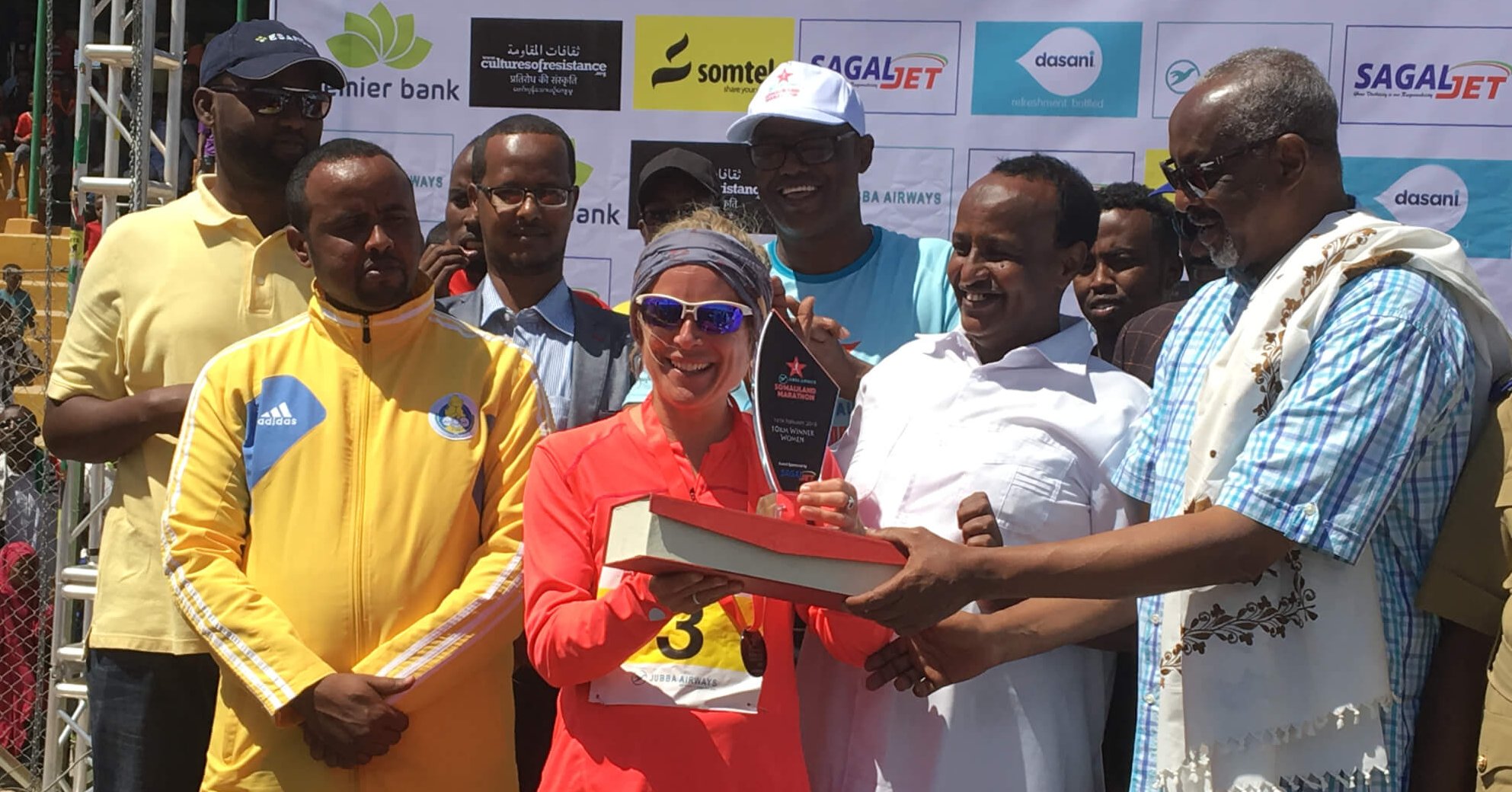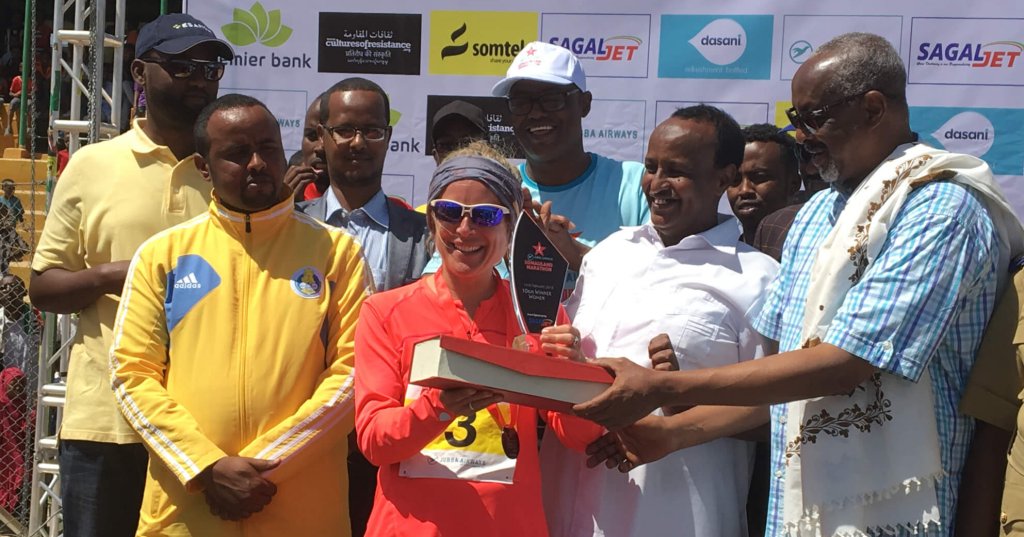 During the February half term, Vicky Burford, Nugent Housemistress, ran and won the inaugural Somaliland 10k. As a very strict Muslim country, women's sports in Somaliland are extremely rare events. Vicky is an advocate for women in sport and an inspiration to us all. She has participated in several international events including the Afghanistan Marathon last year to help raise awareness. Read Vicky's story of running the Somaliland 10k: 
It was a unique privilege to take part in the inaugural Somaliland 10k in February. Somaliland is a self-declared independent state, but also the home of Mo Farah so an especially exciting country in which to race!  Because it is a very strict Muslim country, women's sport is very much in its infancy, but international events such as this will help to bring about this all-important change.   
The race started in the stadium in Somaliland's capital, Hargeisa. Arriving at the stadium for an 8am start, it was exciting (and a bit overwhelming) to see 150 boys already in the starting blocks at 7am, doing the Mobot and generally looking very fit!   Although the runners were predominantly male, there was a handful of Somali (and international) female runners too, and as was the case in the Marathon of Afghanistan, women had to be completely covered, including head gear.  It is a lot less comfortable when the temperature hits 30 degrees!  That said, some of the local girls were running in full burkhas, although I could not help envying the males  who were allowed to wear shorts and T shirts.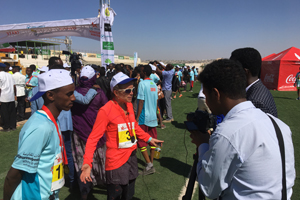 Fearing a steeplechase style stampede to get out of the stadium, I started conservatively.   'We run behind the boys' said one of the girls to me as we exited the stadium at the back of the pack. ' No, we try to run with the boys' was my response!   I was met with bemused looks as I entered race mode and attempted to catch the boys. 
People were cheering on the streets, and it was a carnival atmosphere. The race was largely on the outskirts of the city so fairly urban, but I do recall passing a camel at the 4k stage.  Although my race did not quite go according to plan (I tore a tendon in my foot at the 5k drink station), I managed to limp back to a somewhat dubious victory of 1st female to cross the line and an interview with Somaliland TV. 
It was a tremendous experience to have been a very small part of Somaliland's running history, and I hope that one day this country gains the international recognition which it deserves,  and greater participation in sport will empower more girls to fulfil their potential in all areas of life.