STATUE PLANNED FOR FORMER PUPIL HARDIT SINGH MALIK
Plans have been announced for a statue of Hardit Singh Malik (Blackwater 1910-12), the first Indian pilot to serve with the Royal Flying Corps in the First World War.
The memorial is to be dedicated to the black and ethnic minority service personnel who lost their lives in the two world wars.
A sketch of the statue, which is to be installed near Southampton's Sea City Museum, is shown here.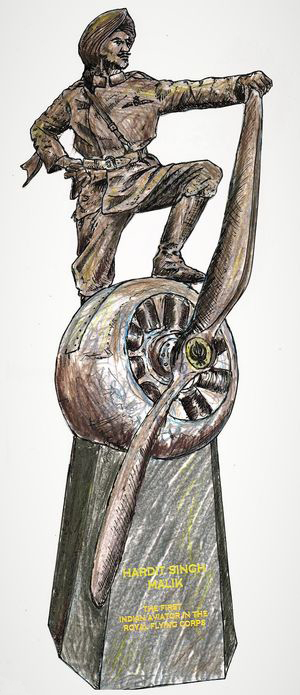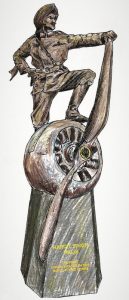 Malik became known as the 'Flying Sikh' as he wore a specially designed helmet that fitted over his turban. He served on the Western Front, flying a Sopwith Camel on combat missions across France and Italy.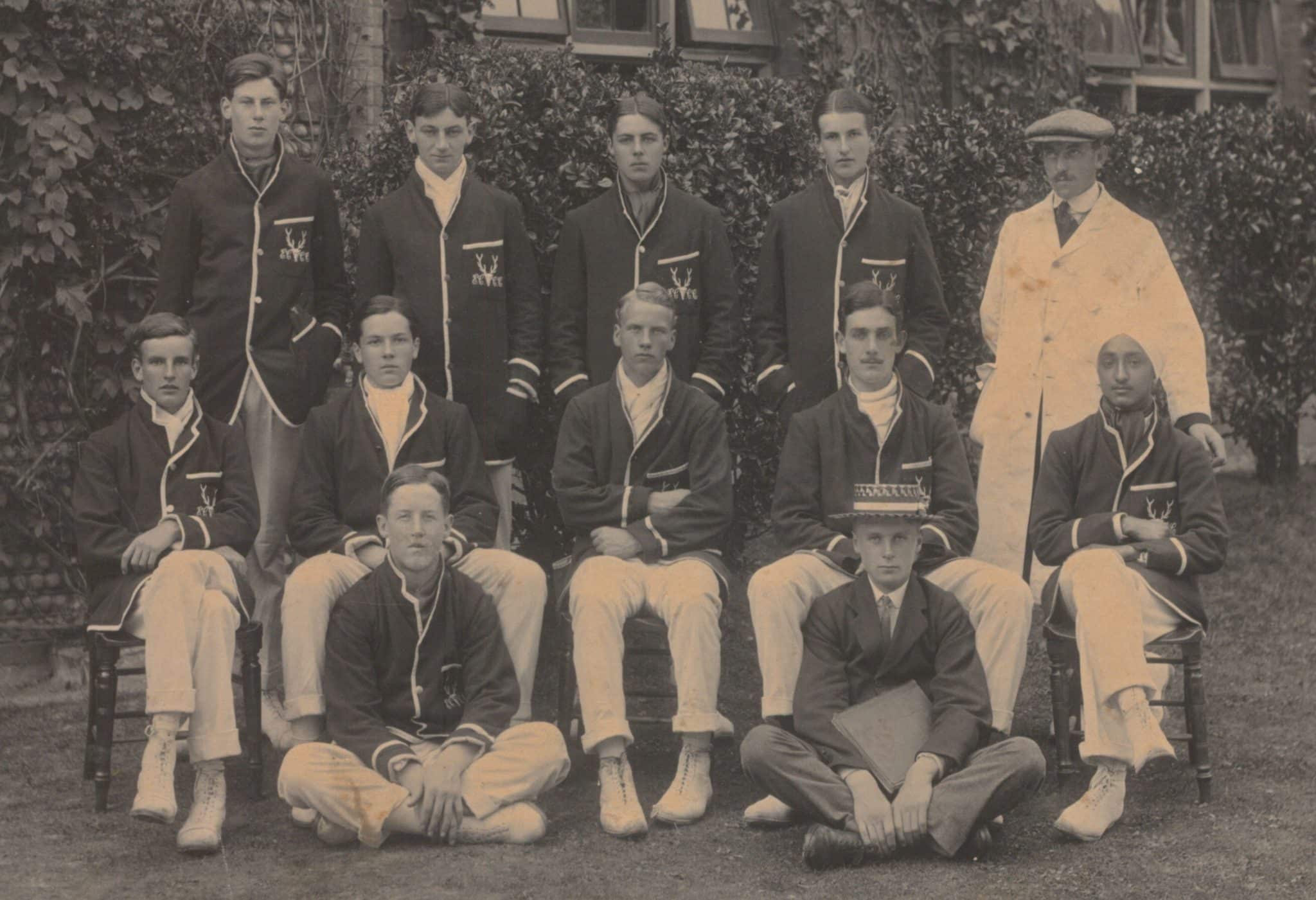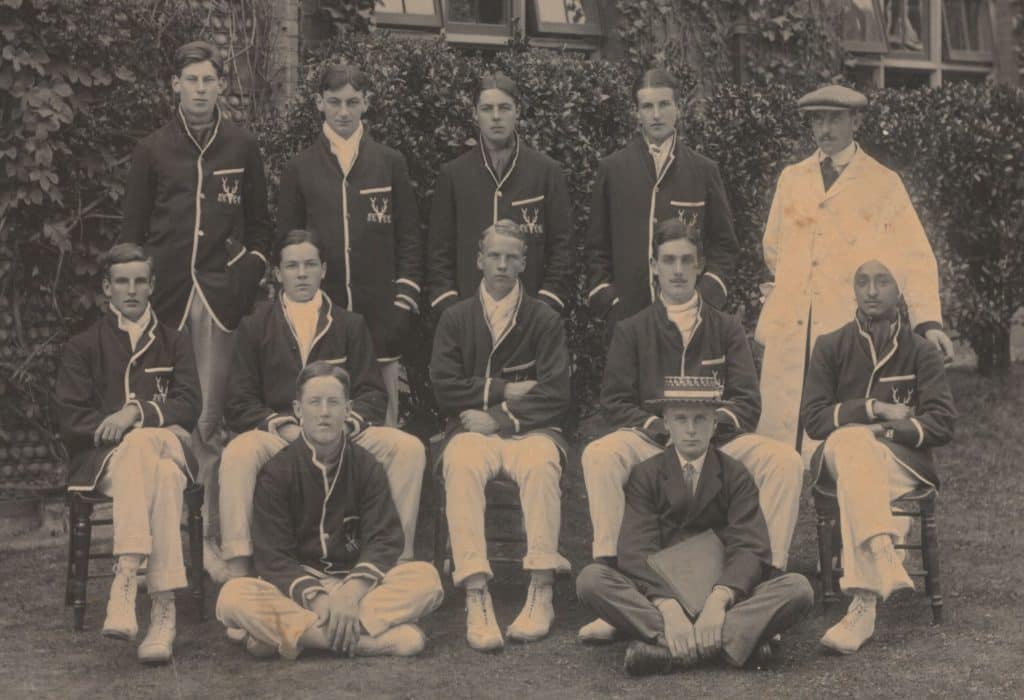 At the College he was in the cricket 1st XI in 1910, 1911 and 1912, scoring centuries and topping the batting averages. He also played a few times for Sussex.
He was a keen self-taught golfer and played at the Royal Eastbourne Golf Club, where he was a member from 1914 and won the Club Gold Medal in 1921.
In 1912 he won a scholarship to Balliol College, Oxford, to read history. When the war started he attempted to join up but was told there were no vacancies for Indian students in the army. Instead he initially worked as an ambulance driver for the French Red Cross before getting his RFC commission.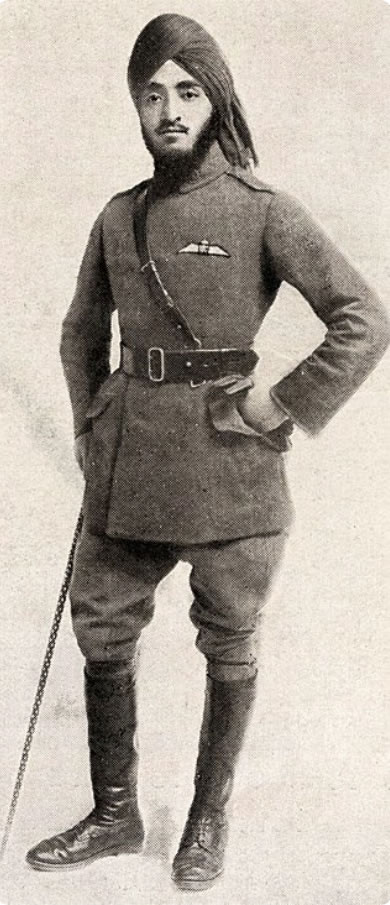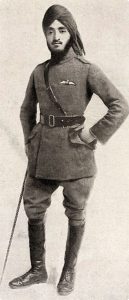 During one combat mission he crash-landed with over 400 bullet holes in his plane and a number of bullets in his leg, which remained there for the rest of his life.
After the war he had a distinguished career in the Indian civil service and later the Indian diplomatic service, becoming the High Commissioner to Canada and then Ambassador to France. He died, aged 90, in 1985.
An article about Malik by Michael Partridge was published in the Old Eastbournian magazine in 2000. The BBC also ran an interesting piece on Malik and a number of other national news publications followed suit.
One Community Hampshire and Dorset (OCHD) and the Southampton Council of Gurdwaras has approved the design for the monument which will be created by West Midlands-based artist Luke Perry.