Superb hockey season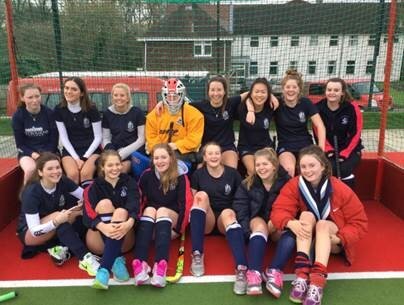 As the girls hockey season draws to a close, the players and coaching staff are to be congratulated on another impressive season making the College the most successful hockey school in Sussex.
The 11 teams have played 143 matches, winning 84, and with over 170 girls taking part every week. Collectively they have scored 348 goals for and 227 goals against.  
In the last fixture of the season versus Hurstpierpoint, the Ist XI racked up their 21st win of the season (from 30 played) and the 3rd XI finished on a high with an impressive win, bringing their final results' tally to seven wins, and drawing two from the ten played. The 2nd XI lost in a closely fought match on Saturday but finished their season on six wins from ten. The 4th XI played a great game, finishing their season on a high, having won three from six.    
The U15 teams came up against better opposition on the day but have had good seasons overall and made huge improvements. They should be very proud of their playing record. The three U14 teams on Saturday drew two and won one.  
At U18, U16 and U14-county level, yet again all three teams reached the Sussex county finals with both the U18s and U14s crowned champions, maintaining an incredible record of success in this tournament. In the past eight years, the U18 team has played in consecutive finals and has won four titles over that time period, and this season reached the regional quarter finals before being knocked out. The U16 team has played in six out of eight county finals, winning three titles, and qualified for the regional heats this year too. The U14s have reached the final seven out of eight times, winning six titles, and also made it through to the regional quarter finals this year.      
These incredible figures are summed up by the fact that this is the sixth consecutive year that the College U18, U16 and U14 teams have competed in both the Sussex final and in the regional heats.   
Director of Hockey Rob Hill, an ex-Olympian, commented: 'At Eastbourne College we are fortunate to have a large number of highly talented coaches who inspire the girls to work hard and develop their game at all ages. This unprecedented record of success gets harder and harder to defend each year and we are delighted to have progressed as far as we have done in these competitions. The girls have worked really hard this term, developing their skills and should be congratulated on their commitment and persistence.'