The Glass Menagerie review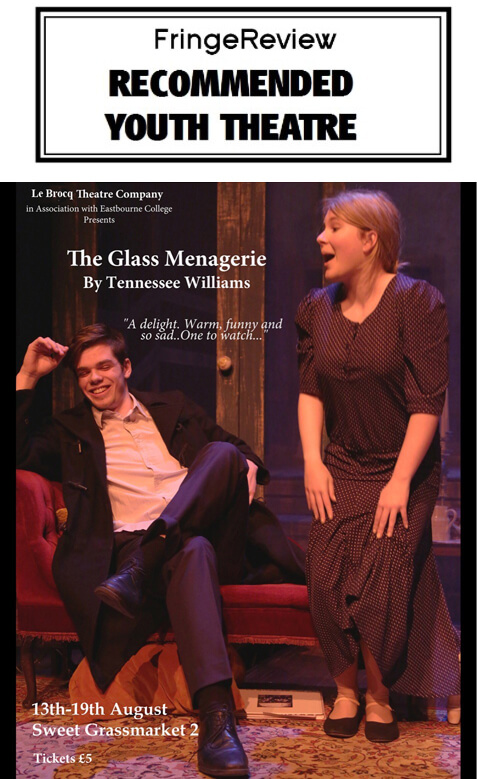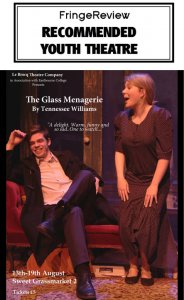 Last week, a group of Sixth Form drama pupils travelled to Edinburgh Fringe Festival to perform The Glass Menagerie, which was one of their A-level set texts last term. The pupils delivered some exceptional performances to a very appreciative audience in the seven nights that the show ran. The pupils' (Charlie, Imogen, Megan and Robbie) acting, direction by Claudine Sinnett and set design by Phil Poole received rave reviews. All in all, it was a hugely successful week for the Drama department at Eastbourne College.
An extract of a review by the publication FringeReview reads: "The challenge for a youth theatre company taking on a classic like "The Glass Menagerie" is to deliver credible performances, with a degree of emotional understanding, even though the subject matter may be unfamiliar or beyond their direct experience. Le Brocq Theatre Company, bring Tennessee William's tale to vibrant life – and it sets a high bar."
Read the full review here.