Triathletes going from strength to strength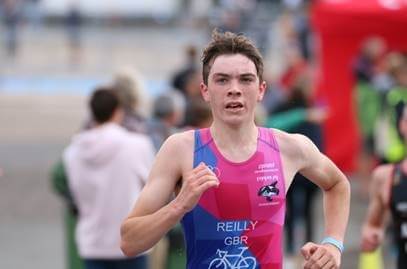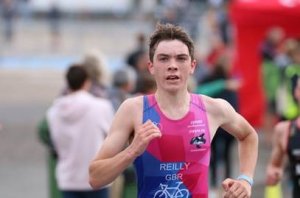 College triathletes are going from strength to strength. Congratulations to pupil Hamish for becoming the British Triathlon Super Series Champion (Youth B) for his age group. This achievement comes after seven events in the series held over the course of the year with the best three results counting towards the overall score. The points on Saturday counted for 25 per cent more than the other events, being the final one in the series. Hamish finished first or second in all but two races with one missed due to preparation for the European Cup reported last week. It has been a very special year for Hamish with regards his triathlon, cross country and track. He has enjoyed his GB selection for the Triathlon European Championships, his Riga Cup podium result, his English Schools Cross Country result and selection for SIABS (Schools internationals), and going to his first ever English Schools Track Finals in July. All of this after a difficult winter with injury.
Congratulations go to Jack Kennedy who also competed at the weekend and enjoyed a fantastic swim but experienced a bike malfunction which meant he couldn't sit on his saddle for the 20km bike, which then took its toll on the run. He showed great resilience and determination and did not quit but managed to finish the race despite cramping due to the out-of-saddle riding. He also stepped in at very short notice to replace an injured Noah Canby (OE and GB triathlete), and raced on Noah's bike. Hamish and Jack were part of the Eastbourne Performance Centre mixed relay team, racing against 16 other Performance teams, which mostly consisted of university athletes at high performance triathlete centres such as Leeds, Loughborough and Nottingham. As well as competing against two Australian internationals, Hamish, Jack and their team came ninth overall.
https://www.britishtriathlon.org/news/big-weekend%3A-saturday—next-generation-of-talent-showcase-potential-_11631
The season has not finished yet. Hamish and Jack will be competing at the International Super League events in Jersey at the end of the month and again in Malta during the October half term. These races will be a different format called enduro – swim-bike-run repeated in a slightly shorter format but in essence two triathlons back to back with no break! These are fast and furious and against other European competitors: if you are at the back of each segment you get 'eliminated' which adds to the excitement and spectacle of the event.