Without Borders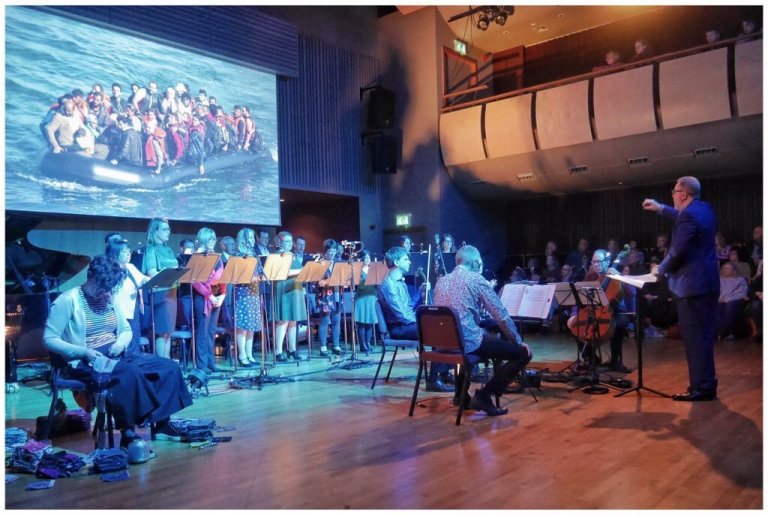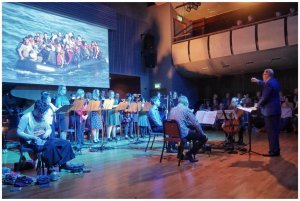 Last weekend the Birley Centre hosted 'Without Borders,' a concert that brought together composers and musicians from the South East in aid of Migrant Help. The charity aims to offer migrants the advice and support they need to feel safe and lead successful lives in the UK, and to assist victims of human trafficking and modern slavery on their path to recovery and work with other agencies to combat this abhorrent crime.
The evening featured pieces by composers Clive Whitburn and Jessica Curry (BAFTA winner/Classic FM presenter) and it included new music and five world premieres.
The concert was an amalgamation of different styles, including choral and contemporary classical, all with the common theme of the migrant crisis.
College staff and composers Tim Laverack and Melody Woodham organised the event as well as conducted their pieces at the concert, which saw an audience of 150  and raised a fantastic £2000 for Migrant Help's cause. Thank you to everyone who came to watch.