2018 A-level results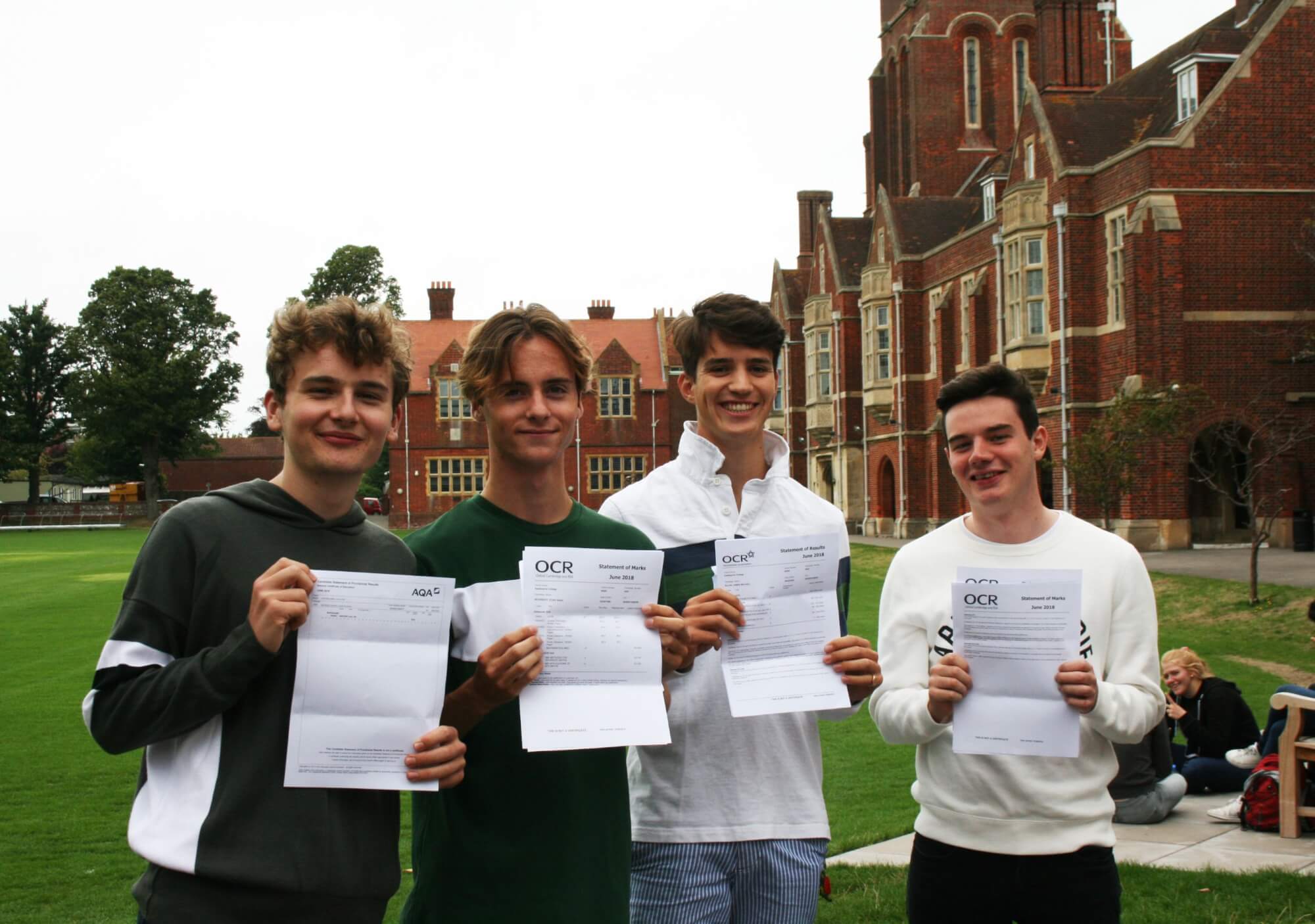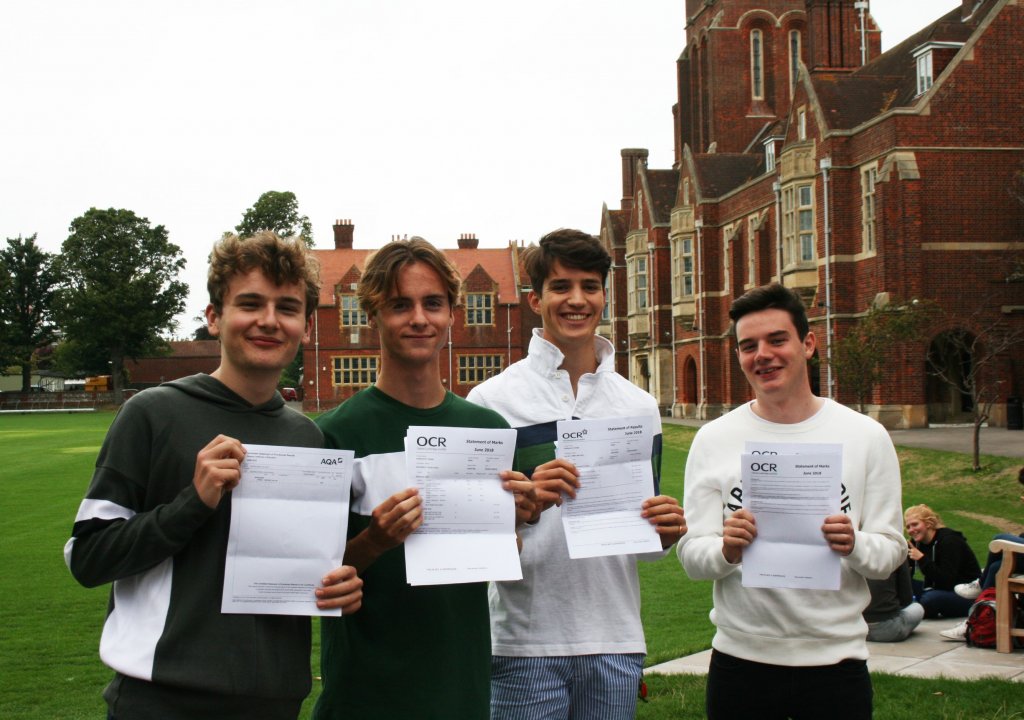 Yet again boys and girls are celebrating a set of excellent A-level results at Eastbourne College. The College's headline figures are superb with almost 40 per cent of the grades awarded at A* or A. Strong performances were delivered across the academic departments with excellent outcomes in all areas of the curriculum. College pupils take at least three subjects, all at the gold standard A-level or Cambridge Pre-U level, and many also gain high grades in the extended project qualification. Overall the pass rate was above 99 per cent.
Outstanding individual performances came from Martin Chow with four A*s, Tony Zhou with three A*s, Rosie Kremer with two A*s and two As. Euan McGreevy achieved two A*s one A and one B, and Emily Ghiro's four A-level successes included A*s in Italian and Spanish. Icy Chan and George Skinner each achieved two A*s and one A. Where pupils' Cambridge Pre-U results gave them an A* equivalent at A-level, Nuriya Powell attained one A* and three As, and Ivan Semenov two A*s and one A. James Allan and Stephen Graham gained two A*s and one B grade.
The College is proud of the excellent academic results achieved by pupils every year  and over the past ten years the average percentage of A*, A or B grades achieved at A-level is 78%. We wish the best of luck to our leavers in the next exciting chapter of their lives.
See our Exam Results page for more information on this year's results.