A* for academic at Eastbourne College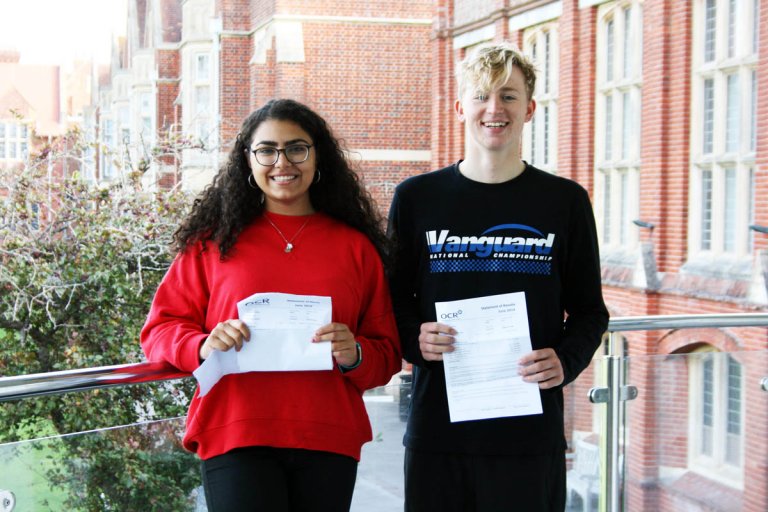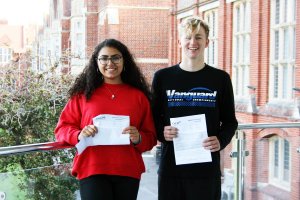 Yet another set of healthy A-level results and some very happy Year 13 (Upper Sixth) pupils today as Eastbourne College continues its quest to combine academic success with character building.
Building upon its recent ranking among the top 4 per cent of schools nationally for value added (pupils achieving above expectation) the overall pass rate was 99.7 per cent with almost 40 per cent of grades awarded A* or A.
Over one in five pupils achieved a clean sweep of A* and A grades, or the Cambridge Pre-U equivalent; another gold-standard qualification offered by the most academically ambitious schools.
Other headline results include:
Close to three quarters of all grades were A*, A or B
Close to 90 per cent of all grades were A*-C
Results in maths, the sciences, modern languages and the creative arts continue to be beacons of excellence, with 100% A* to B grades in key facilitating subjects. Once again, the majority of pupils achieved A-level grades that enabled them to access top courses at the leading universities at home or abroad.
Sixth formers gave their heart and soul once again and there were outstanding individual performances from Abigail Thompson, Bill Cao, Eleanor Long, Ian Chee and Remus Gong who each gained three A*s among their A-level grades.
'Improved results this year demonstrate the College going from strength to strength. Our inclusive approach leads to pupils fulfilling their potential in exams while having enjoyed a diverse and successful wider school life', delighted headmaster Tom Lawson enthused.