Badminton Olympian Heather Olver visits the College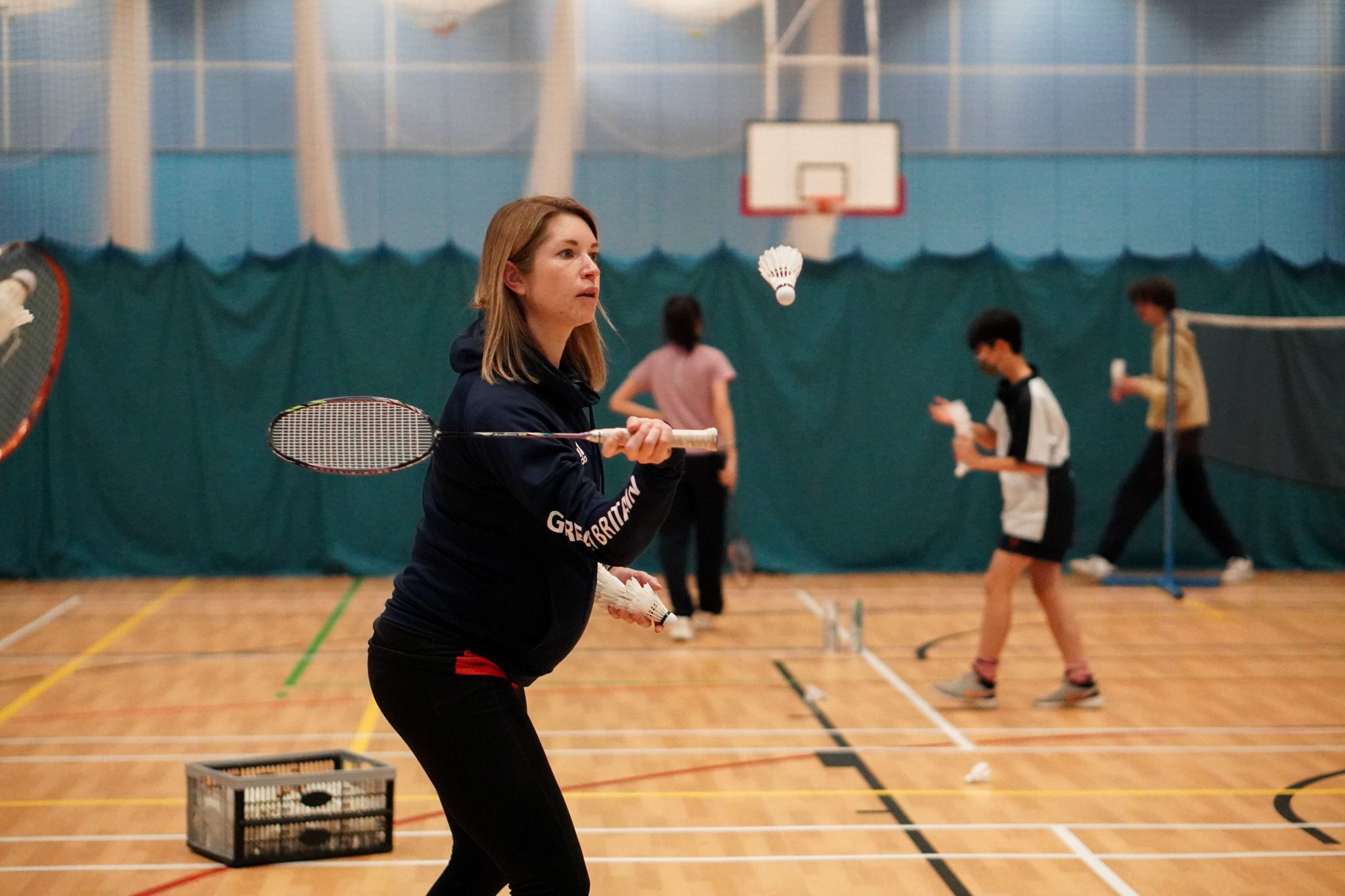 Pupils at Eastbourne College were recently able to practise their racquet skills with Olympian badminton star Heather Olver on Saturday, as part of the school's ongoing drive to boost wellbeing and girls' participation in the sport.
Heather, whose career highlights include competing at the 2016 Olympics in Rio, ran a special coaching session at the school to share the benefits of badminton on mental and physical health and to inspire more young players.  
The badminton star acknowledged the pressures on young people today and an increasing awareness around mental health in sport, with an emphasis on fun over competition success, as well as the need to drive engagement among teenage girls.
It comes after research published this year by the charity Women in Sport found just 10 per cent of girls aged 13-16 achieve recommended daily levels of physical activity.
Heather said: "If we can get more girls and women into sport through badminton, that's great.
"It's a really good option as not everyone wants to play the other team sports."
Heather's sessions at Eastbourne College form part of a renewed drive to encourage pupils to take part in physical activity, especially following the coronavirus lockdowns.
Deputy Head of Co-Curricular Anthony Lamb MBE said Heather's attitude echoes the school's approach in developing a passion for sport and fitness through fun, and a wide variety of activities.
He said: "Every pupil is expected to participate in some form of exercise or sport activity, and between 90 and 95 per cent of pupils represent the school in regular team fixtures.
To read more about our sporting provision click here.