Barts Covid-19 Research Appeal – Can You Help?
We have been contacted by Old Eastbournian Dr James Moon (School House 1983-88) who has asked us to pass on this good news story about the Covid-19 pandemic.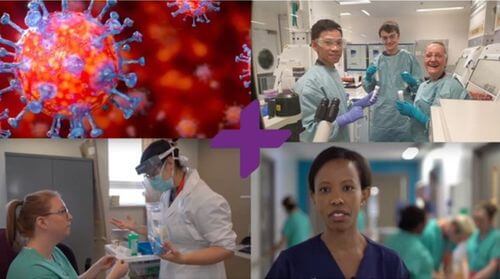 Dr Moon is a professor of cardiology at Barts Hospital and Head of Research at the new NHS Nightingale Hospital. His team are currently researching Covid-19. Working out of Europe's largest and internationally-renowned cardiac centre, Barts Heart Centre, they are appealing to the public to raise funds for vital research that could help the world understand the Covid-19 virus better, enabling governments to deliver effective interventions.
A JustGiving donation page has been set up with a target of £1,250,000; they have raised over £80,000 so far.
He tells us:
You can read more about the project and make a contribution to this vital research by visiting the appeal's JustGiving page at https://www.justgiving.com/fundraising/bartscovid19.