Ben Fox selected for England U18
Congratulations to Lower Sixth pupil Ben Fox for his selection to the England U18 squad for the three-match international series against Holland, played in Zwolle (north east Holland) over the Easter weekend.
Ben was in the starting line-up for the first match and England were 2-1 up until the dying minutes before Holland drew level. England lost the second match 2-3 after a last minute penalty stroke secured Holland's victory. Ben played brilliantly in the final match with England winning 3-2 and drawing the series.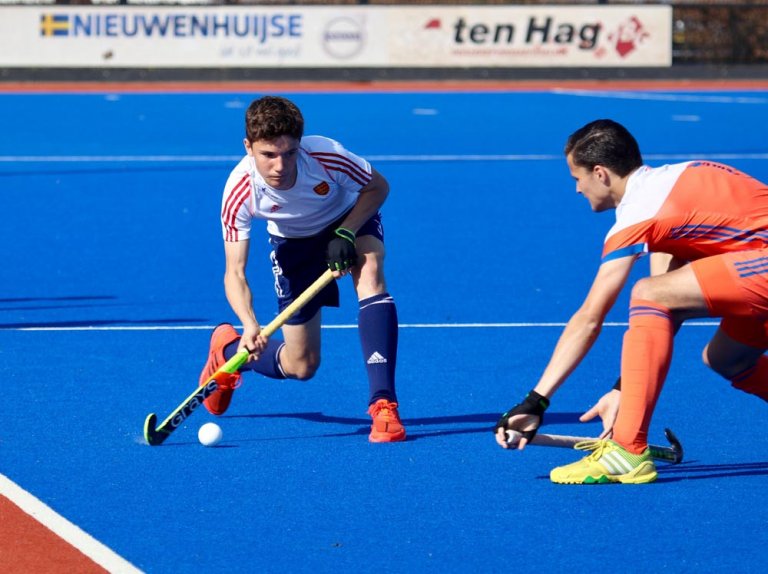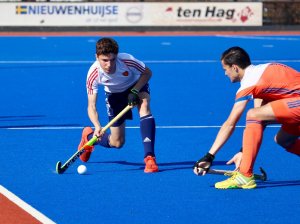 We spoke to Ben after he returned from Holland to find out what it was like to play for England abroad.
'I am very proud of being a part of the England set-up as it has been a goal of mine for some time. It is great to have been able to achieve this with help from so many people at my school.
Playing in Holland was a superb experience. I learnt a lot about playing in hot conditions, and how to look after my body when performing at a really high intensity. It was an excellent way to help me develop as a player.
Throughout the week I played as a very attacking right/left back position and managed to create plenty of chances for my side. During the weekend I got better and better, adapting to the high tempo and growing in confidence. My confidence peaked in the last game and I played a big part in the 3-2 victory.
Currently I am working on improving my speed through gym sessions with the hockey team, as well as going on runs to keep my fitness up through the less busy periods at school. I am constantly working on my elimination skills as this is a strength of mine and an area of my game I want to continue to excel.
Eastbourne College have been incredibly understanding about the quantity of time I have to spend away from the classroom; playing hockey for example and going to train with Sevenoaks twice a week in the evening. Mr Hill (Director of Hockey at Eastbourne College, himself a former GB Olympian) has also been very good to me, giving me advice and one-to-one sessions and organising my commitments along with my club coach.
The crucial thing I have learnt is to manage my time effectively.'
Ben continues to be supported by his school, which believes strongly in the pursuit of excellence and healthy learning for the long term.