Business A-level trip to Amazon warehouse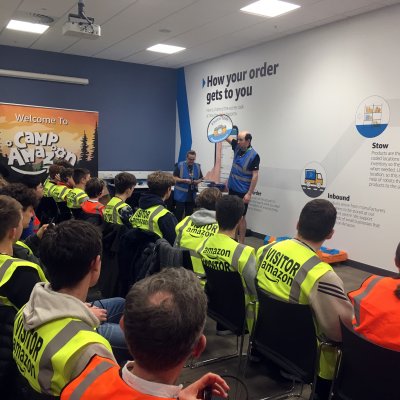 Pupils studying business A-level travelled to Amazon's state-of-the-art fulfilment centre in Tilbury to see first-hand the hi-tech facilities used to turn their customers' online orders into picked, packaged and delivered products.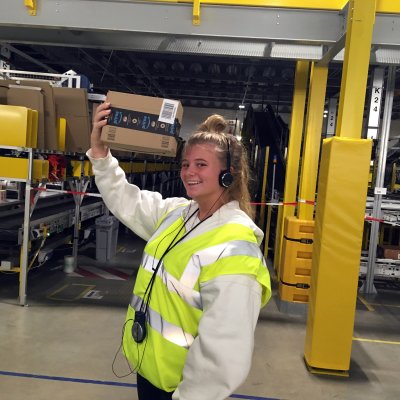 Those on the tour were able to see many of the key business operations concepts they have studied being put into action on a huge scale in a facility that can process over one million items a day. Much of this is made possible by robots which transport products round this vast operation entirely automatically. A hugely valuable and eye-opening experience, bringing classroom theory to life.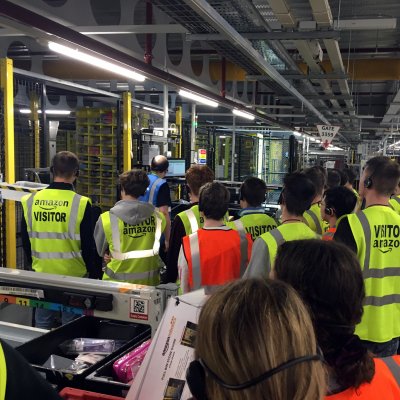 Find out more!
It is tempting to think that there are hardly any humans involved in such a cutting edge and vast operation. However, according to Amazon,
Since introducing robots in 2012, approximately 300,000 full-time jobs have been added globally, disproving the misconception that machines are replacing humans in the workforce.

Amazon UK
View Amazon's 'About our Fulfilment Centres' page to find out more.