Clare Balding in conversation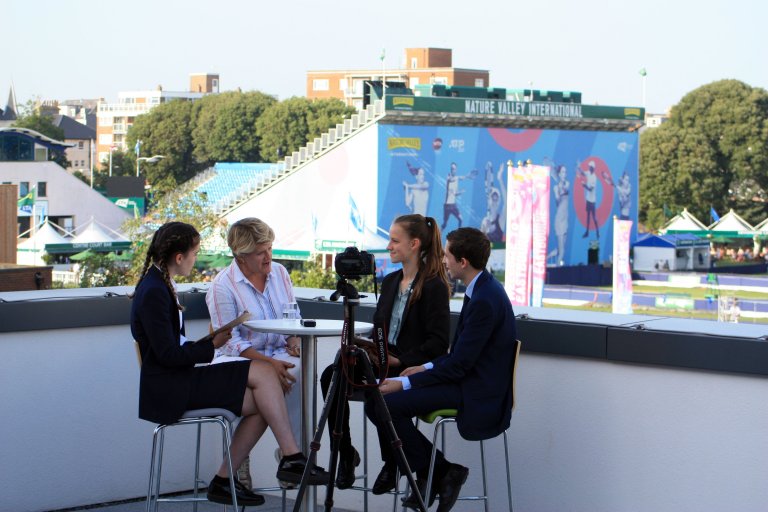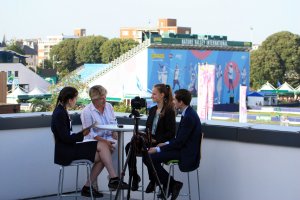 Speak the name Clare Balding OBE and the mind's eye will instantly conjure up an image of a consummate professional fronting a broadcast about the latest at Ascot, the Grand National, the Olympic Games, the Boat Race, Sunday Grandstand, the Winter Olympics, Wimbledon, the Royal Wedding, The Clare Balding Show; the list goes on …
Aside from televisual broadcasting, Clare has anchored for 5 Live, Radio 1, Radio 2 and Radio 4 (presenting the walking / talking programme Ramblings), campaigns for equality of coverage in women's sport and is the patron for numerous charities including: Riding for the Disabled; British Paralympic Association; Diversity Role Models. She has written columns for The Sporting Life, Racing Post and the Sunday Telegraph, and is a bestselling author with a National Book Award for her first novel My Animals and Other Family. Clare has released four children's books, the most recent of which titled The Racehorse Who Learned to Dance, was released in June this year.
It was with great delight then that we were able to welcome Clare to Eastbourne College to take part in an interview with three of our pupils. Set up on the balcony of the staff room, overlooking the grounds of Devonshire Park and the Nature Valley International Tennis, Billy, Charlotte and Leila asked her  a number of questions about sports journalism, gender equality in sport and the politics of sport. After the interview, the pupils wrote of their experience. Below is the first of these reports from Billy:
After Sports Day on Friday we were lucky enough to interview Clare Balding on all matters from Wimbledon favourites to what opportunities we can take after we leave school. What immediately struck me, as we sat down on the school balcony (fittingly framed by the Nature Valley Tennis Tournament), was the shining wisdom, advice and values that she held. As an icon and role model in the LGBT+ community and also as a leading woman in sports broadcasting and journalism, I was quickly drawn in as she spoke about her charity work with Diversity Role Models and also, as I brought up our own Be You campaign, her statement that, 'it is the most important message' we can promote. Whether it's about your hairstyle, your religion or your sexuality, Clare emphasised that you must 'be you' and also 'let others be themselves.' As she expanded upon her experiences and work in this sector, I couldn't help but be inspired by the eloquent and genuine way in which she discussed her really admirable personal values.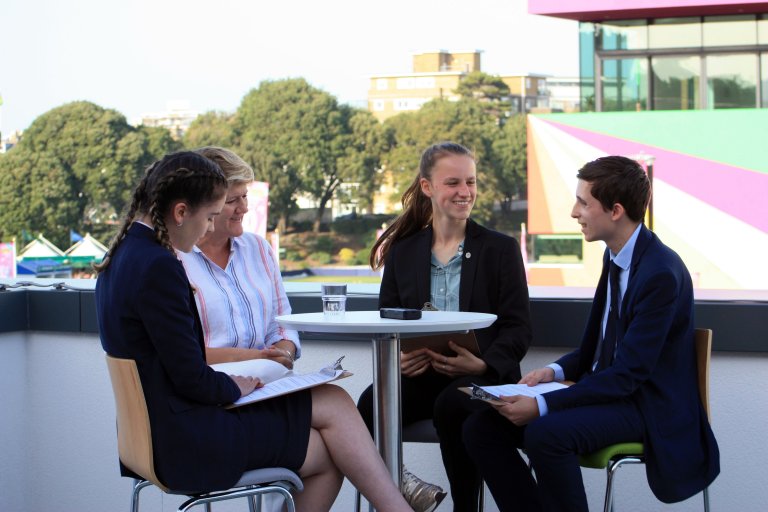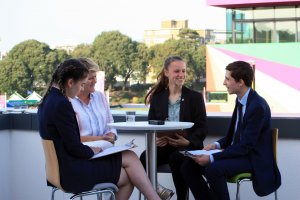 A summer of sport already underway with Wimbledon and the Football World Cup, it didn't take long until we moved on to the topic of gender equality in sport. After we asked whether equality in sport could ever be reached, Clare's initial reaction was a slightly satirical laugh; something that does sometimes sum up the differences in men's and women's sport. 'I'll throw a question back at you,' she said, 'How do you define equality?'  After we replied that it was simply men and women being treated the same in any industry, she agreed and once again quickly impressed us with her perceptive analysis of how and when things may change. 'I always knew this year was going to be big,' she recalled, as the Women's Football World Cup could thrive with no Men's World Cup to take away coverage. In fact, she emphasised that it is sports journalism and broadcasting, that holds a responsibility to promote and cover women's sport just as much as men's. She finished by adding that, even though we're obviously not there yet, our generation, who have been brought up in a world that is finally addressing equality more carefully, should uphold these values, as neither girls nor boys will or should settle for anything less.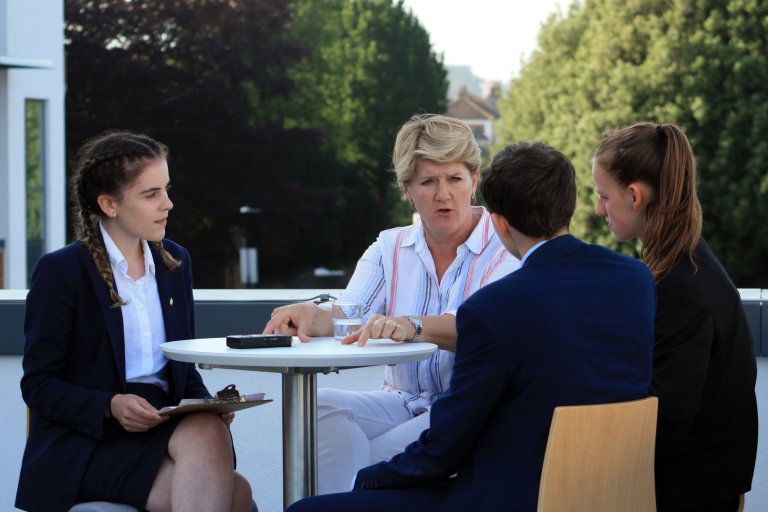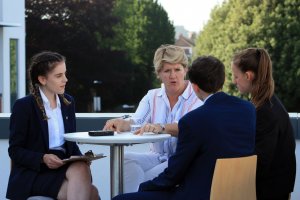 We felt so honoured to talk to such a strong and influential icon in sport, and it was amazing to hear her advice from all different aspects of life. After we thanked her for coming and chatting with us, we asked her for just one more insight on what comes after school, and what one thing we could do to get the best out of university and beyond. 'Don't wait for it to come to you,' she replied without hesitation. 'No one should care about your career and your future more than you, so join societies and take opportunities, because no one else will make you.'
I feel incredibly lucky to have interviewed such an amazing woman. Thank you so much again to Clare Balding for giving us this brilliant opportunity.