Countdown to the Nature Valley Tournament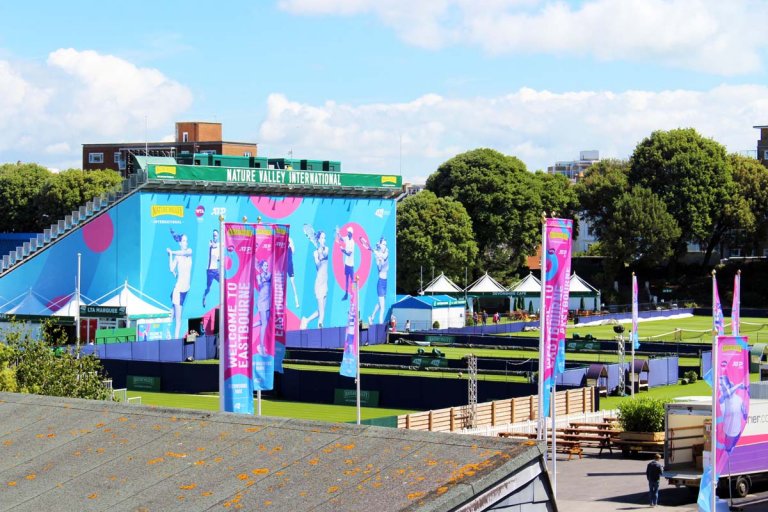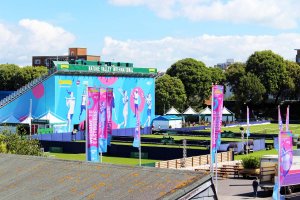 Blue skies, 21 degrees and a gentle breeze is exactly what the tennis gods are providing from 21 June. Why? Because that's when the Devonshire Park Lawn Tennis Club opens for Eastbourne's premiere tennis event, the LTA Nature Valley International Championship.
This year sees Eastbourne College and its pupils interacting with the event like never before.
Since February, a group of 17 College pupils have been hard at work training to be part of the 'ball girl and boy crew', alongside pupils from Roedean Moira House and Cavendish. The past few weeks have seen the training regimen intensify to a twice-weekly schedule.
This year, the College has further developed its close relationship with the event organisers so that coaches, officials and players can benefit from the proximity of the world-class facilities housed in the College's state-of-the-art Winn Building. The College has agreed to feed all of the officials and ball crews for the duration of the tournament, adding up to 250 covers a day to its busy flagship servery, while players and coaches will be able to use the school's top-spec fitness suite for their training and recovery sessions; the new dance studio is being set-up as a physiotherapy room.
Once again, this year's week-long tennis event promises to serve up a salver of top class tennis as players seek out the perfect grass surface in preparation for Wimbledon. Defending champion Caroline Wozniacki and British number one Johanna Konta will headline a star-studded women's field, while British number two Cameron Norrie and 2016 finalist Richard Gasquet will be among those contesting a strong men's draw. World number two, Simona Halep will now return to Eastbourne this year after accepting a wild card and she will be keen to put right her defeat to Kiki Bertens in Madrid last month.
We wish all of the players the best of luck and look forward to welcoming them to Eastbourne College from 21 June.