Individuals on 3D video mapping show
Following the stunning 3D video-mapping show a couple of weeks ago,  we have received a  number of enquiries about some of the key Old Eastbournians featured in the ten minute show. We have produced a brief who's who' document giving a few more details behind some of the images and we hope that you find it informative.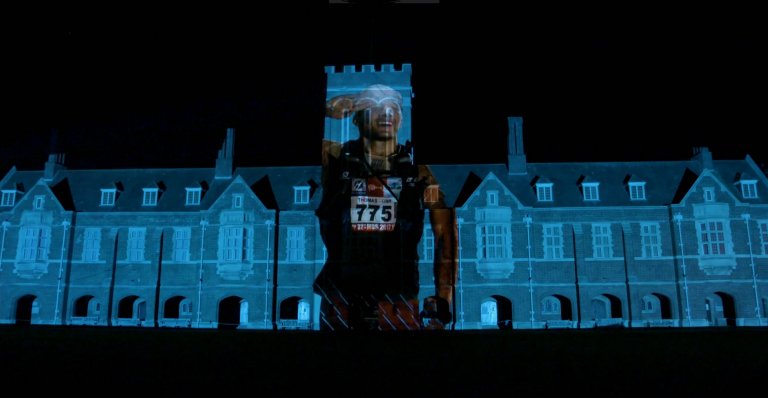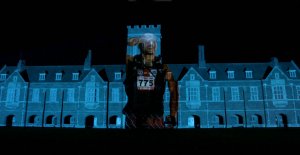 Regarding the section about WWI, the following may be of interest :
WW1: Lionel Rees RFC won the VC on the first day of the Somme attacking 10 aircraft. He survived the war and went on to become a key figure in aerial combat training. He was described as "The greatest, gifted individual national asset that ever donned the uniform of the Corps (RFC)."
The four Eastbournians depicted were all members of the 1911 cricket team; all died;
The names on the plaques: in 1914 the school had 179 pupils. Four years later 174 OEs had been killed;
Hardit Malik RFC survived the war, eventually becoming India's High Commissioner to Canada;
The Last Post is played by Alan Simister, a member of the support staff and leading mechanic in the local RNLI team;
The Fields of Gold extract is sung by Mimi Helyar, current head of school;
Regarding the section about WW2:
Spitfire pilot Wg Cdr Perrens CBE, DSO and bar, a member of staff who served in the North African and Italian campaign and Wg Cdr Beaumont CBE, DSO and bar, DFC and bar, first British pilot to fly Mach 1 pictured in the P1 Lightning.
The three Homburger brothers Peter, Walter and Wolfgang were given refuge and education under the Kinderstransport scheme before later emigrating to Denver, Colorado.
This document includes information about other OEs of note that are featured.
Watch the video-mapping show here.