OE Dr. Siobhan Gardiner visits the College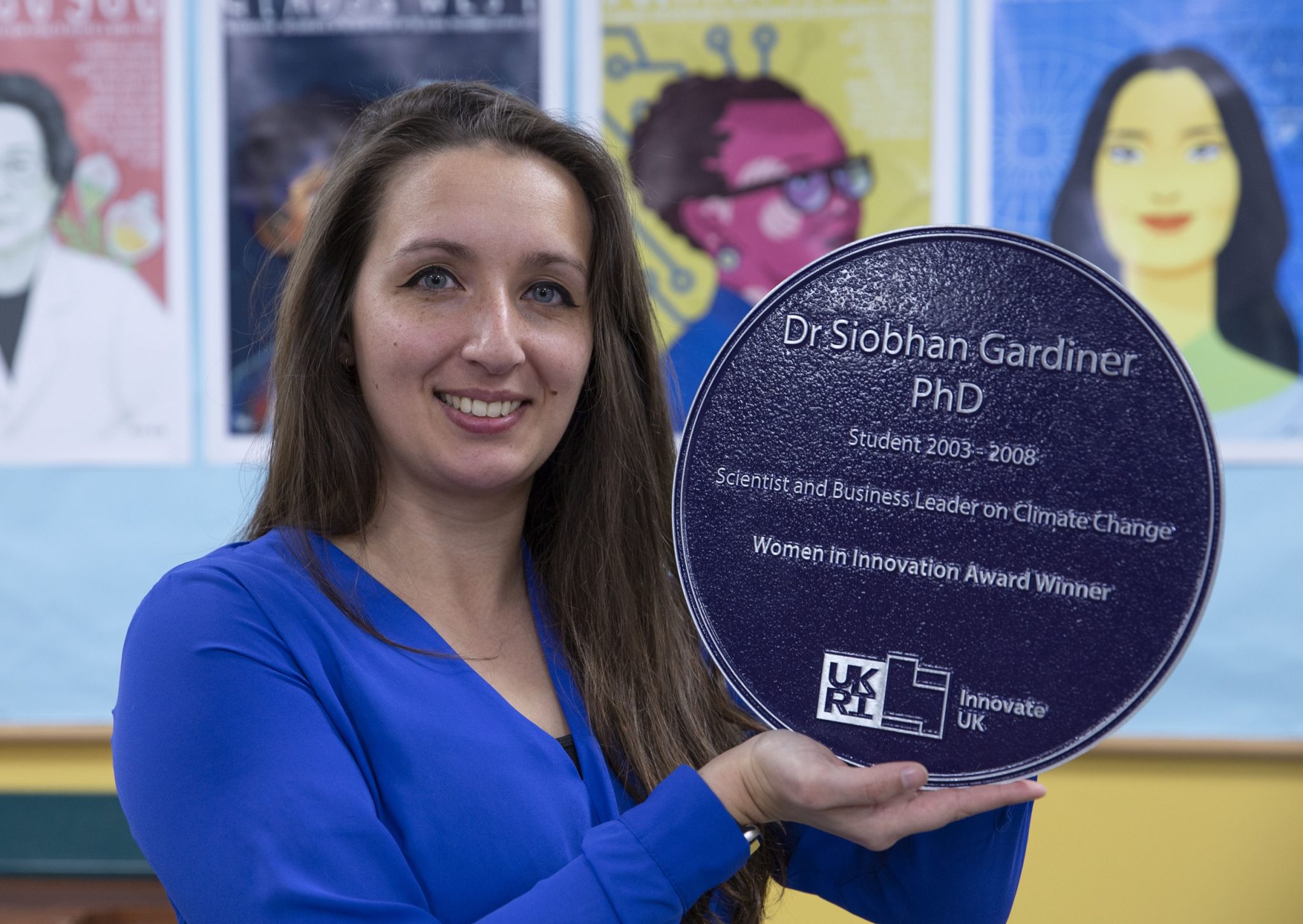 In celebration of International Day of Women and Girls in Science, the College welcomed OE Dr. Siobhan Gardiner to unveil a special plaque commemorating her achievement in sustainability action as part of the Purple Plaques programme by Innovate UK. Dr. Gardiner, who is currently a director in Deloitte's ESG practice, has won several awards for her work on sustainability action and innovation around the world. Having studied Biochemistry as an undergraduate, she later specialised in plant sciences and completed her PhD research on sustainability in food systems. Her work over the years has spanned from climate justice, wildlife conservation and carbon capture, to smart agriculture and circular economy.
Siobhan has chosen the College to be the home of her award after she attended school here between 2003-2008, where she thrived in the STEM subjects.
"I loved biology and chemistry at school and was extremely privileged to have the support from my teachers. It was actually when I was studying Economics at A-level that I started to learn about how the application of science and technology can drive change in society – understood more about the role that large businesses and industries play in driving innovation, and shift how we buy and use different kinds of products and services. I thought, when it comes to climate and sustainability action, this sounds like an interesting mechanism for change." – Siobhan Gardiner

Whilst on her visit to the College, Siobhan hosted a number of sustainability focused workshops and group talks where she shared her journey since leaving the College with girls from years 11-13. Siobhan is a huge advocate for educating pupils on the wide variety of careers available in STEM, particularly urging girls to feel empowered when choosing a career path in such industries.
It was fantastic to welcome back a great role model for our pupils to the College.