The Year Of The Rat – Chinese New Year Celebrations
Happy Chinese New Year! 新年快乐
To celebrate Chinese New Year (Saturday 25 January), the College (ably led by the Modern Languages Department) put on a special lunch in the Winn dining hall (on Monday 27 January) for all to enjoy.
Pupils in each of the boarding and day houses helped to organise the day by producing and choosing:
Decorations
Music
Posters
Quiz questions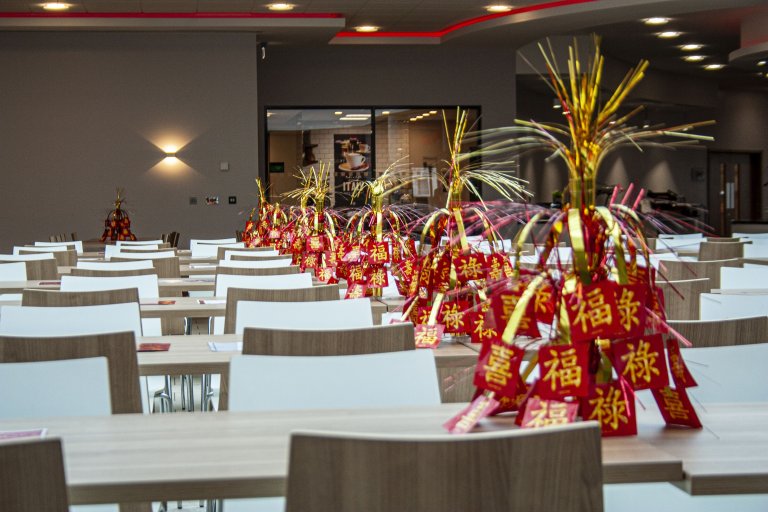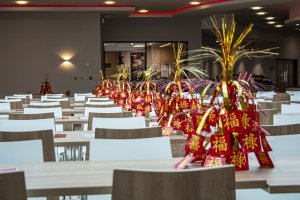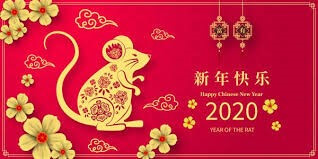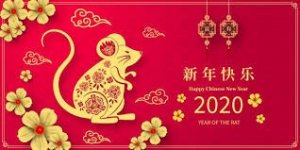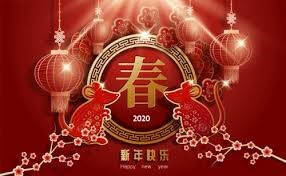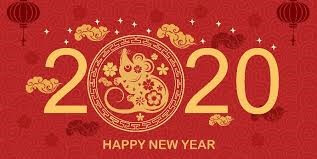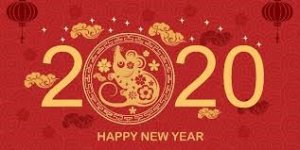 Quiz questions included:
Which animal in the zodiac represents 2020?
What is typically eaten during the celebrations?
And the colour theme?
A fruit, representing luck and prosperity, is traditionally the most popular to hand out for the Chinese New Year; what fruit is it?
The _______ festival marks the final day of the Chinese New Year celebrations.
The dining hall had a cultural buzz about it as pupils and staff tucked in to a tasty menu of Chinese-themed food. Some were skilled enough to eat with chopsticks, while others opted for a knife, fork and spoon. Either way, all agreed it was delicious! 
The Menu
Pineapple chicken with Guo Bao rice
Stir-fried chicken in a sticky sweet pineapple sauce with a kick of ginger and chilli
Red braised pork (Hong Shao Rou)
Kung Pao beef – slow braised beef in Szechuan pepper and chilli
Sticky orange tofu and peppers
Smoked tofu in a sticky sweet orange sauce with shredded green peppers
Onion and garlic fried rice
Chilli noodles
Soy and honey glazed vegetables
Prawn crackers
Baked Chinese New Year cake (Nian Gao)
gallery
Click on the thumbnails below to view in full size.