Visit from Lt General Nugee
On Monday, the College welcomed Lieutenant General Richard Nugee CVO CBE, Chief of Defence People at the Ministry Of Defence (MOD).
The Chief of Defence People is responsible for the setting and assurance of people policies and processes in order to sustain the delivery of defence outputs through the right mix of sufficient, capable and motivated people. He reports to the Chief of Defence Staff and the Permanent Secretary, is a member of both the Executive and People Committees and attends the Defence Board as required. Prior to his appointment in 2016, Lt General Nugee held a number of army appointments, including:
Assistant Chief of Defence Staff (Personnel and Training) and Defence Services Secretary
Chief of Staff to the ISAF Joint Command in Kabul, the ISAF 3* Operational HQ
Army Director General Personnel
Director of Manning (Army)
Chief Joint Fires and Influence at HQ Allied Rapid Reaction Corps, in Afghanistan (Kabul)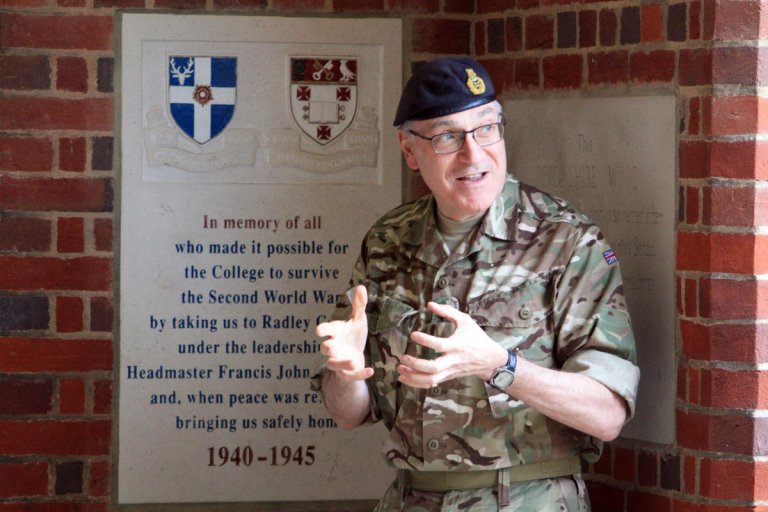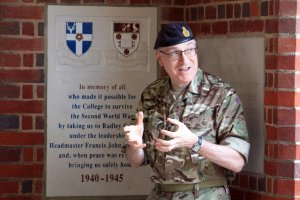 In his MOD role, Lt General Nugee is ultimately responsible for the Cadet movement and so this visit provided an opportunity for him to see the College's Combined Cadet Force (CCF) in action on their training afternoon. The afternoon saw cadets involved in field exercises and .22 rifle shooting at the College's MOD-monitored indoor range.
Whilst attending the Cadets' opening parade, he had the opportunity to present Army Cadet Sergeant Jack Stepney and Cadet Corporal Sam Cutler with their promotions, while RAF Cadet Lance Corporal Lewis Goater was presented with his cadet instructor lanyard. The General took the opportunity to speak to the parade about the opportunities that abound through the cadet experience including leadership, teamwork as well as the fun and exciting activities.
General Nugee was also keen to connect with his great uncle Francis John Nugee MC who was Headmaster at the College when, during World War II, he oversaw the relocation of the school to Radley College. This was no mean feat and Francis Nugee is memorialised in a plaque in the Cloisters. The recently opened Nugee Building was named in his honour.