Wargrave Boys Raise £3,500 for Rowathon
The pupils of Wargrave house (boys boarding house) have surpassed all expectations during their annual 24-hour charity rowathon fundraiser. Raising money for local charity the Eastbourne Foodbank, housemaster and former Olympian field hockey player, Rob Hill, was keen to give back to the local community and help those in need, stating ahead of the challenge,
This is a fantastic local charity. Please support us generously as we take part in this event to make a difference to people in Eastbourne.

Rob Hill (housemaster)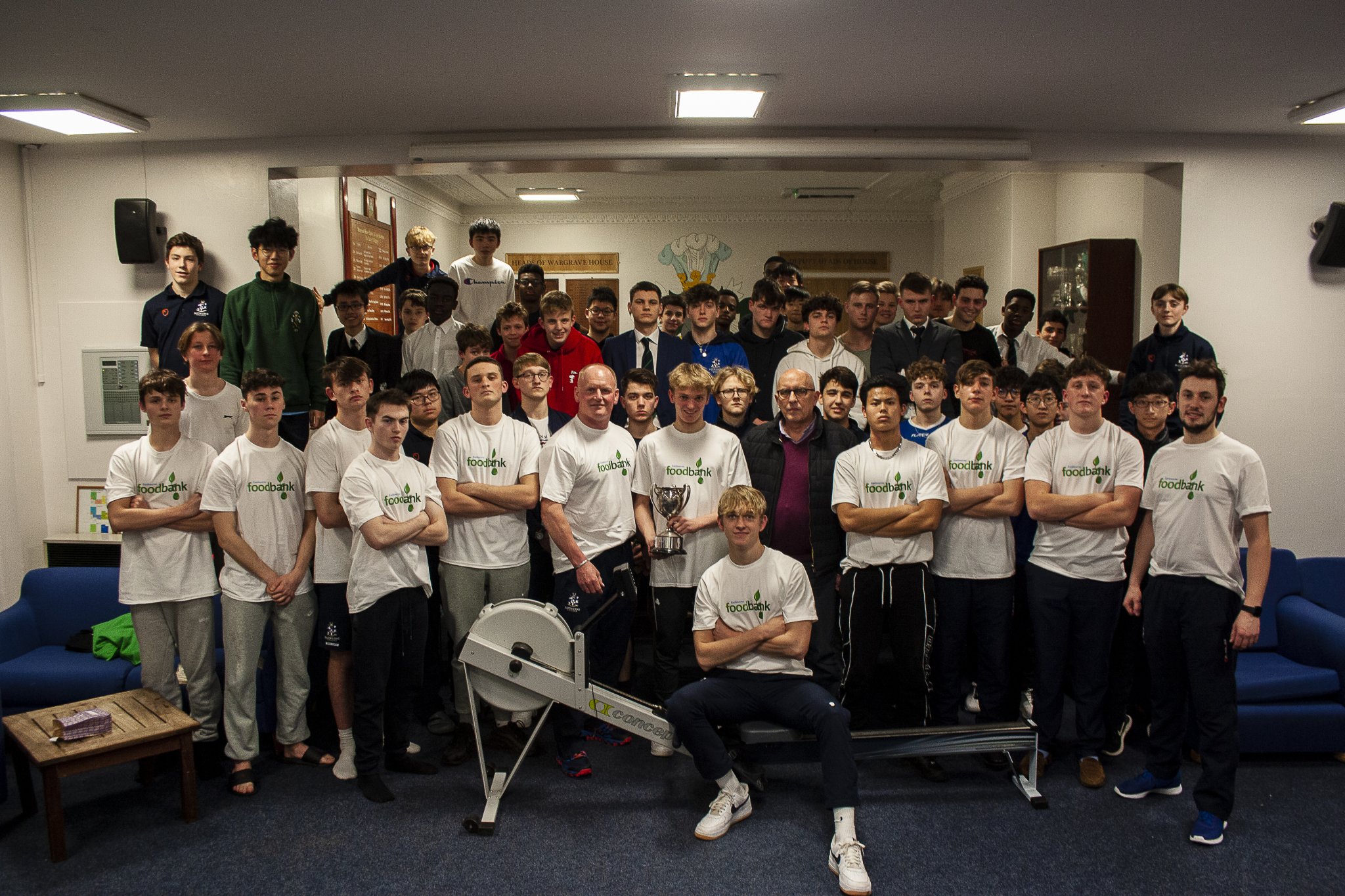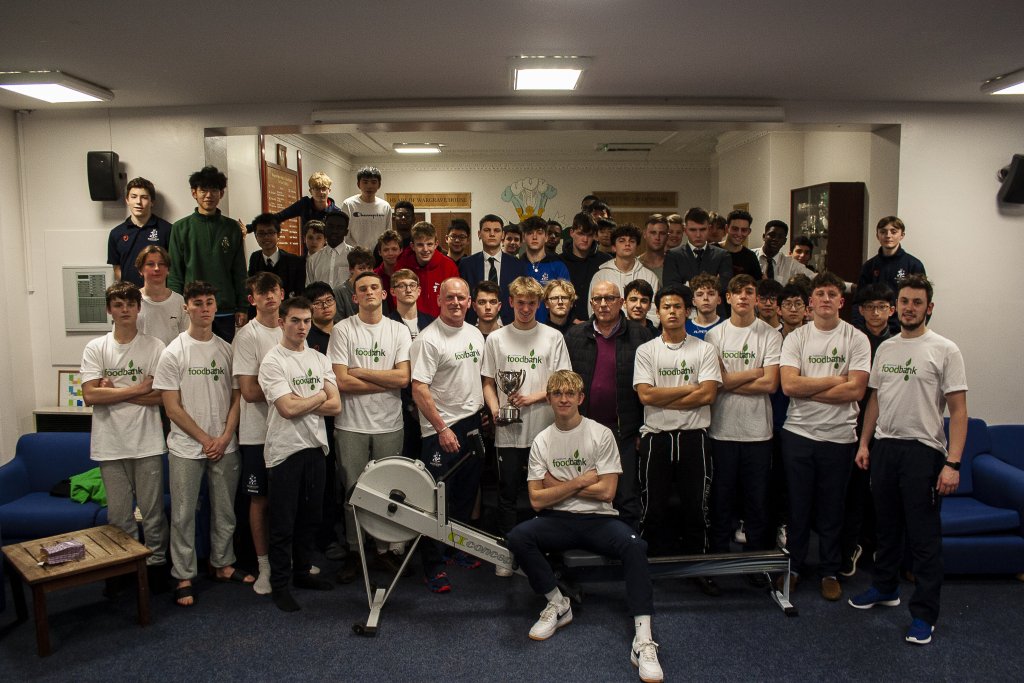 Rob, and the 65 boys attempting the overnight physical feat, were initially aiming for what they thought was an ambitious target of £2,500, and invited members of the school community to join them to complete a ten-minute slot on the Concept rowing machine. Nobody expected to hit the target.
Instead, the donations came pouring in and, thanks to the generosity of College staff, family, friends and local supporters, the boys were rowing with the current rather than against it.
After a gruelling effort, interrupted sleep, and a total rowing distance of 243km and 973m (roughly the same distance between England and France at the widest point of the Channel), the boys had raised well over £3,500! And some of the individual and year group rowing distances were particularly impressive.
The year group winners and overall leader board were unbelievable and by far the most competitive since I have run [rowed] the event. I have never been last on the winners podium!

Rob Hill (housemaster)
We were so impressed with the efforts of the boys. It's no easy task to row as far and as fast as they did and we are extremely grateful for the efforts they went to, to raise much needed funds for the Foodbank. Every penny will be put towards helping people facing extreme hardships in our town. The need is constant and the pressure is always there but with amazing people like the students and staff at Eastbourne College helping us, we can carry on making a difference.

Howard Wardle
Individual leaderboard
Jack Kennedy 2746m
Connor Gorman 2727m
Max Schnuppe 2723m
Hamish Reilly 2717m
Toby Lock 2658m
year group winners
Yr 9 – Zach Howard 2527m
Yr10 – Connor Gorman 2727m
Yr11- David Wang 2527m
Yr12- Jack Kennedy 2746m
Yr13- Max Schnuppe 2723m
Staff – Mr Hill 2510m
Click/tap here if you want to know more about charitable activities at Eastbourne College