A blast at the Bandstand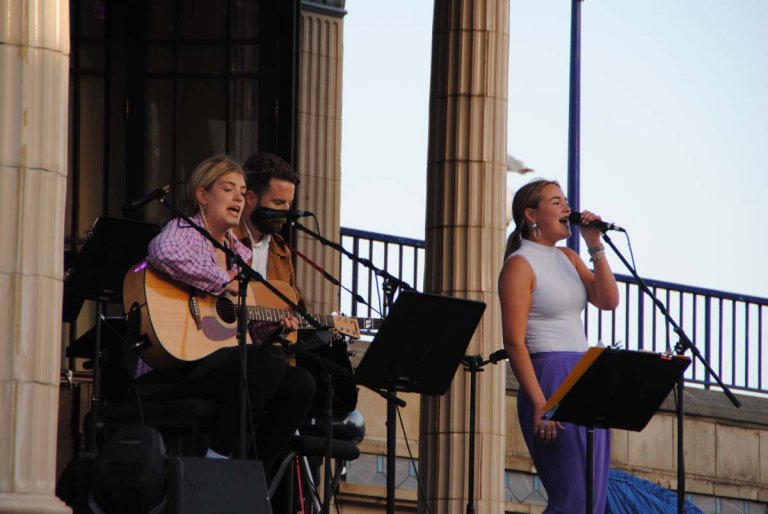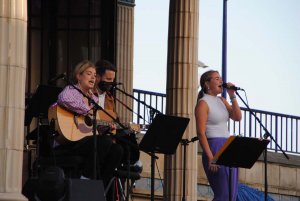 Last night, the brilliant Eastbourne College songwriters, the Live Lounge band and the Jazz Band rocked the historic Eastbourne Bandstand. Pupils from all year groups came together to perform in an evening of jazz standards, fantastic original songs and classic cover versions, bringing the house down with brilliant renditions of Uptown Funk and Hey Jude. The end of year's songwriters concert is always a very special occasion as for some pupils it is their last performance with the College, and for some others in Year 9 it is the first one. An audience of parents, staff, pupils, friends and passers-by  alike listened, danced and clapped to the superb sound of our talented pupils. All profits from tickets on the evening will go to St Wilfrid's Hospice.
The songwriting workshops are a great opportunity for pupils to develop their music skills backed by the College's expert musicians and technicians. The sessions run weekly, they are completely voluntary and the result is purely due to the pupils' effort and hard work beside their curricular lessons and the help of the Music Department.
Every year, the songwriters release an album, which is produced in-house. This year's album was launched yesterday and it is now available on Spotify and Apple Music. Profits from the album will go to St Wilfrid's Hospice too.
Listen to the new Singer Songwriter album here: