A Christmas Carol review
Pupils demonstrated great talent last week at the Christmas show  'A Christmas Carol' and both the cast and staff involved received  widespread praise for the wonderful production.
Performances were impeccable and any West End show would have been proud of the incredible set that Phil Poole created.
Mr Lowden (from the English Department) wrote this review to the cast and production team after the opening night:
What a Scroogilicious show!
When I'd finally managed to squeeze my way into the packed house it was to be greeted by an epic set – always a good start in my book! I loved the nuances, the little details on it like the quirky doors, the beautiful pile of books, the scope that the various levels might give, the hints of the cityscape.
The crowd scenes are incredibly time consuming and yet so powerful as the stage suddenly erupts into life. Genius moments of freeze framing added a classy edge to it all and forced the attention onto old Scroogey boy. You might have felt when rehearsing that this was all feeling really daft BUT it is so effective. Again the sense of team work was palpable and the coordination impressive.
Cratchit-Scratchit bobbed and ducked his way through the gloom and doom and yet conveyed his essential humanity and dignity in the face of the employer from hell and what an amazing family he had! They can sing, they can dance, they can squeeze a tear and raise a smile all within the space of a few moments. Wowee-you think, if anyone deserves a break in life it has to be them! Tiny but-not-so-Timid played his cameo for all it was worth-claaaaasic limping!
The Fezziwig Jig was a triumph of frolicking fun and delightfully depicted the simple joy of a scene well executed; crisp, clear and energised throughout. On we went…old Scroogey huffing and puffing and wondering what he'd done to deserve these appointments from the Ministry of Meanness. The transition from the Dark Arts supremo to the Angel of Hope was deftly handled and although his whiskers looked as tho' they'd come from a recent Hercule Poirot film Ebenezer was masterful in his ability to shrink and grow as the role demanded.  
The ghostly hauntings from the Hammer House of Horror were excellent; loved all of them although the weirdo Lady in Black almost gave me heart failure when she glided past me at the top of the stairs. I also thought the 'terrible twins' were spot on and added a genuinely eerie sense of edginess. Having a cast that has real voices that can really sing is a massive advantage and you all made the ol' Christmas Toons quite an emotional roller coaster.
Thank you for a really enjoyable and thought-provoking evening's entertainment and I hope that the rest of the week goes as well as the first night. 
Mr Lowden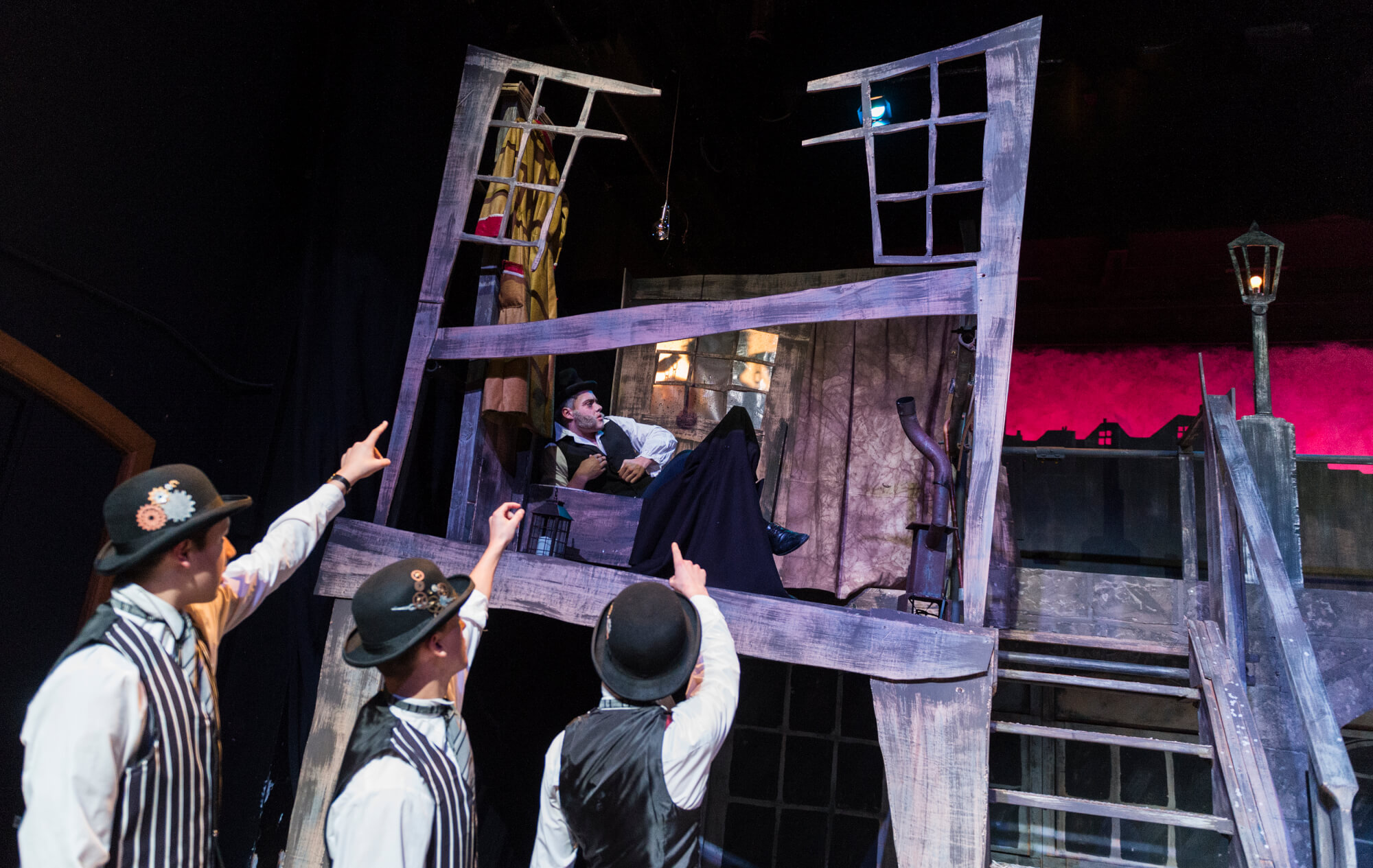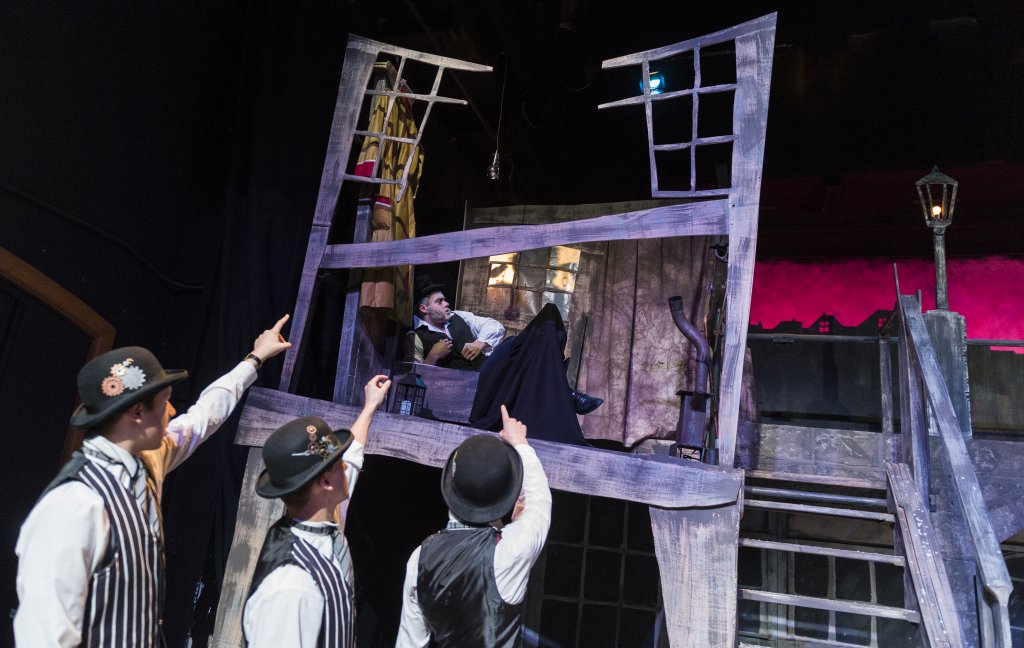 Photo credit: Patrick Baldwin