Live Lounge concert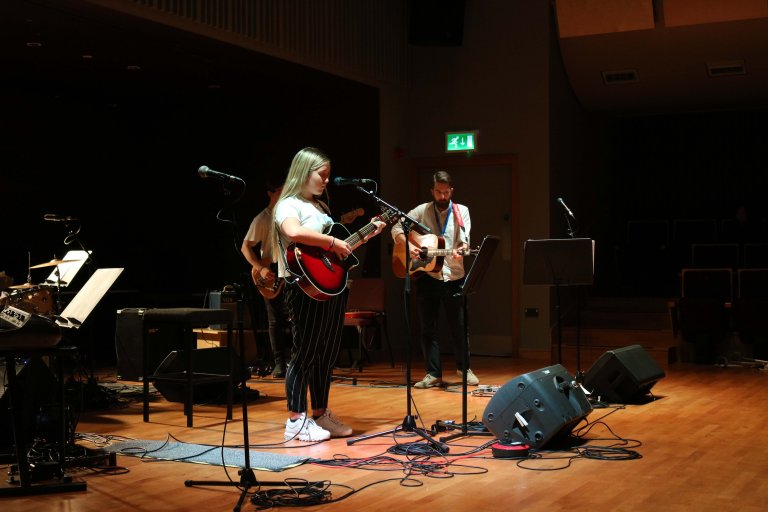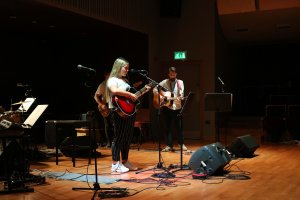 Following on from two fantastic live performances last weekend at the 3D video mapping show, the songwriters of Eastbourne College returned to the Birley Centre to perform at the Live Lounge concert on Tuesday night. With a full rocking band in tow, the pupils played songs of their own and choice covers.
A very appreciative audience enjoyed an expanded repertoire and a final joint performance from all the singers involved.
The singer-songwriter workshops are available to pupils from Year 9 to Year 13, and some of them continue to pursue careers in music professionally. With such a successful co-curricular music activity, we are incredibly proud of our talented songwriters.
Their album, released last year, is available on Spotify and Apple Music.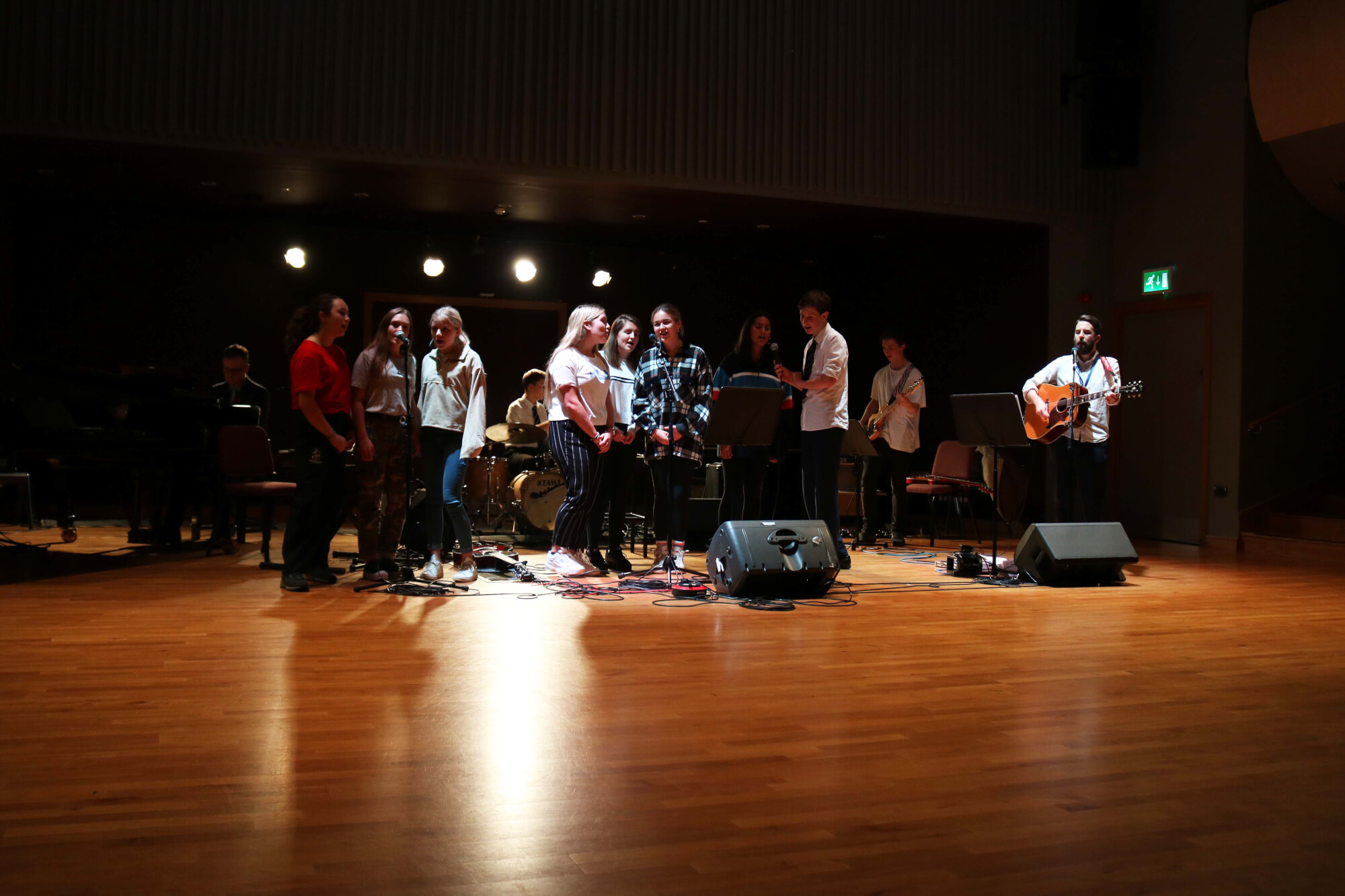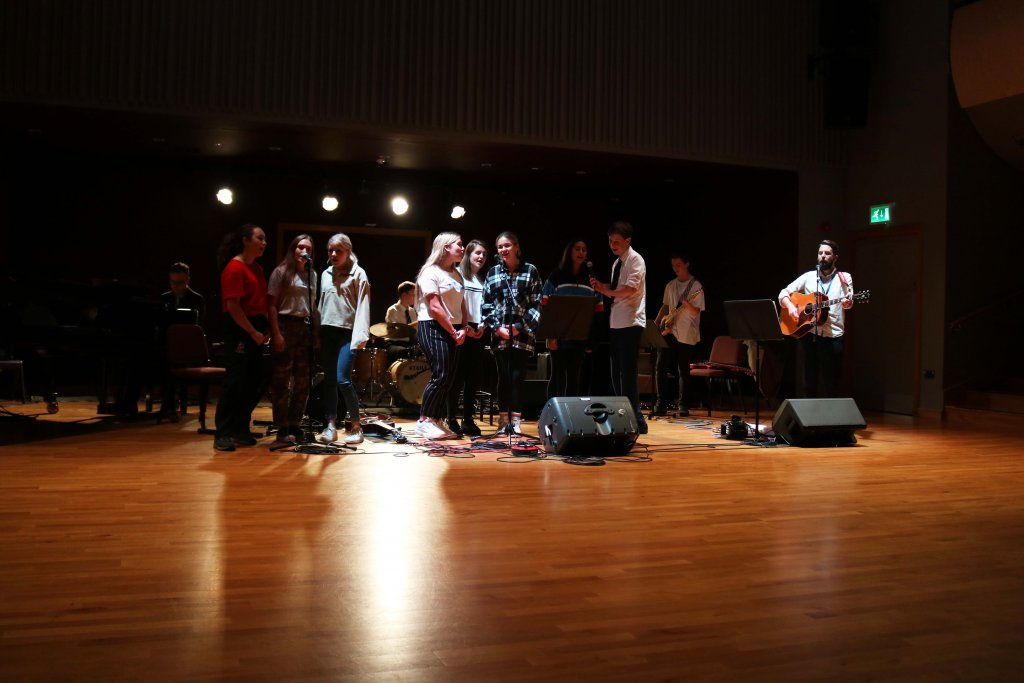 See more information on co-curricular music.